Gone are the days when we try to find relevant keywords and include it in the ecommerce store website view in order to attract and generate more number of targeted customers. As the customer's perception and their purchase behavior keep changing day by day the ecommerce players need to think different to prove their competency and stand upfront in the market. As the best SEO Company in Chennai, India, iStudio Technologies takes all the measures to position your eCommerce website in the top ranking of Google's first page.
SEO keywords play a major role in driving the traffic and hence its approach needs to be revamped in order to keep them more interesting for the customers and expand their space as well. Recent trends state that incorporating single word of a keyword or a single phase will be more effective than framing multiple lines or combination of several words.
This also has proven track record in expanding the customer base in an effortless way. This write-up will be explaining the importance of using Single Keyword Ad Group (SKAG) to boost your ecommerce marketing. As the best ecommerce web development in Chennai, iStudio Technologies helps you in creating a customer-centric ecommerce website.
Only proven methods which are meant to be successful are used to run Adwords campaign as it follows some unique organized way to run the Adwords campaign in the best possible way. Because there are certain ecommerce players' focuses in an exclusive just by targeting on a specific group of people hence it is essential to handle it with care. The primary focus of implementing SKAGs is to generate more traffic inflow for higher ROI (Return of Investment).
The audience base expansion depends upon the number of closely relevant search queries used by the targeted customers for a frequent number of times. The way it gets broader the more will be the customer base this is more of getting scattered with the target and hence the initial efficiency gets gradually reduced. Considering this one as the most troubling factor it is termed as "Iceberg effect" by the industry experts. We at iStudio Technologies are the best ecommerce web design and development company in Chennai, which highly engages customers visiting your ecommerce store.
So the problem lies with the Adwords campaign posted by the ecommerce player and the search term used by the customers. Irrelevancy between these two factors is considered to be the sole reason behind more number of customers loose for an ecommerce player. Actually, an ad must be relevant and specific to the keyword used during search and if it turns the other side then the same scenario of "bankruptcy" will happen.
Still, the case is unsolved as the customer intent gets varied from product to product or search to search depending upon their purchase behavior. Carrying forward your Adwords campaign in this way won't be helping you at any cost and will be a down pulling factor for your CTR, which eventually results in a low- quality score of your site, incorporating SKAG will save you from further damage.
So the real mastermind behind SKAG will be revealed in the upcoming section through depicting its ultimate importance to save Adwords campaign of an e-store specifically. We at iStudio Technologies as an ecommerce website development company in Chennai always provide the best service which keeps your customers highly engaging.
What exactly is Single Keyword Ad Groups?
SKAG was brought into act to categorize ad groups according to the customer's search terms to increase the suitability ratio. So, bringing in SKAG also improves the efficiency of other contributing factors such as cost-per-click (CPC) and CTR. People usually get confused with search terms and keywords as a similar one, but they both are entirely different.
The keyword is all about highlighting the exact word that helps to trigger up your ads about your e-store. Whereas, on the other hand, a search term is entirely different this depicts about the word used by the particular user group in any browser's search column. It doesn't mean that all the keywords incorporated into your ecommerce site will be useful rather; there are plenty of keywords which have got mismatched with search terms. A well placed and structured ecommerce website must maintain a proper ratio of 1:1 with them.
If the proportion is not maintained properly you cannot reach a wide range of audience and the number of people flowing in through search terms also gets restricted with the relevant ads. As an active ecommerce player, all you need to have is increase in traffic and more number of converted customers. This is the proper way through which you can improve ROI and PPC (Pay per Click) campaigns. As the best SEO service provider in Chennai, India, iStudio Technologies value every single customer and provides ecommerce services that will help in enriching your customer values as well.
Framing a SKAG Now you would have got clarity on the concept of SKAG and now it's time to now about constructing its set up. To get a better clarity to let us analyze it with an example for SKAG Adwords campaign based keywords will be like:
The similar product when used as a search term will be yielding several search results like:
This proportion of proper blend helps you to maintain the 1:1 ratio between the search terms and keywords as well. As a leading Ecommerce Web Design Company in Chennai, iStudio Technologies caters the best SEO services to the clients who belong to different industries.
If you take any SKAGs, it would have been framed through inheriting from a normal primary keywordwhich acts as the target for the potential users. According to the above-given example, skinny jeans or jeanswould be the primary keyword. Being the expert SEO service provider in Chennai, India, iStudio Technologies offers custom keyword solutions. So this is generally referred towards the "iceberg concept" where fewer keywords get synchronized with multiple search terms. The iceberg concept needs need to be used efficiently in order to implement SKAG in a right way. This involved combining the keyword with search terms in multiple proportions while working at the SKAG keyword the exact proportion would appear like:
+keyword+1
Keyword+1
Keyword 1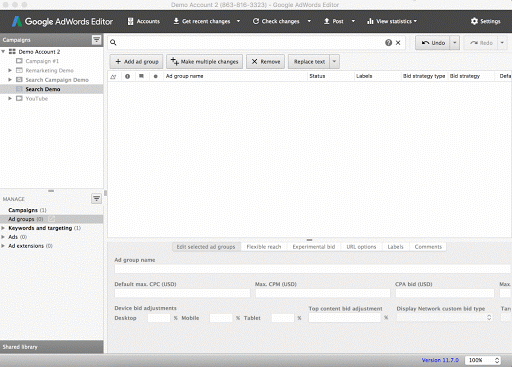 By using these three major diversified concepts of identifying the search terms will help in filtering and selecting the right one for your keyword.
Irrespective of the order in which your keywords will be fixed the match modifier will try to fix the relevant keyword through triggering up the necessary ads through analyzing the lengthy list of search terms. Moreover, you also need to establish connectivity with the phrases where actually the k4eywords have been deployed.
But still there is a scope to add an additional keyword and it is always optional to add them depends upon the overall requirement. As a matter of precautionary effects, SKAGs were kept highly flexible in order to make it suitable for one keyword match type. We at iStudio Technologies cater the most awful M-commerce solutions in Chennai,to their various industrial clients meeting all their business requirements.
Knowing the benefits of SKAGs is highly important in order to utilize it in an effective way, as an advanced methodology of keyword usage SKAGs carries a lot of advantage in it. Let's look at the advantages that SKAGs holds within it.
While considering the starters this one gives them a clear picture about running the campaigns and also the measures taken to carry out further adjustments and optimization as well. For this, a fresher needs to handle a lot of ad groups under it through a given campaign as it is much easier to view every single performance of ad group's separately or combined them together. Still viewing their performance separately will be helpful in order to find out the best performing keywords within the ad group.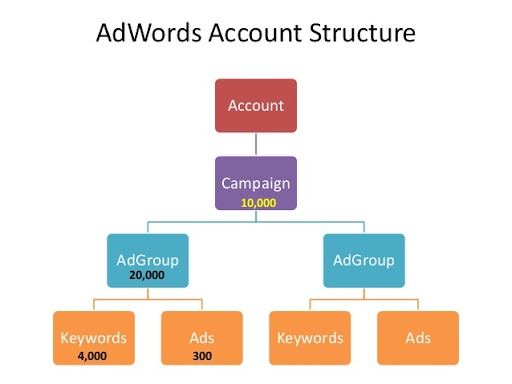 Just by having the clarity over your ad campaign won't help you at any cost in fixing your account's spot in SKAGs but it can be attained through possessing relevant ad of the particular keyword. In iStudio Technologies caters the best Mobile Commerce Service in Chennai, through continuously updating the advanced features prevailing in the industry to surpass the client requirements.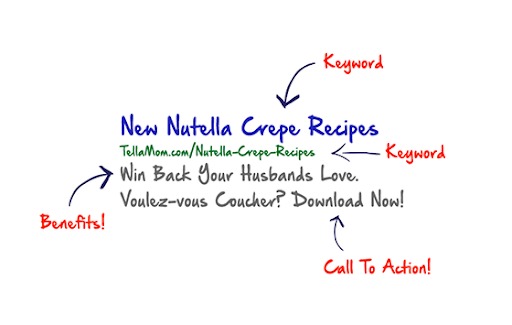 Relevancy, Quality score and Expected CTR
One of the striking benefits of adopting SKAGs once the ratio of keyword: ratio has been fixed firmly you can then create n number of ads that will be very much relevant and grasps high potential target audience as well. Since the number of keywords is short the search terms will have tough competition between them to maintain the relevancy provided if the Adwords campaign is carried out successfully. SKAGs by its nature can cut down the ratio between keywords and search terms and increase the possibility of user's visibility which in turn ensures your success rate as well. We help you increase your click through rate by providing extraordinary SEO services in Chennai, India.
As a best Ecommerce Web Development Company in Chennai, iStudio Technologiesdelivers the most diversified service to every single client we handle.
Creating quality ads will be the key to improvising the chance to increase the target audience and also the quality score of the ads. The quality score of SKAGs works similar to that of Google black box, which ensures the relevance of SKAG according to it. So this relevance causes two different kinds of effects:
Likability of Google matter's here so it all depends on the CTR where, higher the CTR greater will be its likeability which eventually results in lower CPC for your campaign which is the most expected one.
Optimizing and Escalating SKAGs
This is the most notable feature to be considered under the beneficiary section of SKAGs where it makes the work of optimization much easier and it also gives clarity to sellers about the high demand products and services on which they can focus more. As we have discussed the concept of using three different varieties of keywords here SKAGs acts as the most self-optimized one by nature. Instead of frequently updating the ad group it is better to opt for the long-tail variations which actually use match modifiers to enable your Adwords campaign.
For instance, while checking at your SKAGs report in a random way still you can find out various new search terms compared to the previous week and it will have a connection with the primary root keyword either way with varied intention. This helps you to create a new ad group for SKAGs that can figure out the search terms as required. This approach also helps you find the negative keywords in the Adwords campaign and restricting those keywords will avoid the happening of keyword cannibalization.
Another important aspect to be noted here is the target group of audience, where most of the ecommerce players think that having a wide range of targeted audience will help them to generate more leads but actually the more précised you go with your customer base the high will be your conversion rate this is the thumb rule of SKAGs. Through this approach, you can identify and detain the outperforming ad group and help to fix the budget of the current and previous campaign as well. We not just restrict with brand new service, instead, we also avoid keyword and SKAGs cannibalization through our enhanced SEO services in Chennai, India.
Analyzing SKAGs has concluded us the most simple yet the powerful strategy in holding your existing customer base and also to develop the new ones. It depicts that if your target audience group is smaller then there is a greater chance of getting focused and your ads won't get much scattered as well. This eventually results in increased CTS with lower PPC for your e-store. This is the most exciting and sensible strategy for ecommerce marketing and hence it is highly recommended to traders who have not yet started to use it.
As the best SEO based ecommerce web development company in Chennai, iStudio Technologies caters their clients with awful ecommerce websites. We incorporate latest technologies and advanced features to bring in high quality to the website you deserve. As a leading service provider in ecommerce development, we highly believe that the product page acts as the front face of an ecommerce website and it plays the lead role in converting the website visitors. We are well known for delivering a responsive website design which is in high demand in today's ecommerce business.