Real Time Web Applications
Get a Real Solution of All Your Aspects With A Real-Time Website
Real Time Web Applications Company
Get a real time web application as a real time solution for your business problems. The world has seen massive change in the field of technology. A real time web application is promising and caters to the real-time need in technology and web applications. There are several applications that are displaying great performances with the help of the amazing features of real time web application. It has been predicted that it will grow at a faster rate in time to come. A majority of the users have varied need which has to be solved promptly.
The demand for real-time solutions has increased to a great extent over the last few years. With the increase in the mobile traffic which helps in offering real-time information, this field has gained much importance. Many companies eventually realized that they do not have to develop an app in order to make a good impression on the customers. If real time web application is used, a mobile website is enough to please the user. The features of this web application are promising. It can be the stepping stone for the success of your business. iStudio has developers who have worked on this domain. We are one of the best real time web application developers in Chennai. If you are looking for an expert who can solve the problems of your business then you have come to the right place. We have handled the real time web application development of several companies. While, this technology was being enjoyed by the top companies till now, it is now being used by startups to enhance their business. We offer our services to small, as well as large companies.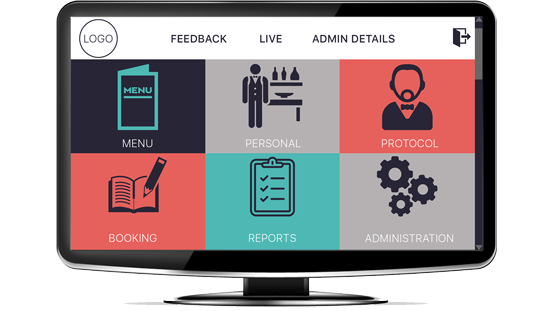 The implementation of a better technology is capable of making a website more users friendly and attractive. We, at iStudio Technologies, know that it is importance of real time web app where everybody uses mobile phones. We have been catering to the various needs of the customers at different levels.
Our team is dedicated towards their work and makes effort to help you with the success of the business. There are numerous instances when the client has asked for special favors and we have always made sure that we get it done in a positive manner. We have worked on several platforms but always give preference to the latest one. We always make sure that we have adept with the latest tools and technology to provide the customers with premium solutions.
Socket.IO allows real-time bi-directional communication which is event-based. This works on every browser, platform, and device focusing on speed and reliability. This is a substantial aspect of real time web app development since it serves as a library to similar application. We have been able to strengthen this aspect and have provided the customers with the right solution at the right time. Socket IO has two parts, the server side and the client side. The server side library runs on the Node JS while the client side server runs on regular browsers. Both of them has similar API.
Asynchronous I/O
Broadcasting Sockets
Data Storage
Binary streaming
Instant messaging
Document collaboration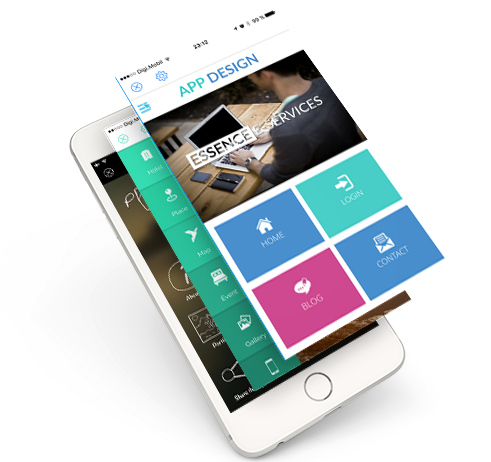 We, at iStudio Technologies, have a web development experts in Chennai as well as diligent approach towards all projects that come our way, big or small. Our developers and designers are well-versed in how custom web designing works and strive to ensure deadline-oriented top quality results. We also provide comprehensive web solutions and help clients in widening their audience. Our developers pay close attention to the requirements and expectations of the clients and ensure that the final result is desirable to them. It is our collective industry experience and field knowledge that has made us a force to reckon with in the world of website development.
As a top web development company in Chennai will check websites are invigorating, engaging and responsive. We are known for developing user-friendly mobile sites. Such sites account for almost half of the internet activity all around the world. SEO promotion is another one of iStudio's popular services.
ARE YOU LOOKING FOR WEB DEVELOPMENT COMPANY IN CHENNAI ?
GET THE BEST SOLUTION FOR YOUR BUSINESS
Node JS offers an engaging cross-platform runtime environment which offers the best web applications that are server based. Even though it is not JavaScript framework, the base modules are created in JavaScript. This helps the iStudio Technologies' developer to develop modules in JavaScript. With this, real time web application can be created in a convenient manner. This an event based platform which does the asynchronous I/O. This works better in real time web applications. This is a run-time system which helps to establish a an event driven application server.
Google Drive
Real-Time Api
This is a collaborative service for those files that are operated from the Google drive. You have JavaScript library API hosted on Google Drive. The real-time APIs are beneficial in many ways.
The real-time API will help in many ways.
The real time web applications work in the following manner.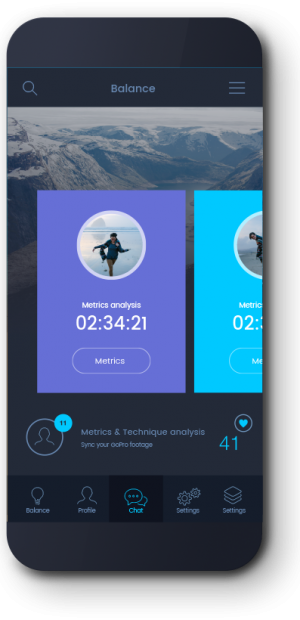 In the Firebase system, the data moves up and down. This is a free and unlimited analytical solution. Firebase is a mobile platform which helps in the developing growing your base, developing high quality apps, and thereby earns more amount of money. With the help of Firebase, you can mix and match the features to cater to your requirements.
Meteor JS is one of the integrated platforms which is used for the development of a group of different packages and libraries that are amalgamated with each other to make the web development process simple. In case, you are planning to develop a small and reactive application on the platform of Node JS, Meteor JS is the apt choice. This is a highly opinionated and full-stack MVC platform. While working on the variations of Node JS, using Meteor in the software stack can prove to be pretty useful.
Meteor JS fast and takes care of a lot of issues that developers have to handle. Our developers use the smart package to save significant time. Every developer takes Meteor to be the best tool while working with any framework.
This is the easiest framework for developing any kind of app. Since it is easy to implement, it makes every developer happy.
With the help of this, you can obtain real time developments of critical web apps.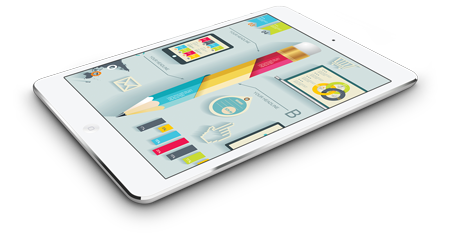 This is based on the concepts that is secured from the existing libraries or frameworks for offering the easiest method to begin with the process of building a prototype of the app. Our experts use the same theory to develop the web apps for the clients. Our experts are adept at using this libraries and framework.
We, at iStudio, make sure that we are using the right technology to cater to the needs of the customers. Our skilled and expert professionals have enough experiences to offer real-time solutions. With the help of the technology, you will be able to obtain the required result in the best possible form.
Who Requires the Real Time App?
Real time app is the need of the present day. There are several businesses that are using real time app in order to resolve issues within a short-time. By using real time application you can track most of the important aspects of your business on a regular basis. We, at iStudio, have the expertise to develop real time web applications. Choose from the applications which can be developed with the help of real time web application.
ARE YOU LOOKING FOR WEB DEVELOPMENT COMPANY IN CHENNAI ?
GET THE BEST SOLUTION FOR YOUR BUSINESS