Video games could be a $300 billion by 2025
As one of the best game development companies in Chennai, India, we take gaming seriously – and immense pride in offering our one of a kind AR MR and 2D,3D game development solutions taking advantage of our updated skills and expertise in the AR/VR/MR game engines software and frameworks. iStudio technologies offer progressive and end to end game development service that fulfils all modern-day game app requirements in the player perspective. We help you plan, design, develop and launch your game and give your creative ideas a user enjoyable form and higher recognition in the game arena.




Augmented Reality Game Development



Simulator Game Development
Simulator Game Development
We develop cross-platform mobile app games, 2D and 3D games for multiple devices at a low price.
We are not only an end to end game development company in Chennai but also create 2D and 3D games at an affordable price. We are a team of skilled artists, designers and developers who have expertise in creating games for multiple devices such as PC, game consoles and mobile phones. We also excel in offering web and mobile platform game development service, and specialize in VR and MR integration to games for different platforms like iOS, Android and online Web genres. Our updated knowledge in tools and frameworks keeps us excel in new game technologies, and we use advanced game software like HTML5, Unity3D to bring more reality to your games.
We offer a wide range of game genre development service which include
2D Game Development Services in Chennai

2D mobile game development
The lightweight nature and smooth functioning on lower-end devices, 2D games have gained popularity on mobile platforms. Improvisation of 2D games were possible with the emerge of Box 2D and Cocos 2D. These game engines are creating a new era for mobile games.

iStudio Technologies provide best 2D game design and development services like art creation, designing, coding and testing as our iOS 2D game development services in India.

Android 2D Game Development
Our developers create dynamic 2D games that works seamlessly in all android devices of different sizes. We optimise each of our games to facilitate consistent FPS performance and maximum performance across a variety of devices.
iStudio Technologies 2D game development services offered
2D Game Engines and technologies used
2D game development engines and technologies used by our developers are as follows:
Game development Platforms:
Both online and offline games are developed for various platforms by our expert game developer team including:
3D Game Development Services in India
2D mobile game development
iStudio Technologies offer best 3D game development services in India for various platforms including windows, android and iOS. Smart devices are an important part of everyday life and mobile device supported fascinating games are played by most people. Our professional developers create high-quality cross platform 3D games with the best game engines.
iStudio Technologies 3D game development services offered
3D Game Engines and technologies used
The popular 3D game engines and technologies our developers work with are the following:
ARE YOU LOOKING FOR GAME DEVELOPMENT COMPANY ?
GET THE BEST SOLUTION FOR YOUR BUSINESS
Mobile game app development for iOS and Android
Mobile games have reached its ultimatum in gaining popularity and still have an uptrend usage among a lot of players in India as well as all over the world. We cater to the needs of mobile game app developments for both iOS and Android mobile platforms. We specialize in extremely entertaining game genres such as action, adventure, arcade, puzzle and also
Get top notch MR and VR game development service in Chennai to reach prospective users through gripping mixed reality and virtual reality games with the significant improvement in the smart phone and other game devices, augmented reality and virtual reality games have gained a huge popularity in the game development industry.
iStudio technologies, being the best game development company in Chennai use innovative and advanced technologies of both AR and VR in the interactive game app development solutions.
Get the most engaging Virtual reality game app development service in a customized manner and at affordable price.
Unity 3D Game Development
Being one of the lucrative game development companies in Chennai, our game development services are comprehensive and end to end solutions to the delight of our clients. Starting from conceptualizing designs, asset development, game programming, testing and support in launching the games, we offer a one-stop game development solution for our customers. We are known for creating realistic games through advanced game engines for multiple platforms and also specialize in unity 3d game development. These games are dynamic and offer lifelike visuals of 3d assets and actions that make it a better option for 2D games.
Get marvellous 3d Asset Designs, another league in the game development service to awe struck the Gen Z players.
As being a top game development company in Chennai, iStudio technologies have plenty of resources to create extraordinary game visuals and develop remarkable 3D assets to create an excellent game experience. For us, every client game requirement is unique; hence, we conceptualize 3D assets based on your game idea and preference. The result always exceeds the expectations of your customers. Our expert designers and developers are up to date in the 3D asset development technology and create extraordinary visualization of 3D assets like people, environment, vegetation, vehicles and objects.
Call us for an end to end 3D game development service to make the most out of the virtual game industry.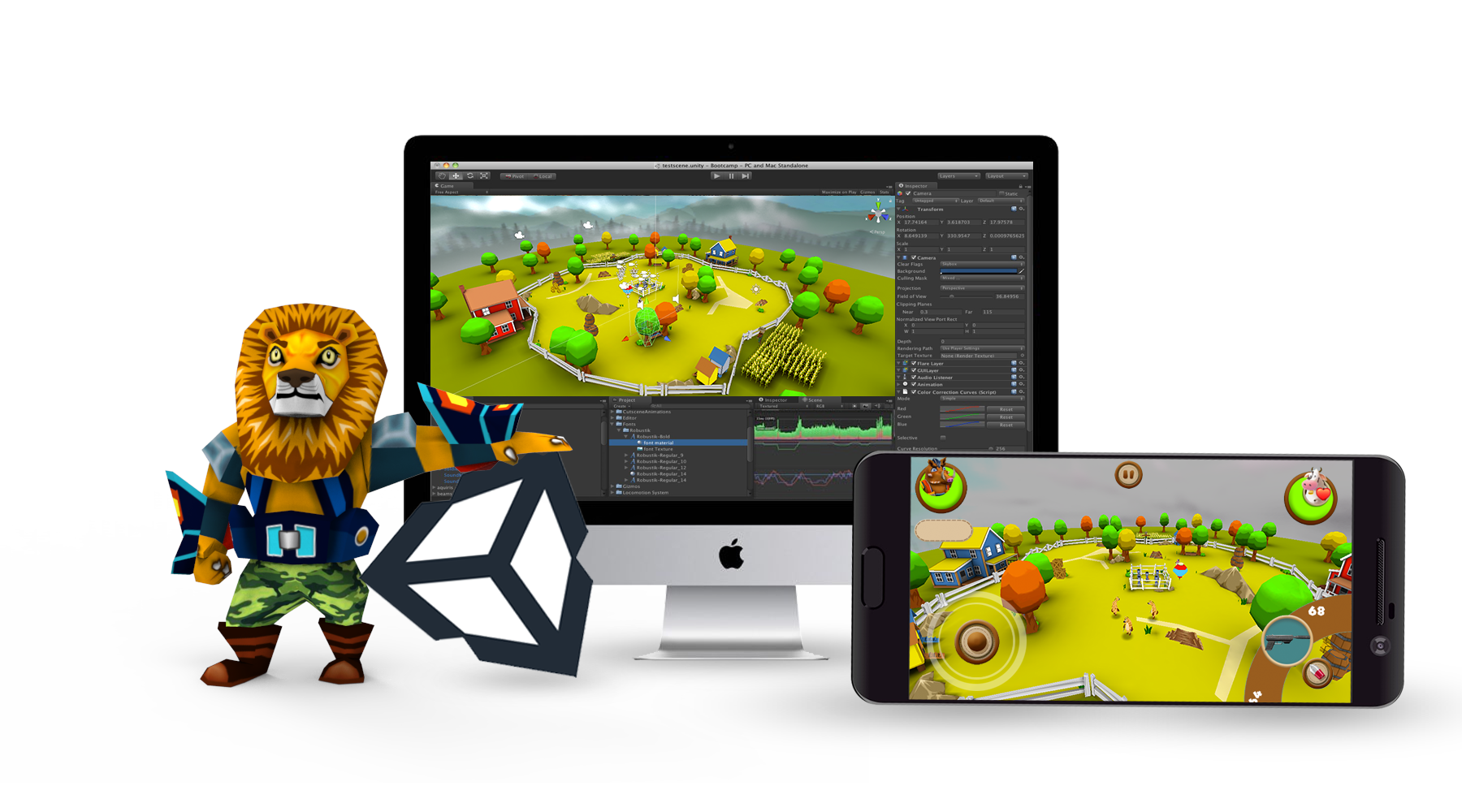 As a leading game developing company we develop a game of various genres to satisfy our customers.
We have customized solution for your every requirement as we cover the entire genre of different game development service. Apart from that, we have the potential and expertise in game development software to meet the unique requirements of our customers. It makes us one of the proficient game development companies in Chennai that gives agile, robust and flexible service.
iStudio technologies take up revolutionary and futuristic game projects as we have a team of innovative developers and creative designers who can transform your ideas into user awe-inspiring games.
iStudio Technologies Provide
Game Development Life Cycle
It is because of our expert game development process we can stick to the plan and develop games on time and at an affordable price.

Our team does conceptual analysis to check if the game idea is feasible and also the requirement from different dimensions like requirements, pricing, compliances and creating the scope and objectives of the game development project.

In this stage, we create the blueprint of the game concept. We develop a draft with game features and task. Any new idea at this time is added to the planning document. Eventually, the document has a schedule for each task.

We develop the team with professional graphic designers and game programmers, sound engineers and QA professionals. The team has UI/UX artists, 3D/2D artists, VFX animators and game designers.

We create game design/design prototype with the elements such as UI, game data, play mechanism, Characters, 3D/2D assets, AI, VFX Sound and supporting features.

This is a time-consuming stage as our developers start writing programs and develop the architecture for the game design plan and build various intricate elements into the program. They also check for the expected output. Hence, we deploy our experienced developers with outstanding knowledge in coding for developing games.

Our testing team does QA analysis time and again on every element and implements different methods of testing for functions, module, load, memory, compliance, behaviour and User experience to give the bug-free game product.

Pre-production (alpha, beta)
This helps to find out any remaining bugs during real-time access as a user. We gauge the user experience of the developed game product during this stage. The remaining errors are identified and corrected on time during the pre-production stage.

Main production and launching support
we create trailers once the game is ready to launch and take screenshots of exemplary moments for the marketing and releasing purposes on app stores and online. We assist you in making the developed game go live on various relevant medium along with well-documented privacy policies and user terms and conditions in place.

Get robust, attractive and responsive game development service from a company located in Chennai but offers global game development solutions using advanced game engines and frameworks.
ARE YOU LOOKING FOR GAME DEVELOPMENT COMPANY ?
GET THE BEST SOLUTION FOR YOUR BUSINESS