SMART BACKPACK BILLBOARDS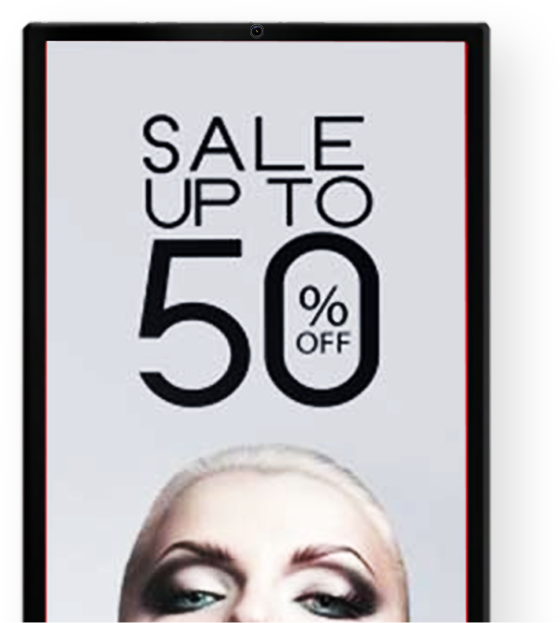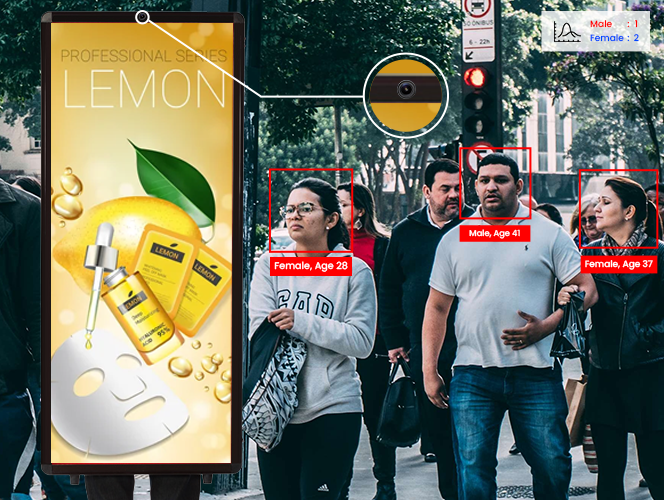 Are you looking for localized creative street advertisement?
World's first
AI

enabled Smart Backpack Billboards
Human backpack billboards are one of the fast evolving advertising media globally. Human backpack billboards are highly dynamic, which enables an advertiser to reach the audience in fast and affordable way. Unlike other advertising media, we can reach the audience at affordable cost in all people crowded locations. The human billboard is an ambassador for your company, and this outdoor advertising is a unique approach to promoting your company's name, goods, or services and attracts new customers. In heavily crowded regions, such as busy streets, university and college campuses, festivals, and malls, for example, where other methods of advertising might not be allowed, you can walk your advertisement directly to potential buyers by using our human billboard advertising solutions.
What is AI smart Backpack Billboards?
A state-of-the-art AI enabled cameras in the backpack will analyses the environment and provides the following details,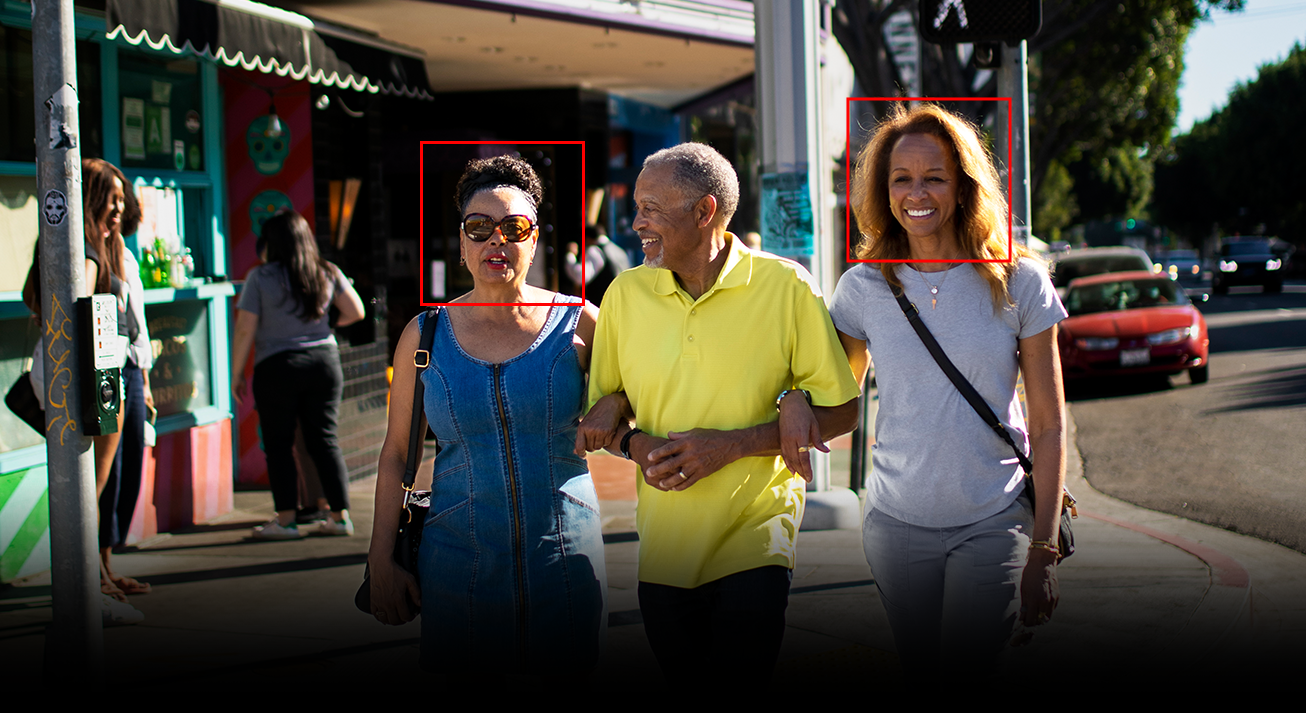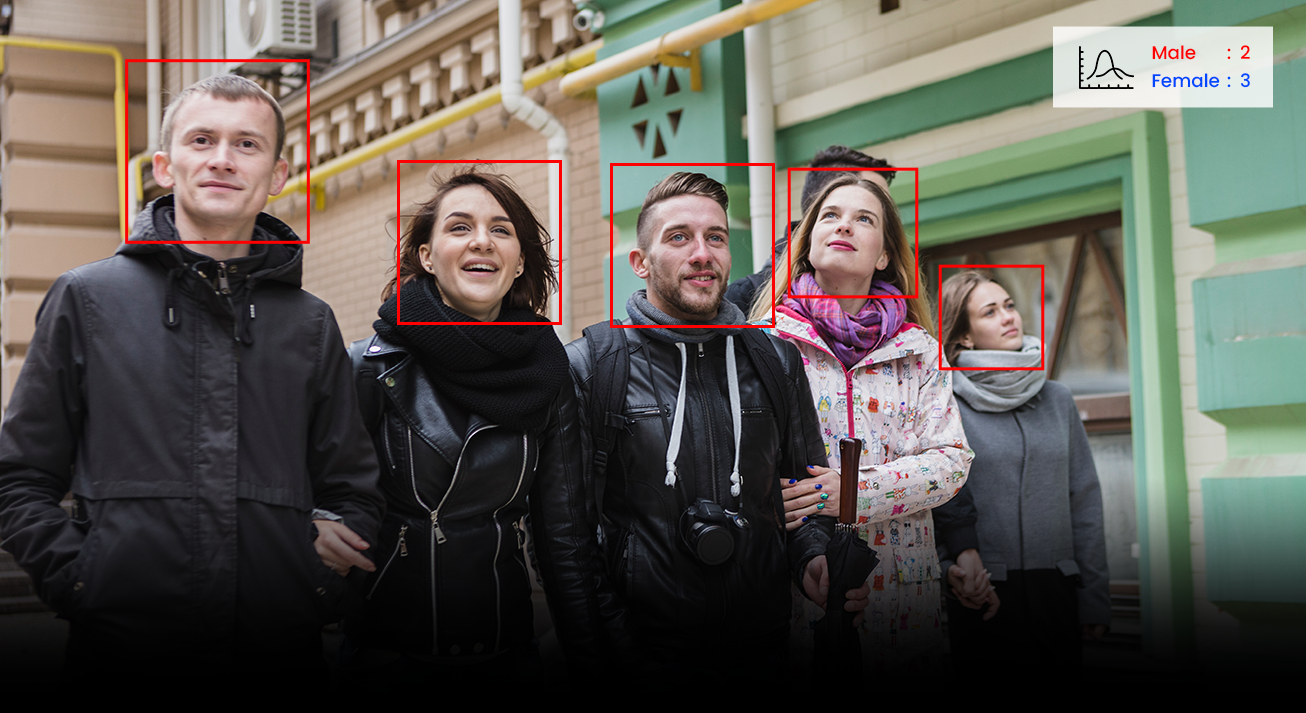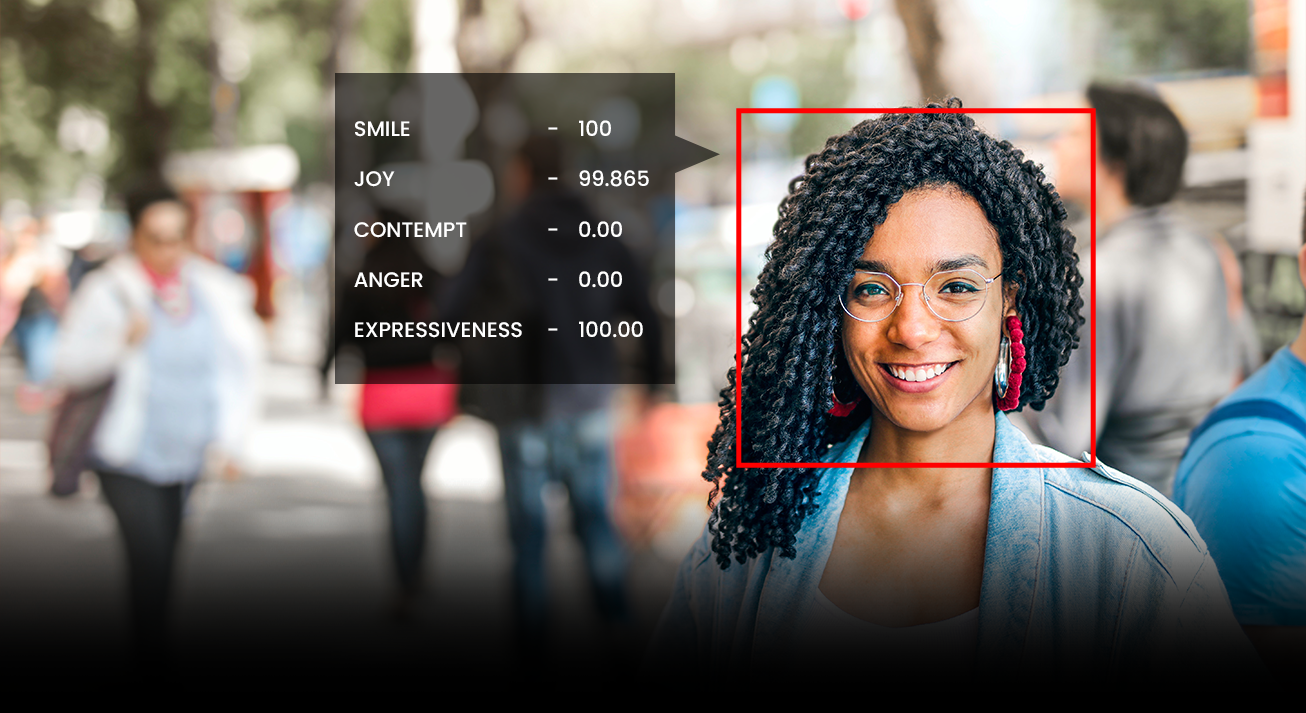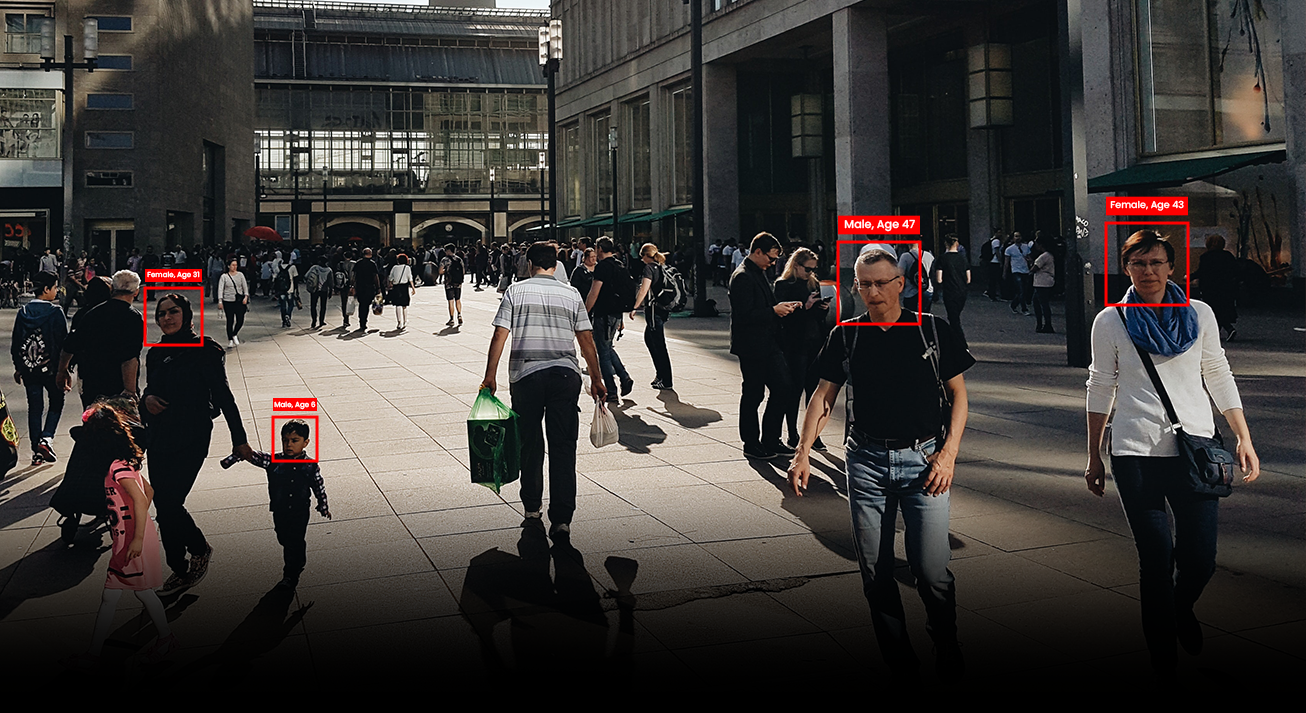 What are AI Smart Backpack
Billboards?
We are a 14 years old software development company in Chennai, India having good experience in Al solutions. We find out there is no analytics in human backpack billboards. Due to this reason backpack billboards are not used highly. So, we developed a smart camera with Al capabilities. Using our Al smart backpack billboards, advertisers can track their ads location. With our state-of-the-art human face recognition technology, our smart camera tracks the people face, male or female and their age. This will help advertisers to get in-depth analytics of their backpack Billboard campaigns.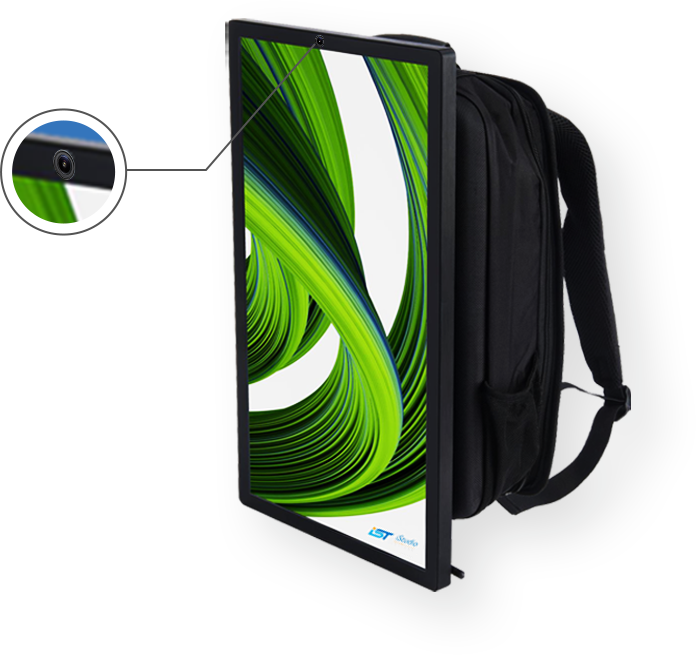 Why you need to get our
AI

Smart Backpack billboards?
We are a 14 years old software development company in Chennai, India having good experience in AI solutions. We find out there is no analytics in human backpack billboards. Due to this reason backpack billboards are not highly used. So, we developed a smart camera with AI capabilities. Using our AI smart backpack billboards, advertisers can track their ads location. With our state-of-the-art human face recognition technology, our smart camera tracks the people face, male or female and their age. This will help advertisers to get in-depth analytics of their backpack Billboard campaigns.
The current backpack billboards are having the following problems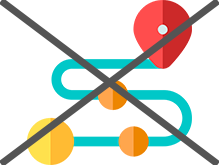 No solution to track the path and
location of the advertisement
campaign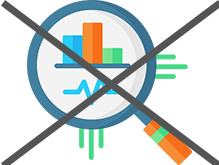 No analytics like, how many people viewed it, weather male or
female etc.,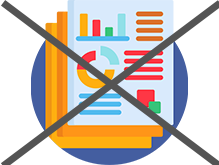 So, No reports / analytics means, it's impossible to analyze the
impact of the campaign
Our AI smart backpack billboards solves all the above problems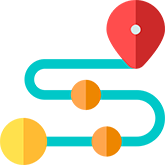 Track the location / path of the advertising campaign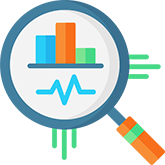 No of people viewed, Male or female and age – This give us a high level insight of campaign reach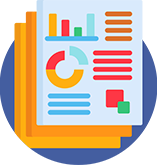 Detailed analytics report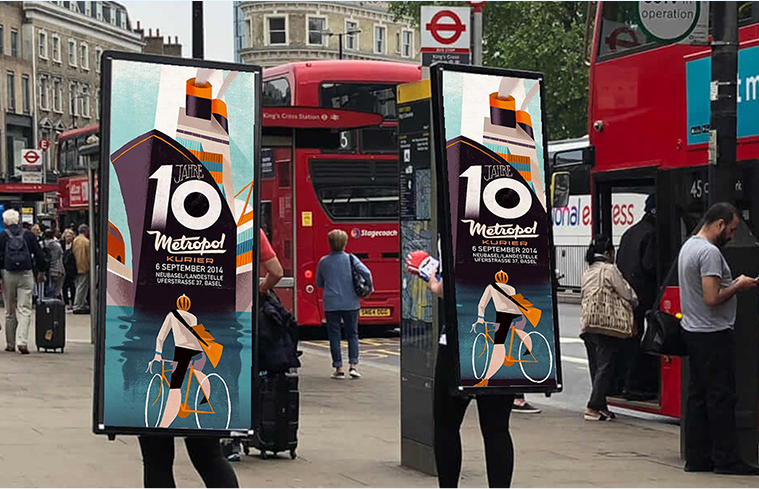 HD printed
Ai

backpack billboard
The standard backpack billboard, where you get your design content printed on HD shinny board, designed to be easily carried and look great especially during the day and with the power of our AI tech, this helps you reach places where you could never imagine your advertisement before and gather useful advertisement analytics
LED backlit
Ai

backpack billboards
Unlike the standard version, this iteration includes an LED back light under the printed banner, making it unique and also allowing for extensive marketing campaigns to be carried out at night. When combined with our Hi-tech Ai cameras, this allows you to gather advertisement data even in the dark, allowing you to reach every dark corner in the most cost-effective manner.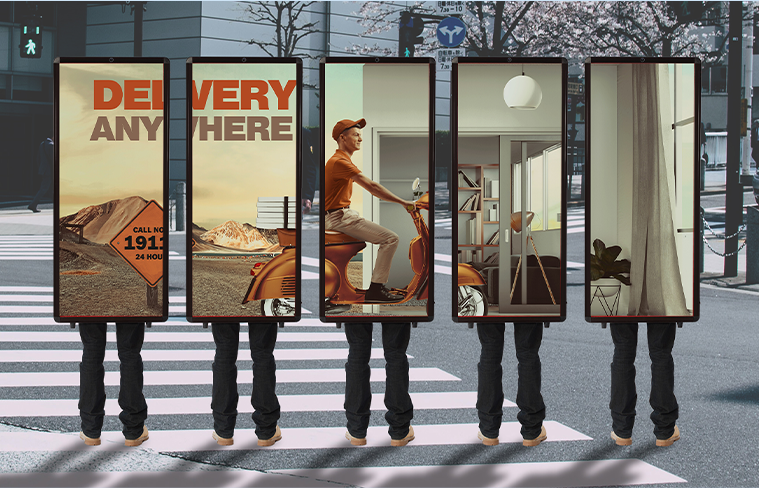 A one-of-a-kind creative advertising strategy that never fails to catch the public eye. Here, a collection of 4-5 members wearing the ai backpack billboards stick together and, when viewed from the right angle, they merge together to make a whole banner. Here, we combine the benefits of a large banner with the benefits of AI and personal interaction
Video
Ai

backpack billboard
An exclusive one-of-a-kind innovation in street advertising in which you can play videos and animations on a high-definition screen to promote your brand in the most visually appealing way and reach every corner of the city, with this you also get effective customer data collected by our Ai, which tells you important information such as viewer reactions to your video ads, based on which you can open whole new aspects of marketing strategies.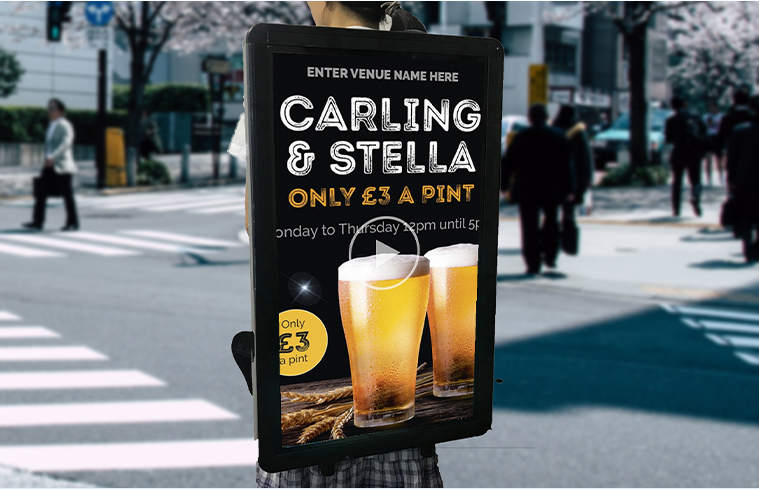 How we are offering our solution?
Are you a customer from India looking for Al smart
backpack billboard advertising?
We provide our service on weekly basis and monthly
basis in major cities of India.
Our daily charges are Rs.1,400 to 1,800 (Timing – 4 PM to 8 PM)
Are you a customer from other countries looking for Al
smart backpack billboard advertising?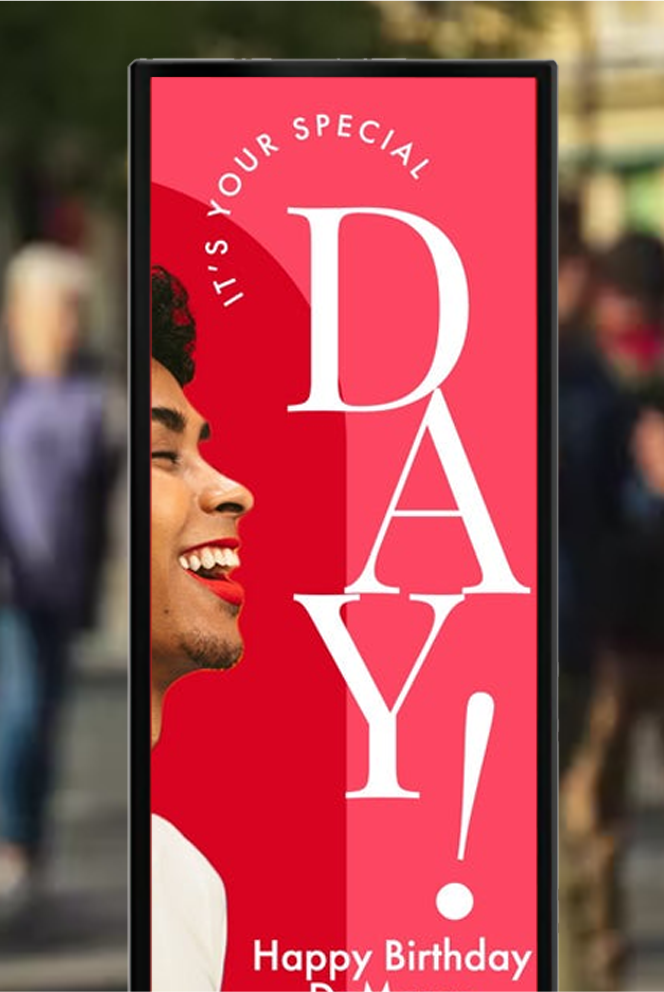 You have two options. One is to purchase the entire product directly from us. The second choice is that we will provide you with the entire product and the assistance required for the human billboard. We offer international services in the US, Australia, and the UK.
Benefits of human billboard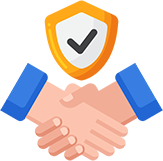 People who see products advertised on billboards already trust them because of the widespread brand awareness they generate.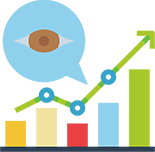 They are noticeable; you cannot skip or turn off a billboard.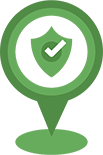 Your brand product promotion is protected there because there are no inappropriate remarks, viewpoints, or information that might surround your message.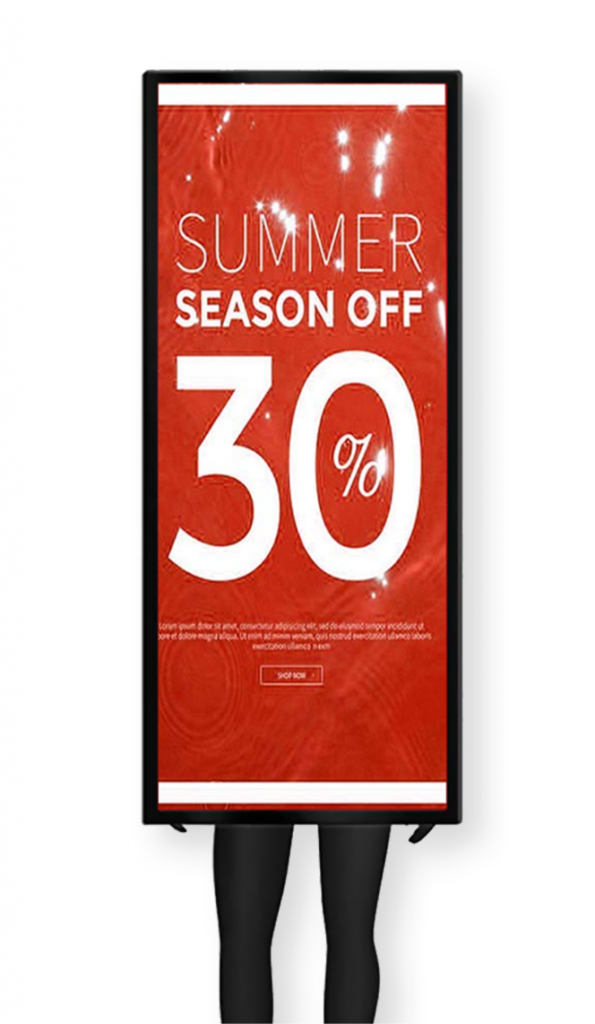 Features of our human billboard
The size of the Backpack Billboard, which stands approximately 7 feet tall when, worn, is one of its best qualities. Brand activations, Street Teams & Event Organizers will benefit from additional exposure when brand ambassadors are equipped with a walking billboard. The street team member will be visible to your audience at a distance. Instant attention provides the ultimate opportunity for interacting directly with your target audience. Backpack billboards can be seen everywhere people go. It is comfortable to wear for extended periods because of its lightweight construction.
From behind, the walking billboard is breathtaking. It perfectly captures your attention because of its sleek style and about 60 x 24 of advertising space. Although outdoor advertising has been around for a while, backpack billboards are so new that your street team can use them to advertise the business in a fresh, contemporary manner.
Services for Human Billboard Marketing

Engaging Consumer on a
Personal Level
This cutting-edge marketing strategy is exactly the kind of budget, the inventive campaign you need, one that is also portable and mobile enough to move wherever your company deems necessary. You can gain the much-needed exposure that is precious for your company with human backpack billboard advertising.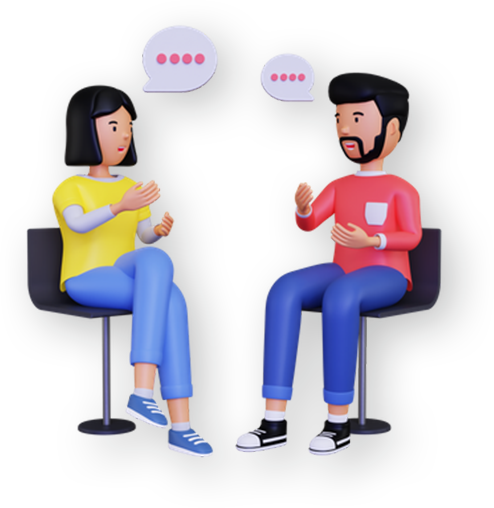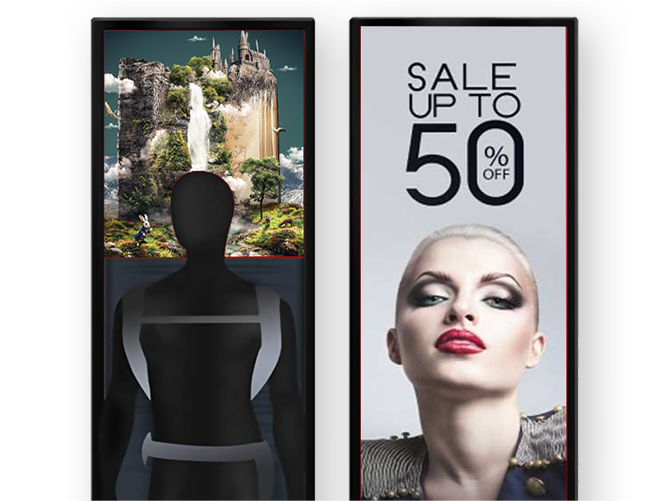 Promotional backpack billboard with LED graphics printed in full color
Our method and product are made to offer the best, most user-friendly display and merchandising options for companies at every stage of their life cycles.
We want to help you connect with the world and develop your brand with items tailored to your needs.
We impact the minds of your potential customers through unique visual experiences
We make every day great and foster positive customer perceptions of your company through stunning visual experiences.
We draw in the audience you require and help them remember your brand thanks to our imaginative campaigns and unique original social content.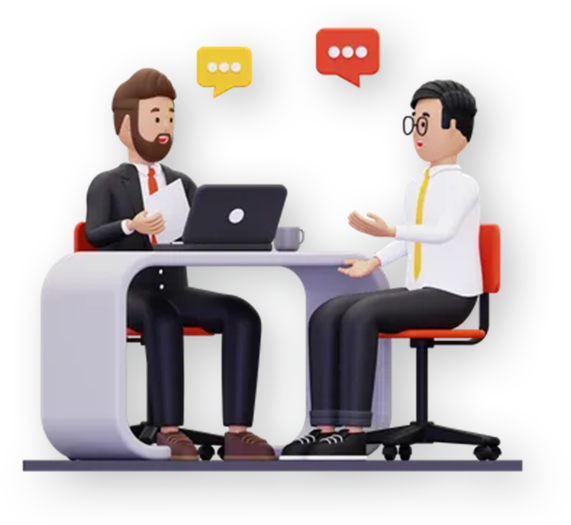 Reasons to Invest in Backpack Billboards
The cost of human backpack billboards is undoubtedly lower than that of other types of promotional billboards. What additional factors, though, make these cutting-edge marketing tools worthwhile investments? Let's explore this further.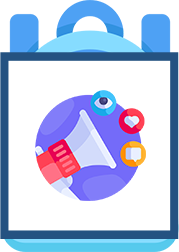 Backpack billboards are rare.
People rarely come across human billboards wearing backpacks while walking down the street. People will surely stop by due to these marketing materials because they are naturally intrigued by new items.
Similar to how large billboards on the high street generate talk, these uncommon ideas might do the same in the market. In contrast to some basic posters, our human billboards have imaginative designs, making them a superb example of marketing.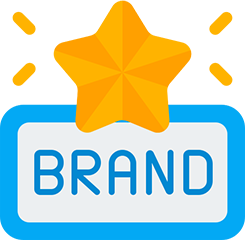 Provide excellent space for branding.
These backpacks' size provides plenty of room for businesses to display their brand, trademark, logo, and whatever marketing messages they wish to share with their clients. Additionally, they may include information about their business, such as their products, services, and contact data, on these outdoor advertising ideas so potential customers can learn more about them.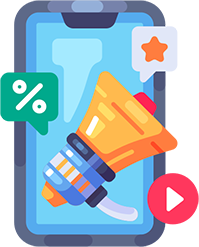 Perfect advertising tools
These billboards were made with advertising in mind. For example, businesses might want to advertise their seasonal deals on these billboards. Additionally, they might advertise their upcoming events on these message boards, giving information to their intended audience. Additionally, these may be used to advertise specific goods, including new and old products. Certainly, businesses can modify them to suit their preferences and requirements.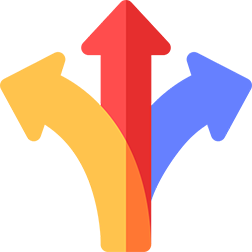 These are made with a hidden stand, as was already indicated, allowing businesses to use them in different sorts of marketing. These billboards can also be installed anywhere, thanks to their stand. They can be utilized similarly to other promotional standee displays in public places.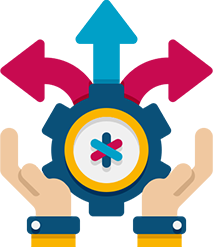 Flexible marketing collateral
These backpack billboards are excellent for inside marketing campaigns and imaginative outdoor advertising. These can be used at trade exhibitions, indoor sporting events, in-store holiday promotions, and even on regular business days.
ARE YOU LOOKING FOR AI ENABLED SMART BACKPACK BILLBOARDS COMPANY IN CHENNAI?
GET THE BEST SOLUTION FOR YOUR BUSINESS
Walking Billboards & Street Team Promotion
Taking the lead over the competition
Walking Billboards are a great alternative for you if you want your advertising to be approachable and individualized as part of our Street Media project.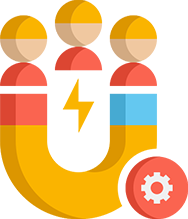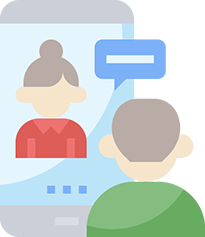 Walking Billboards, out of all the out-of-home advertising methods, provides the most distinctive human engagement. In addition to taking place where the people are-on the streets-the advertising also conveys its message most humanely imaginable. These Walking Billboards invite onlookers to engage with the campaign message and the person presenting it. Giving your campaign a kind and helpful face will go a long way with consumers, and we ensure that our Walking Billboard crews are prepared to be the pleasant, eloquent ambassadors your business deserves.
As teams of brand ambassadors hit the streets searching for key locations in the city, we prepare them to display your company's advertisement proudly. Moving often to and from the city's busiest areas makes sure that a lot of people will see your advertising. Teams can have anywhere from five to twenty people, and they constantly collaborate to improve team morale and support the spread of your marketing message.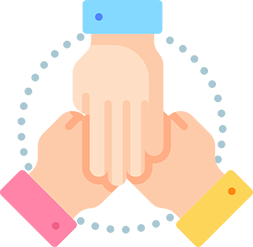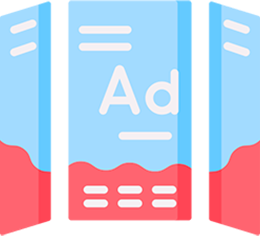 Due to the LED technology in our billboards, promotion is now possible day and night. The lighting sign will get everyone's attention because it is at eye level. Because the billboards can be worn comfortably as a backpack, teams can run their advertising for extended periods. A complete sign is at the back, and a half sign is at the front, right above the wearer's head. The signs measure around 57″ by 22″. Any brand logo, message, or campaign poster can be perfectly sized, beautifully colored, and produced by us.
Even better, our Walking Billboards feature Smart Sign technology that can record campaign impression statistics so you can show your organization the results we guarantee. We can precisely display the number of persons in the vicinity of our interactions and might have come into contact with your marketing initiative. Your business can determine the precise efficiency of your campaign by coupling that with a thorough record of the number of promotional materials provided.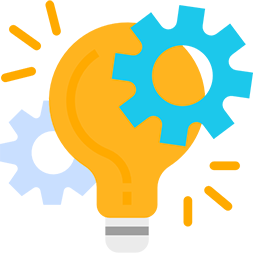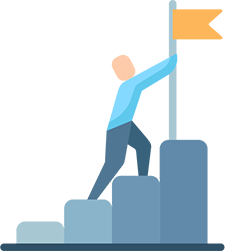 We decided to go above and beyond our customers' standard Walking Billboard experience. Because of this, we always give room for original and creative uses of the media. Our brand ambassadors can show up. However, this will work best for your campaign. It could entail dressing in fancy dress or other apparel to spread awareness.
Additionally, chants and cheers are powerful tools for maintaining team spirit and ensuring your message is understood clearly. Of course, dispersing marketing materials is necessary.
There are several benefits to using Walking billboards to promote your marketing campaign, but simplicity stands out. Genuine human interaction cannot be beaten, which is what we provide through this medium. It puts your advertisement out so that people may interact with it and become interested in it.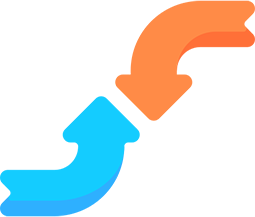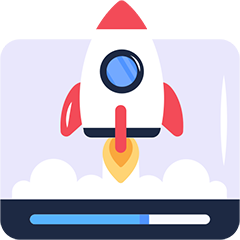 Boost the Success of Your Next Marketing Campaign
We provide a fantastic substitute for conventional mobile marketing. With these eye-catching medium, imaginative backpack-led-lit billboards, we reach more target audiences than any other marketing in a highly cost-effective manner. It is an excellent way to communicate your message and goods to the correct prospects, whether morning, noon or night.
The capacities of the Human Billboards to elicit the desired interact on a new level -which is, of course, to be noticed-will determine the business's success. Body language and voice phrasing, which can be very powerful when used properly, might be the emphasis of the training program. Making appointments with nearby businesses to discuss and promote the advantages of your service might serve as a simple means of marketing. A smart strategy to advertise the service is to join networking groups and local business organizations. Take your campaign to the next level with a Walking Billboard campaign. Contact us today.