Best Progressive Development Company in India
Progressive Web App Development Company in Chennai
A progressive app is developed by using the progressive enhancement and this serves as the core tenant. This makes it work across any browser that the user would like to use. When browsers such as Google Chrome, Firefox, Opera, Chrome, and internet explorer support technologies such as add to home-screen banner, web push, and service worker, the website can be enhanced for giving a top-quality experience. iStudio Technologies, the best progressive web app development company in chennai, India plans its architecture around App Shell. The shell of functionality is loaded and thereafter, displayed to the viewers. The content is also loaded when the user navigates iStudio, the best progressive web application development service in Chennai plans its architecture around App Shell. The shell of functionality is loaded and thereafter, displayed to the viewers. The content is also loaded when the user navigates around the site. The shell of functionality can be permanently cached offline for reducing the data transmission.
Research has shown that Ali Express and Flipkart have increased their sales by 100% by using progressive web applications.
At iStudio, we are at the forefront of creating cutting edge solutions. We are breaking barriers to provide the best progressive apps to our customers.
Progressive apps are web apps which can offer the benefits of several features of native applications. Our experts have the experience to work online making use of the Service Workers.
We help brand to create progressive web apps so that it is not only loads faster but is also independent of connectivity and adaptive to various screen-sizes and device.
Reach a Wider Audience with
Progressive Applications
At iStudio Technologies, Progressive apps are built to allow the user to install the app directly from the website. We develop apps which are suited to be adaptive across all devices and can blend seamlessly into native app-like interface and design. We are the future of web application. We make sure that our top Progressive web app development Chennai takes your mobile performance up by a notch for making the platform independent.
Things needed to Develop a
Progressive Web App
At iStudio Technologies, we have experienced and skilled technical experts who work as a team to serve the clients and offer the best Progressive website applications. We follow a specific approach to providing services which are based on offering the best abilities to take off your success.
An application shell is like a frame or a blueprint which is always present and is static. It has content which keeps on changing. An application shell is needed for loading the minimal things when the user logs into the web app. Best progressive web app development company in India provide good service among others.
A majority of the websites use chrome web push notification. A push notification has greater potential but several websites do not make use of it. You can take a look at the technological hype cycle for understanding your position.
Installation and App Manifestation
The Life Cycle of
Progressive Web Applications
Our skilled professionals make sure that your app works on every platform. We try to understand the business requirements of our customers and offer apps that will help them achieve success in their business. A great website can be built of we have a proper understanding of your business. We get to know about your target customers and your goals. Our professionals will devote time to get to know you and your business for developing a website which will cater to the requirements of your business.
We, at iStudio Technologies, have a web development experts in Chennai as well as diligent approach towards all projects that come our way, big or small. Our developers and designers are well-versed in how custom web designing works and strive to ensure deadline-oriented top quality results. We also provide comprehensive web solutions and help clients in widening their audience. Our developers pay close attention to the requirements and expectations of the clients and ensure that the final result is desirable to them. It is our collective industry experience and field knowledge that has made us a force to reckon with in the world of website development.
As a top web development company in Chennai will check websites are invigorating, engaging and responsive. We are known for developing user-friendly mobile sites. Such sites account for almost half of the internet activity all around the world. SEO promotion is another one of iStudio's popular services.
ARE YOU LOOKING FOR WEB DEVELOPMENT COMPANY IN CHENNAI ?
GET THE BEST SOLUTION FOR YOUR BUSINESS
That Make Website Creation Simple and Fast. Check out Some of the Features Below.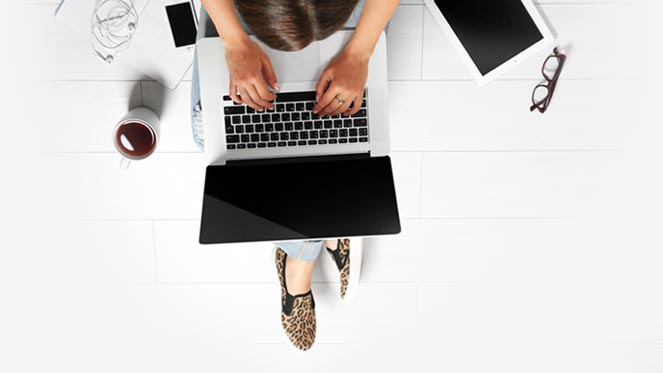 Progressive Web Apps: Success Stories
Every day several websites are being developed. However, a majority of them do not meet the pre-eminence of what the clients are looking for. We make it a point to cater to some typical methodologies to offer you with excellent solutions. iStudio Technologies, is a well-known contributor of the best progressive web apps development companies in Chennai. We aim for on-time delivery of the customer's project. Throughout the process of website development we follow certain refined methodologies. We ensure the quality of the solution before delivering it to our client. We provide amazing solutions and make your business and organization stand out from others.
ARE YOU LOOKING FOR WEB DEVELOPMENT COMPANY IN CHENNAI ?
GET THE BEST SOLUTION FOR YOUR BUSINESS