ENT Transcription services
Leading ENT Transcription Service and ENT Documentation Solutions Company in Chennai
Leverage cutting-edge healthcare technology to minimize the workload in the ENT backend administration and accelerate revenue growth in ENT hospitals and clinics.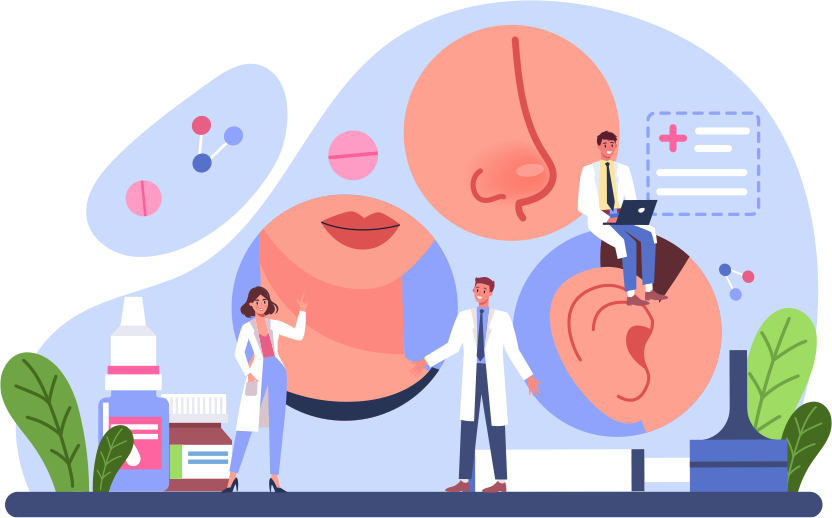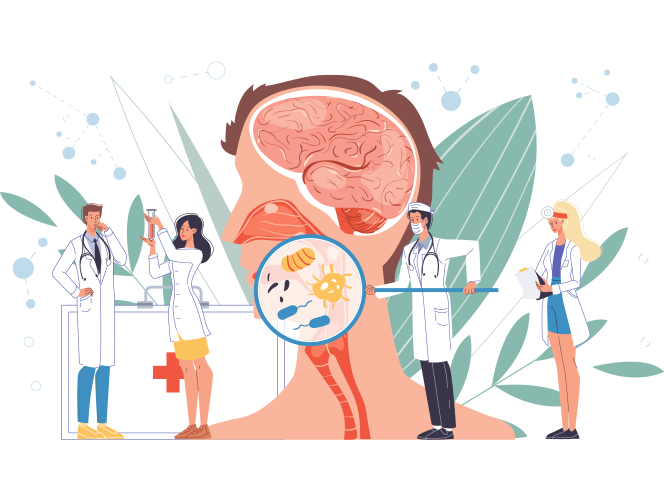 Streamline your ENT documentation workflow and get ENT transcriptions at a fast turnaround time (TAT)
Back-end administration and data entry is a hectic process in the ENT clinics considering the number of patients who walk in for various types of ailments and methods of treatments administered by the ENT specialists. The hospitals need to maintain an error-free document workflow of the medical records classified and ready to use in the database for effective management. Being the top ENT transcription service provider in Chennai, iStudio Technologies offers effective solutions and fast documentation services to help you achieve the perfection you need in your ENT medical practice.
Our Medical Transcription Service aims to assist the ENT clinics in documenting the health records of the patients. This makes them available to the physicians when they need them the most. We have an unbeatable track record of assisting several ENT clinics in maintaining their document workflow.
Cost-effective and top-quality ENT transcription services for the ENT clinics, hospitals, and healthcare practitioners
Time is a crucial element in medical practice. Also, it needs 100% focus of the doctors for efficient patient care which in turn will increase the revenue. It is not ideal for any hospitals or clinics generating a high volume of data to keep in-house transcribers as it will cost a lot and the productivity also very less. Outsourcing the ENT transcription services to professionals like us will save you a lot of operational costs while the entire documentation process is made simple as the reports are transferred via the interface to your hospital EMR system. We offer precision-bound and time-bound transcription services to well-known hospitals, clinics, and healthcare institutions around the world.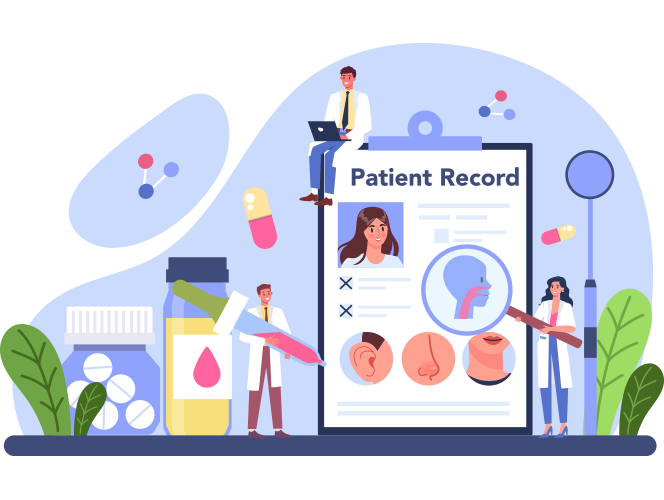 Why outsource ENT transcription service to iStudio Technologies?
Flexible, credible, and quick turnaround time
We offer multiple packages specially designed to cater to the varying needs of our clients. We facilitate the hospital our secure transcription service either with a toll-free phone dictation option or Virtual Private Network (VPN) connectivity with an integrated EMR system used by the clinic. We also offer EMR integration with extensive features at an affordable price if you don't have any third-party EMR in your hospital network. Our experienced team of transcriptionists quickly deciphers any form of dictations like audio or text files sent via various modes and create the ENT transcripts faster and without errors. We also carry out multiple rounds of quality checks on the transcribed reports before we transfer them securely to you via encrypted email or VPN connection. We transcribe a wide range of dictations using numerous templates that are being part of our solutions.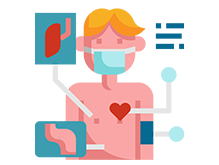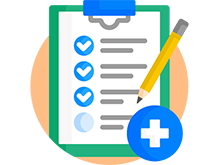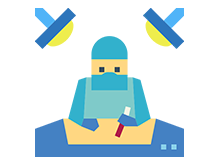 Operation theatre dictations
Get reliable and cost-effective HIPAA compliant ENT documentation services at a competitive price