New way of making reservation

More avenues for Sourcing Revenues
Hospitality Chatbot Development
Company in Chennai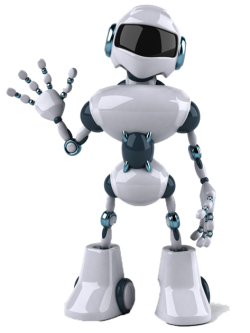 Chatbots will soon shift the traditional hospitality industry into a conversational industry. Like with other industries, customers in hospitality today are happy when given options for interacting with brands. Digitization has transformed the means of getting information and has solved the past dilemma of guests receiving conflicting information by customer service providers.
Digitization has become a major means of customer service and communication in the hospitality industry. Chatbots will transform the mode of communication in this sector.Chatbots are computer programs that will be able to give a more seamless, personal and consistent information for customers.It is predicted that hotels and restaurants that are will implement bots in their current digital strategy will experience a stronger culture of loyalty from their customers and increased customer engagement. Our chat bot gives you better customer engagement as we are one of the best hospitality chatbot development company in chennai.
Chatbots Tap into the
Market with Mobile Users
Today, a lot of consumers of the hospitality services use their mobile phones to perform actions like searching for places to visit and booking their trips. This group of users hasin fact significantly increased from a few years ago since smart phones have become cheaper. Chatbots therefore present an opportunity for hospitality providers to give customized two way interaction that customers can easily access through their mobile gadgets. Human conversation can be slow, frustrating and humans can sometimes give insufficient or conflicting information. Bots that are presented through mobile apps and other channels give consumers the freedom to choose when to communicate and how. Chatbots for Hospitality are also able to aid guest interaction and the tech savvy personnel will only step in when necessary. Our chatbot developers team provide powerful Hospitality chatbot development for clients. Hospitality chatbots will help to hospital elevate the guest experience to a whole new level.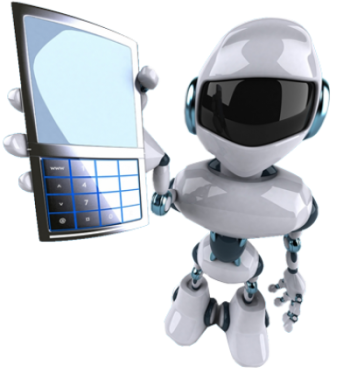 Hospitality Providers
Can Personalize Bots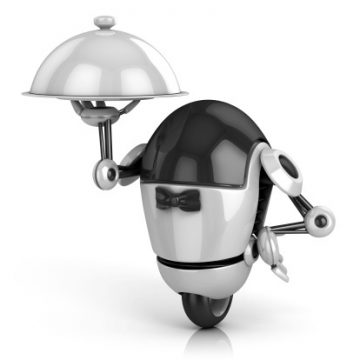 Bots make it easy for hospitality providers to personalize customer experience. The chatbots use information such as a guest preference and behaviors to give suggestions on the best hotels and also to send offers. For example, a bot can use a customersprevious hotel preferences to make recommendations on nearby hotels and also give reviews on each of the hotels. If the guest decides to book the hotel, the bot can further inquire their check in times, if they need a car rental service, among other things. This high level of personalization is what is going to soon be a major distinguishing factor between different brands in the hospitality industry.
Hospitality has for a number of years now used automation as a solution for a lot of challenges including; streamlining production processes, labor costs, productivity issues among others. Hospitality chatbots have gotten a lot of attention for hospitality providers because of their ability to deliver immediate and accurate information which is an important factor in successfully operating a hospitality business.
Benefits the Implementation of Chatbots
in the Hospitality Sector
Bots are faster and more effective than humans and as a result can profit hospitality businesses in a lot of ways. And because it is predicted that by the end of 2018 3.6 billion users plus will be having messaging apps on their phones, bots could become the new way of ensuring customer satisfaction for businesses in the hospitality industry.
There are a lot of hotels and restaurants that are already using messaging options for their customers. Some of these messaging channels include SMS, Facebook Messenger, and WhatsApp. However, like already seen in travel brands like Expedia.com, Skyscanner and Kayak, Hospitality chatbots will be a complete transformation when more travel brands start using them. Here are some benefits that will come with the use of bots.
Advantages of Chatbot Implementation
in the Hospitality Industry
iStudio Technologies is one of the best hospitality Chatbot development company chennai, india. Also provides services like search engine optimization, responsive web design, graphic discoing and content development to mention just a few. We will make sure that your ecommerce website is interactive and gives the customers an experience that they would want to try again. We believe in making responsive websites not just for desktops but for other mobile devices such as tablets and cellphones as well as these accounts for about 50% of search engine queries nowadays. Our experts make sure that all your projects are submitted on a timely basis and deadlines are met at all costs. Here are some reasons why you must consider our service. iStudio is one of the top hospitality chatbot builder in chennai.
Are You Looking For Top Hospitality Chatbot Development Company In Chennai ?
GET THE BEST SOLUTION FOR YOUR BUSINESS