3 in 4 Mobile phones will have dedicated AI chip by 2022
We are the only company in India, who provides
emerging solutions for mobile app industry
Spawning agile mobile apps by infusing
futuristic technologies
Progressive Web
Apps(PWA)
Serverless App
Development
React Native App
Development
Industry Verticals We Serve
Mobile App Development Company in Chennai
Best Mobile App Development Company in Chennai, istudio Technologies have successfully completed more than 11+ years serving our clients. We have worked on several projects and consummated all our targets with flying colors. By now we have well-established a benchmark of developing more than 350+ apps across the world. We mainly focus on the needs of our clients and their satisfaction, we achieve this by accomplishing our commitment making it sure that we follow up to date technologies and provide quality assurance to them. Our company is blessed with world class developers and designer who have the caliber to sail across thunder and storms in the global market. We are the best Mobile app development company in Chennai with a set of expert's team in mobile app development.
We have an experienced and skilled team of developers who have vast industry knowledge and an unmatched passion…

Hybrid Mobile Application
If you are looking for the best of both worlds for your mobile app, turn your attention to hybrid applications…



We have an experienced and skilled team of developers who have vast industry knowledge and an unmatched passion…

We have an experienced and skilled team of developers who have vast industry knowledge and an unmatched passion…
WE ARE AN AWESOME TEAM OF
As a leading Mobile App Development Company in Chennai, Our Company is in reliable hand once it comes to Mobile App Development, we have trained expert well known their work in Mobile Application Development in Chennai. We will work with your team to generate Mobile App that will assist the functionality of your website and ease its usability and repairs. Our pixel perfect result and our on time delivery of all the projects make us one of the top 10 mobile app development company in Chennai
ONE MAIN DIFFERENCE HOWEVER IS THAT MOBILE APPLICATION IS FREQUENTLY WRITTEN PRECISELY TO TAKE ADVANTAGE OF THE UNIQUE FEATURES A SPECIFIC MOBILE DEVICE OFFER.

Mobile App
UI UX Design Services
The success of an app is primarily defined by the app design, based on the industry and audience the app needs to be designed in a minimalistic, information distribution with high clarity, user-friendly navigation, intuitive interactional interfaces, and colour. We are having good experience in UI/UX design for mobile app. We follow the guidelines of Apple's Human Interface Guidelines for the iOS app and Google material design for Android.
We provide the best mobile app design services in Chennai, India that plays the crucial role of retaining the visitors into your application and induce them to adopt your services without giving second thoughts. Being the leading mobile app designing company in Chennai, India, we hold the most experienced and creative team that brings in value through their artistic work into your business.
This is how we craft your mobile app UI
Voice User Interaction (VUI)- Mobile app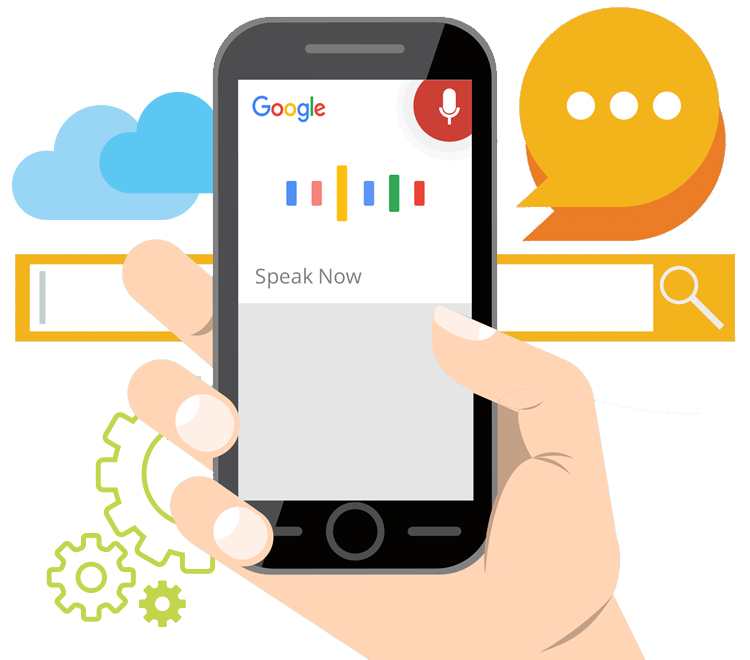 41%
people are using voice search in their mobile app and it will raise to
50%
by 2020
We are composed of a proficient team of mobile app designers and developers who synchronise your mobile application according to the pattern of voice user interaction that caters high beneficiary to your business.
Why your business app needs VUI?
We are an efficient and hard-working hybrid app development company based in Chennai. We will help you to develop your hybrid app by taking your digital objective into consideration. We develop apps for mobile, as well as desktop. Our precise industry knowledge and focus helps in developing cutting-edge apps. We know app development is a work of art and thereafter develop interactive and engaging apps. A hybrid app is the appropriate combination of distant components, approaches, and technologies. Our experience and expertise in mobile app development by our tech savvy development team. With the help of your Hybrid app development service, you will be able to leverage the well-known mobile platforms. Our experts will help you to make most of technology to guide your business through the path of success. Through expertise and innovation, we can assure that the apps that will be delivered are suited to your requirements.

ATTENTION TO DETAIL IN DESIGNING



STAYING AHEAD OF THE INNOVATION CURVE
ARE YOU LOOKING FOR MOBILE APP DEVELOPMENT COMPANY IN CHENNAI ?
GET THE BEST SOLUTION FOR YOUR BUSINESS
iStudio Technologies dozens of successfully developed and functioning apps in its portfolio and our past clients are witness to our competence as an app development service. Today, there are more than 1.4 billion devices in the world that are android. With passing time, this is growing in number. we are the best mobile app development agency in Chennai with 9+ years of experience.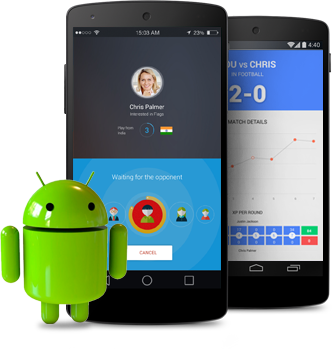 iOS, or as it was formerly known as, iPhone OS is a mobile operating system which was developed to be used by Apple Inc. devices exclusively. Apple devices such as iPad, iPad, and iPod Touch are used all over the world but their dominance can be seen mainly in developed nations of the world. Hence, keeping the audience in mind, iOS apps are created to be quite different from those that are made for Android devices. We develop all most all kind of mobile app which makes us the leading mobile app development agency in Chennai.
We have worked with clients from both India and abroad for around a decade. It is our experience that makes our developers experts in their fields.iStudio makes sure that the vision of the clients and what they want to achieve through the app is a major force driving us forward.
We make sure that the clients are kept up to date with every step forward.Our apps are interactive, easy to use, and free from occasional crashes and bugs, engaging. We make sure the apps have recall value which makes the customers come back to your business.
In recent times, you might have heard about hybrid mobile apps which are becoming increasingly popular. One thing that you must understand is that at first glance, there is no difference between a hybrid app and any regular mobile app. It is similarly downloaded on your mobile device from the app store. There are made from combining web technologies such as HTML5, JavaScript and CSS. Being the best mobile app development agency in Chennai we we develop app for all kind of business and motive. However, there is one key difference between hybrid apps and the others. Hybrid applications are hosted in a native application which uses the WorldView of the mobile platform. This WorldView can be described as chrome-less browser window which is configured to full screen in typical situations. Hybrid mobile have been known to show elements of native UI when required. In fact, a hybrid app does function any differently from its native counterpart. What matters to the user is that the app functions without any issues and this is what our developers take care of.

Why Hybird Mobile Application
These mobile applications have great prospects. If your current objective is to just get an app available and think about upgrades and improvements later, hybrid apps are the perfect choice. You can get your products in front of the customers quickly.App updates sometimes interfere with the experience of the user. Even if the changes are small, you might have to upload an entirely new version. However, with hybrid apps any number of small improvements and tweaks can be done easily and without interrupting user experience. Our mobile app development experts in Chennai gives you the best mobile app development service in Chennai
As hybrid apps use JavaScript and HTML5, they can work on devices operating on any given platform irrespective of whether it is Android or iOS. This is possible as hybrid apps detect the platform and automatically change their interface respectively. Depending on the device etc. We are the best mobile app development company in Chennai.
This was created in 2003 by Ben Sperry, Max Lynch, and Adam Bradley from Drifty Co. An open source SDK, Ionic framework provides services and tools which in the development of hybrid apps. It offers web technologies like HTML5, CSS and Sass with which apps are built and then distributed via native app stores.
Ionic can be thought of as that front end UI framework which handles the complete look and feel of the app which makes it invigorating. It comes with a native style mobile UI layouts and elements which native SDKs on Android or iOS have. The popularity of ionic framework is proof that the tech industry has high hopes for the future of HTML5 in mobile apps. We provide you the best mobile app development service in Chennai.
In mobile app development, Angular JS is one of the trendiest frameworks available. iStudio Technologies creates highly efficient Angular UIs that help greatly in the development of mobile apps based on HTML5. This gives it some of the features of Bootstrap 3, thus enhancing user experience greatly. This also makes it easier for the app developers to choose the specific areas on which they are required to work. iStudio is one of the top web development company in Chennai.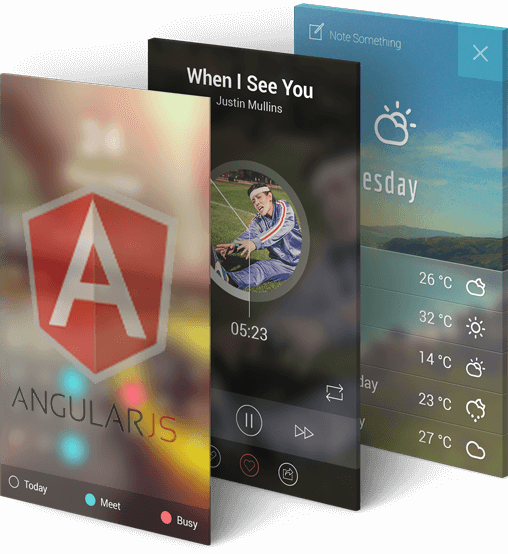 ARE YOU LOOKING FOR MOBILE APP DEVELOPMENT COMPANY IN CHENNAI ?
GET THE BEST SOLUTION FOR YOUR BUSINESS