Trusted Mobile App Development Company in Chennai Offering Affordable Services for more than a decade
A business cannot run without mobile applications in the digitized world, as the potential customers are increasingly using mobile phones for shopping. iStudio Technologies is one of the leading
mobile application development companies in chennai
that provides services that include designing and developing native and hybrid mobile applications to suit your business model and current market trends. The convenience and connectivity of mobile apps encourage customers to shop more using their mobile devices these days. Being an award-winning mobile app development company in Chennai, iStudio Technologies offers knowledge-based and expert solutions that fulfill your expectations of getting a customized mobile application on-time. We offer attractive designs that easily achieve the targets like high performance and lead conversion.

Our talented developers and designers have hands-on expertise in various sectors, marketing strategies, and up-to-date with the mobile-trends which makes us one of the best mobile app development companies in Chennai that has satisfied 100+ clients with responsive and robust mobile apps so far. We are specialists in developing and designing native, hybrid, and cross-platform mobile apps that have the full potential to attract your customers and increase your sales revenue. Be it vastly used android mobile apps or sophisticated iOS mobile apps, our talented team is capable of using latest frameworks to develop them and enable you to stay one step ahead in the market.

We develop and design mobile apps for many SMBs and also large enterprises across various sectors. We have expertise in developing digital media, restaurants, cabs, remote schooling/tutoring apps healthcare; consultation and drugstore apps, game apps, and eCommerce apps, and the list is endless. We, at iStudio Technologies, the fast-growing mobile app development company in Chennai, have well experienced mobile app developers and designers developing world-class mobile apps with the implementation of
AI app development
,
Machine Learning
and
IoT
in the mobile app development based on your requirement. At the same time, we ensure that the mobile apps comply with the Android Play Store and Apple Store regulations, and it is ready to reach the potential audience once launched.
iStudio Technologies
have decades of reputation among its clients for offering robust mobile applications at an affordable price with on-time delivery. We take extra care at every stage of mobile app development to give a final output that always exceeds our clients' expectations.
Get customer-friendly UI/UX and top ranking with an affordable mobile app development company in chennai
iStudio technologies give end to end mobile applications services right from sharing our valuable industry-based expert inputs in planning, designing, and developing mobile apps to offering support in launching your mobile app in the app stores that enhance your brand value and sales.
Being one of the low price mobile app development companies in Chennai, we don't compromise on quality at any cost. Get full-fledged, fast-track mobile apps on native, hybrid frameworks and cross-platform apps to enhance your reach to potential customer groups using various devices running on different OSs like Android, iOS, etc. Our skilled designers and developers create the best UI/UX mobile app designs for varied customers and increase their engagement on your mobile apps. They have a keen eye for all the nuances in the design part and also the best coding frameworks to give attractive as well as user-friendly mobile app interface.
Get affordable Android, iOS development services from us to deliver the best to your customers. We combine our field expertise and latest technology to give the best user experience for your customers by offering robust Flutter and React Native mobile app development services at a price that fits your budget. We, at iStudio Technologies get your inputs and preferences while creating a mobile app development plan. Our experienced designers and developers are up-to-date in coding languages and worked on the latest frameworks. They understand your business needs, market trends, and your customer pulse to decide on the best attributes to include in your app so that you can achieve your targets in a short period once you launch your mobile app in the stores. Being one of the quality
Mobile app development companies in Chennai
, we have successfully gained loyal customers across various sectors and have proved our expertise with uptrend growth in their business.
Mobile applications are the best way to improve connectivity with customers and enhance customer relationships. They increase your brand value and reach by enabling social media connectivity in your mobile app. As we offer mobile app solutions that work on every possible platform and device, you can get maximum, engaging audience for your ideas/products/services on a robust mobile app that will not disappoint you and your customers in any of the aspects. As being one of the award-winning mobile app development companies in Chennai, iStudio Technologies offers the best mobile apps that are tailor-made for your business and your requirements that will fit in the current market trend and increase customer engagement.
Reach out to us for a low-cost mobile app development for your business today
Spawning agile mobile apps by infusing
futuristic technologies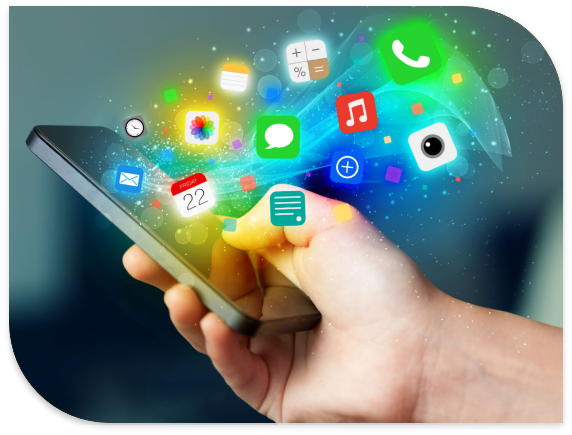 Top & Innovative Mobile Application Development Company in Chennai
The outbreak of coronavirus has brought in some serious changes, not only in the daily public life; instead, it has also drastically transformed the way businesses operate. Digitization and online collaboration will become more normal and abundant; where it creates a platform that a business that doesn't hold a website is sensed to be extinct. The traditional approach of direct client meeting or sensing a product or service in person will vanish, hence the reliability over the website will keep increasing and hence it is strongly recommended that possessing a website is a smart move.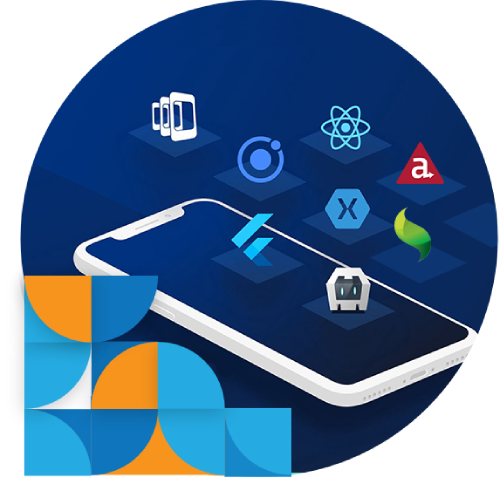 Why do you need a mobile app?
- ( Mobile - First strategy )
It is not only the easy access that adds extra points to mobile-first strategy but also it brings new ideas and prospects to the eventual website development. A mobile-first strategy is highly recommended for all the new businesses as it creates a dynamic and quick impression on the customers and is a more responsive platform. Following the mobile-first strategy for your business can help you reach a massive customer base at a budding stage which will be greatly beneficial in gaining leads for your upcoming physical store or eCommerce website.
Businesses that propose to develop a desktop version first and move on to mobile apps, often end up facing a lot of difficulties including messed up interface, stuffing of irrelevant data and improper CTA placements. But you can avoid this by going with mobile-first strategy as it is simple, flexible and enables the possibility for further developments. According to a worldwide survey, about 83% of customers prefer to use a mobile phone for their online product search and shopping. Hence, the mobile-first strategy is important for your business to gain more customers and sales.
Benefits of the mobile-first strategy
Native mobile app development
Want to showcase your business only on specific platforms and devices? We carry out native mobile app development service for more than a decade. Our expert developers have uncanny skills and resources in designing and developing native iOS and Android mobile apps. Make your native mobile apps available on Apple and Google Play stores available for huge customer groups. Our expert developers are efficient in programming languages like Java, Kotlin to develop Android based native mobile apps as well as Objective-C and Swift languages for iOS compatible native app development.
Business Suitability of native mobile apps
Native mobile apps are suitable for businesses that don't need plugins to access in-built features like the camera and microphone. If your requirement is a more optimized and efficiently performing model, you can go for a native mobile app as it gives a competitive edge to your business. Native apps are also most suitable for (MVP) unique product/service business with limited features to test how it performs in the customer market. This leaves the option for developing the app further after checking with the customer feedback about the app.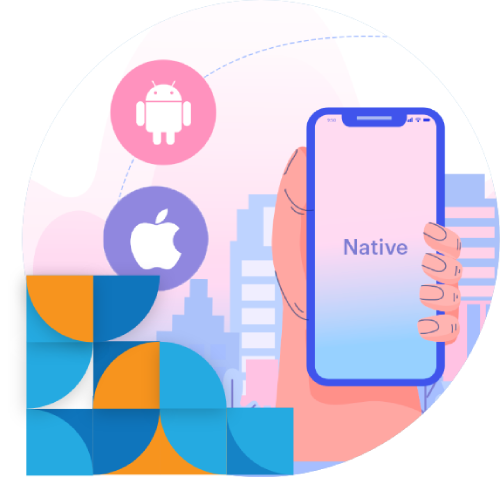 Benefits of native mobile apps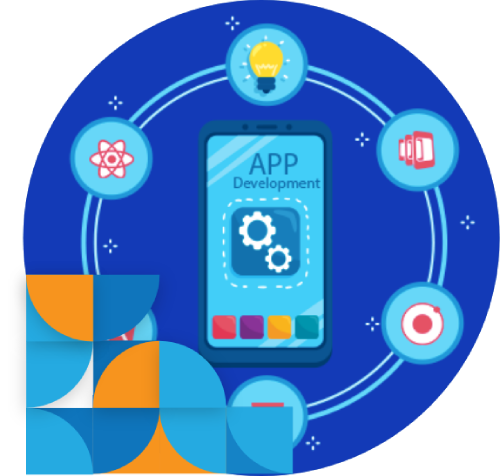 Hybrid mobile app development
Hybrid apps are a combination of web apps and native apps. HTML, CSS and JavaScript are used to build hybrid apps. These are simple and portable and they can run on different operating systems like iOS and Android. Hybrid apps have an in-built web browser which uses web view features on a mobile platform.
At iStudio we have skilled developers with many years of expertise to work on hybrid frameworks like Ionic and Apache Cardova to develop hybrid mobile apps and relevant Cardova plugins based on our customer requirements and their business profile. It takes only a lesser time to develop hybrid apps compared to native mobile apps. Hence, they have been a favourite among small, medium and enterprise businesses in recent years.
Business Suitability for hybrid apps
There are a variety of hybrid apps in the market and they cover a whole spectrum of business needs and compatibility. Hybrid apps developed with a single framework and are capable of performing on different OS platforms like Android and iOS. It is widely preferred for its cross-platform viability. Small and medium businesses and enterprises with a minimum budget can opt for the hybrid app as it is enough to work on multiple platforms.
Also, Hybrid is the go-for-app if you prefer features like PWA and Native app on a single platform. We use advanced and robust frameworks such as iQuery mobile, PhoneGap, in the development of hybrid mobile apps which enables an attractive user interface and faster performance at low cost. Our developers focus on customer preferences as well as UI/UX design trends in mobile app development for giving futuristic and flawless output.
Benefits of Hybrid mobile apps
Cross-platform mobile app development
These apps can be used on multiple platforms as the name suggests. iStudio offers a unique cross-platform mobile app development solution. We have years of expertise and resources to develop cross-platform mobile apps for corporates to implement Bring Your Own Device (BYOD) concept in the work environment. It is easy and cost-effective for the companies to make employees bring their own device for work to assess the data through a single app which can perform on multiple Operating Systems like iOS and Android.
By developing cross-platform apps for the internal purpose, the organization can reduce cost as well as improve performance. This significantly reduces the complexity of app users to access common office data. Our expert developers will guide you through what kind mobile app will suit your business model. They are also well-versed in coding with the help of best cross-platform app developing tools such as Xamarin, PhoneGap, etc.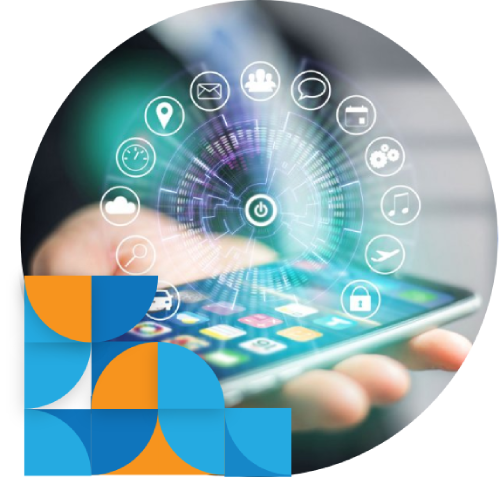 Business suitability of Cross-platform mobile apps
If you want to get a native app feel and the app to work on multiple platforms like iOS, Android, Windows, etc, your inevitable choice is cross-platform mobile apps. A business organization that wants to create apps for internal purposes can be hugely benefited with cross-platform mobile apps as it greatly reduces the cost of developing different apps.
Also small, medium businesses (SMBs) and enterprises can go for cross-platform mobile apps to make them available to customers using various devices operating on different OS.
Benefits of Cross-platform mobile apps
Wish Box
(Multi-vendor Food Order
Ecommerce Mobile App)
An end-to-end lucrative on-demand food order ecommerce app that brings in balanced benefit to all three stakeholders (restaurant owners, platform holder, end-user) while availing its entire functionalities. The ecommerce app has brought in multi-cuisine and multi-style of restaurants and food corners in it to meet the diversified needs of foodies. An easy to use interface that comes out with multi-social media login and also avails different payment options like debit, credit and online transactions as well.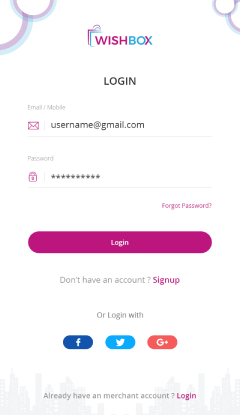 Telematics

(Automotive mobile App)
A complete mobile app solution that extracts detailed information regarding client's movable assets' health, working capability, and other details that make them carry out a calculative approach in maintenance and other wear and tear process. Embedding cloud and connectivity solutions are the centric USP of this app that helps the vehicle to be transparent with its functionality and workability to the one who owns and also auto all the basic operabilities like wiping that eliminates the manual need.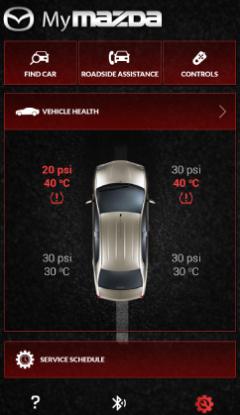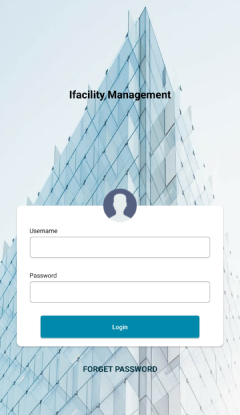 Facility Management

(Enterprise Mobile App)
Fixing the routine and tiresome process complexities of managing and maintaining the entire facility system of herculean infrastructure spaces like IT parks, Malls, Airports and other industries with our seamless facility management system mobile app. This is one kind of dedicated app that handles, controls and rectifies facility-related issues for any asset in and around the ambience of your infrastructure.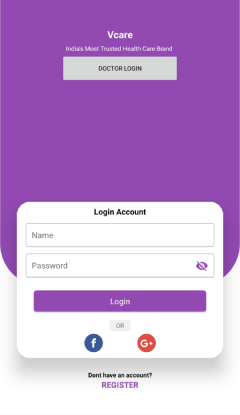 Fitness

(Healthcare mobile App)
A complete mobile app solution that extracts detailed information regarding client's movable assets' health, working capability, and other details that make them carry out a calculative approach in maintenance and other wear and tear process. Embedding cloud and connectivity solutions are the centric USP of this app that helps the vehicle to be transparent with its functionality and workability to the one who owns and also auto all the basic operabilities like wiping that eliminates the manual need.
CRM

(Small Medium Enterprise Mobile App)
Time to treat your clientele/customer base like a god and handle their fiery queries in a complete relaxed mode by availing our CRM app that acts as a sheer repository of holding even their tiny details that helps organizations to provide improved service. Joining hands with us will take you a step ahead in knowing your clients better and derive deep insights on their thought process of service requirements. This CRM app goes a step further and delivers accurate prediction on your sales of services.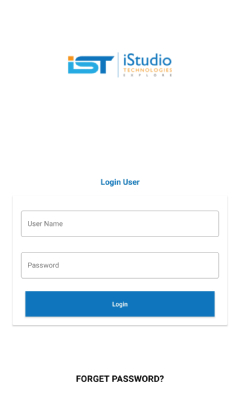 Curismed

Practice Management System- Healthcare
It's time to convert your clinical management process into the digital platform by implementing our practice management system mobile app, it eases down the routine and stereotypical clinical activities that incur the productive time of a medical expert and helps them to provide better treatment to their patients. Ranging from billing system to patient we at iStudio Technologies have automated here with stringent security.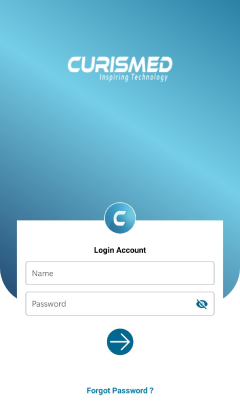 Mobile App development
trends in 2021
As an award-winning
mobile app development companies in Chennai,
we help our clients to develop future-ready mobile apps. Being a research-driven technology firm, we are actively involved in the in-depth research of emerging mobile app technologies, and we also have our POC in certain mobile app technologies. Our team is having good experience in converting an Idea into the concept, a concept into a success full mobile app. We are having experts in
Native Android app development
,
iOS app development
,
Hybrid mobile app development
and cross-platform app development. We are experts in multiple industry verticals which will help clients to develop their mobile app faster.
Are you looking out
for future-ready mobile app?
We are experts in delivering futuristic mobile app development. Let's discuss your dream project.
We can develop mobile applications based on the following emerging
mobile app technologies for all industry verticles.
Emergence of Beacons
and NFC based mobile apps
Bluetooth beacon paves a world of opportunities for the entire mobile app industry like Location-based, Automated transactions, Hyperlocal tracking, smart objects and many more. Bluetooth is always an unsung hero of a mobile phone. Bluetooth offers diversified and productive usage such as localized data, automated nano data transfer, Personalized infrastructure, and Personalized data.
By implementing sensors like temperature sensor, motion sensor, accelerometer or pressure sensor, we can build smart things. We are providing, Bluetooth beacon-based smart objects mobile app development. Soon Bluetooth beacon will be the mainstream, companies like Williot, DiscoveryIoT are developing battery-less, self-energy harvesting Bluetooth beacons, which will help to create new breeds of mobile apps which is unimaginable.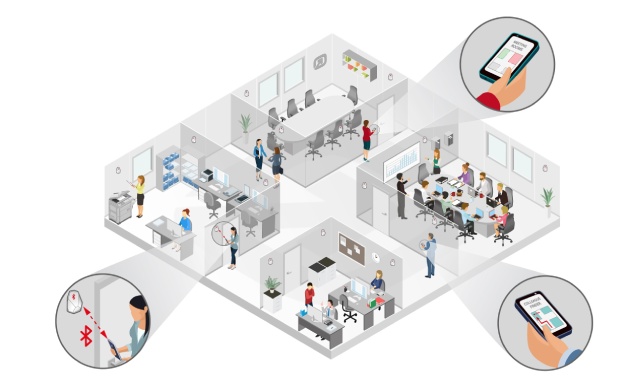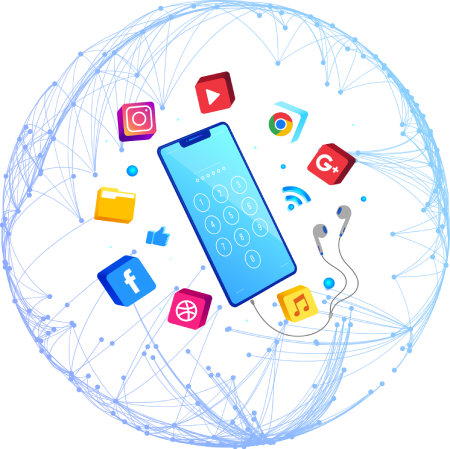 Mesh networking
apps as mainstream
Giants like Facebook and other companies failed in many attempts to provide internet to last mile peoples. Still there are 4 billion peoples those who are not having internet connection. Even 96% of the global population is using 2G network. We are helping companies to build mesh network based applications to take their applications to people those who are having very slow internet connection or those who are not have internet connection. We have experts in developing a mobile app based on mesh network using Bluetooth, WIFI-Direct and WIFI Halo. By using the mesh network, the applications can work in offline mode. WIFI Direct, WIFI Halo mesh network-based apps can be used without any urban canyon effect. Our
Mobile app development company in Chennai
, India, will provide you with mesh network-based mobile applications using Right Mesh, Hype SDK and other popular protocols. Mesh networking based application is mandatory for a smart city.
AI/ML & DL based
smart mobile applications
By 2025 70% of the mobile apps will be developed using Artificial Intelligence, Machine Learning, Deep Learning or Neural Networks. Latest smartphones are having minimum 8GB RAM, High-end processor and dedicated AI processors with graphics memory which will push AI-based mobile app development to a new level.
We are experts in developing AI/ML-based mobile apps, machine Vision Mobile App, Natural language Processing, and prediction-based mobile apps. We use tensorflow and TensorFlow lite for AI/Ml Android app development.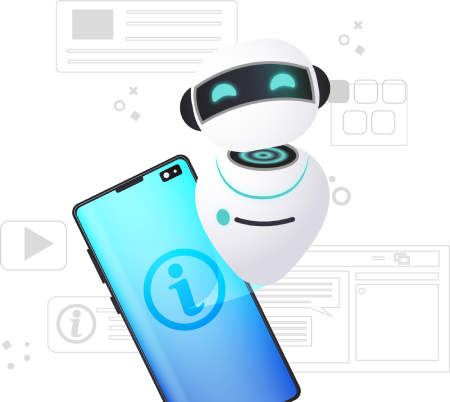 Why Mobile App is the first bet for today's
Business World?
According to today's scenario, enterprises and organizations are finding ways to attain complete digital transformation to elevate their business standards. Having a mobile app getting integrated with your business will help you in covering a huge set of target audience base effortlessly and adopting a mobile app development service from an experienced and promising player is crucial, we help you in attaining the complete digital transformation with your speculative mobile app development services.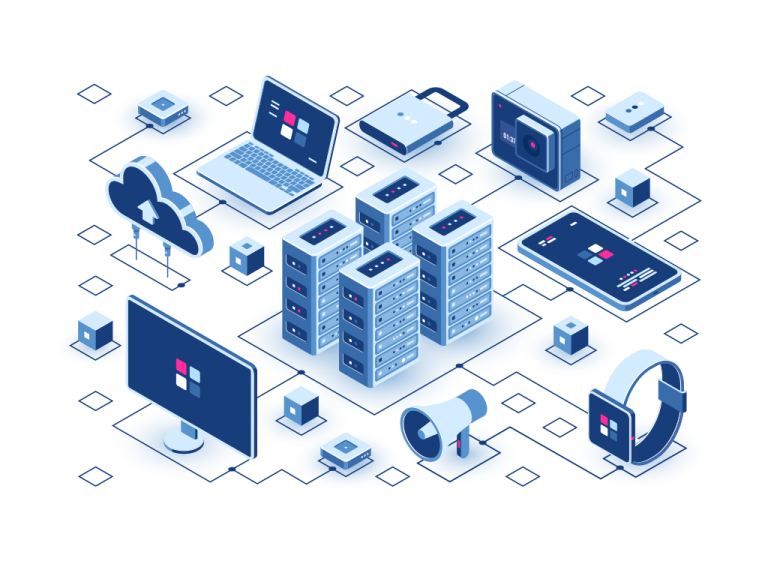 IoT App
Development Service Provider
Our enthralled IoT app development service brings in the required connection between people, process and production to deliver the desired result irrespective of the complexity faced in its development.
The connectivity between people, process, and product create an environment that elevates the standards of the end product via uplift in productivity.
Being a promising IoT App Development Company in Chennai, India, we aim at reducing the existing gap between human and machines, that would eventually boost up the business process.
Why organizations need
IoT Mobile App
Wearable App
Development Company
Wearable devices are the next big transformation in the field of mobility solutions after smartphones. Wearable devices and technologies are the real-sensation in today's technological world, and it will soon disrupt both domestic and commercial world heavily.
We are the top Wearable App Development Company in Chennai, India provides enriched solutions based on wearable devices and technologies.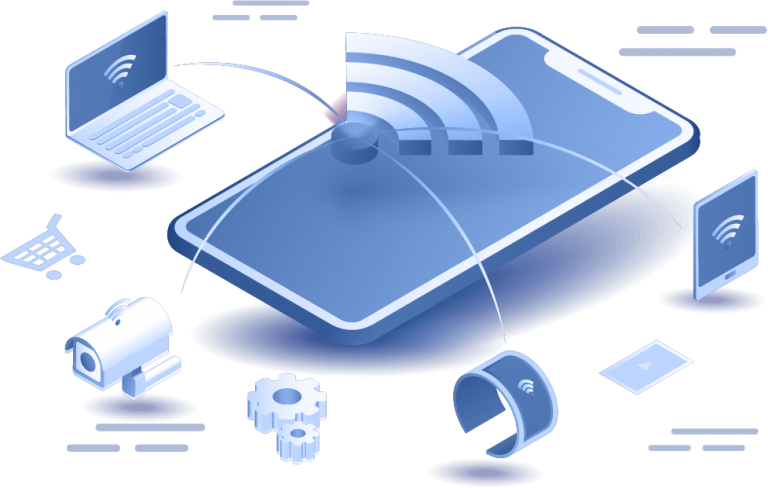 Industrial Impact of Wearable
Technology
Industry Verticals We Serve
We are an efficient and hard-working hybrid app development company based in Chennai. We will help you to develop your hybrid app by taking your digital objective into consideration. We develop apps for mobile, as well as desktop. Our precise industry knowledge and focus helps in developing cutting-edge apps. We know app development is a work of art and thereafter develop interactive and engaging apps. A hybrid app is the appropriate combination of distant components, approaches, and technologies. Our experience and expertise in mobile app development by our tech savvy development team. With the help of your Hybrid app development service, you will be able to leverage the well-known mobile platforms. Our experts will help you to make most of technology to guide your business through the path of success. Through expertise and innovation, we can assure that the apps that will be delivered are suited to your requirements.

ATTENTION TO DETAIL IN DESIGNING



STAYING AHEAD OF THE INNOVATION CURVE
ARE YOU LOOKING FOR MOBILE APP DEVELOPMENT COMPANY IN CHENNAI ?
GET THE BEST SOLUTION FOR YOUR BUSINESS