A fast and easy sports app bringing together sportspeople and coaches.
Our sports app creates an advanced platform for healthy living, revolutionizing how sports are played and organized.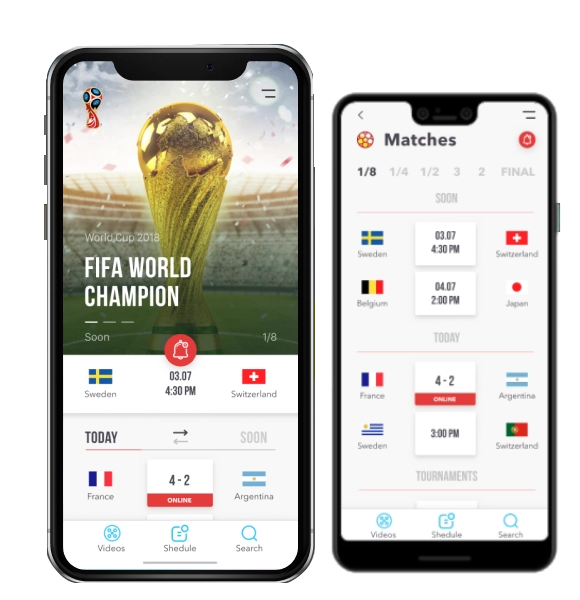 About the Sports App Development Service
Smartphones are being used widely in all spheres of life, and the sporting sector is no different. The sports app can be integrated into your favorite sport, enabling customers to book tickers, buy sports gadgets, and to locate sports coaching services. Our experienced and talented sports app developers excel in crafting user-friendly and feature-packed sports applications, which help sports enthusiasts to learn new sports easily and at their convenience.
IStudio, the best mobile app service provider in India, has a dedicated team of sports mobile app developers who can create cutting-edge solutions to meet all the aspects of the sports industry. The areas of focus include fan engagement, personal training and coaching, and sports team management. Rely on us to build a unique and advanced fantasy sports app with cutting-edge functionalities.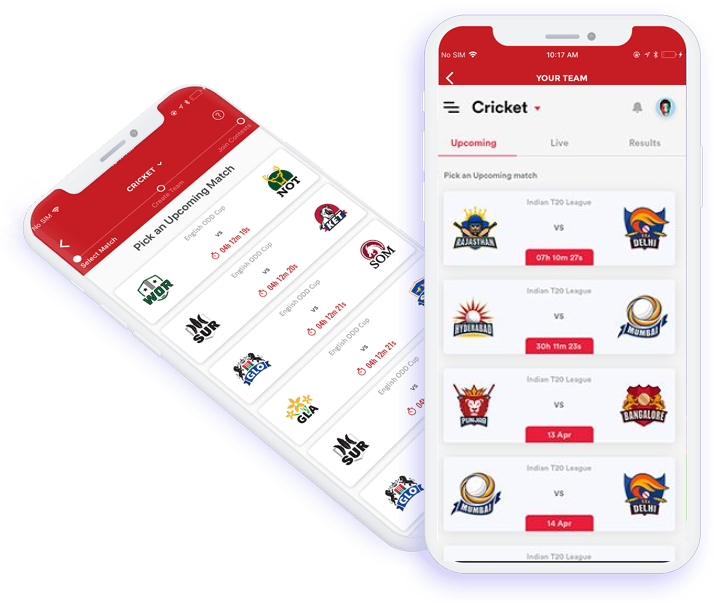 Types of Our Sports Applications
Our sports mobile app developers have advanced skills and capabilities to develop all kinds of sports applications as per customers' needs. These sports applications are suitable for both iOS and Android users, allowing them to see their favorite sporting events and real-time scores. They come in different types, which are:
Personal sports application
This app helps users to monitor their daily exercise while adhering to set targets.
Sports coaching application
Users can book coaching services while service providers can use the platform to provide online coaching.
Fitness tracker app
This app helps people to monitor their diet and workout schedule to ensure that they reach the desired level of fitness.
Fantasy sports application
An app for exclusive gaming activities.
Sports player and Event app
To view and monitor events and statistics for your favorite players. To keep track of sports activities with a pre-selected city, state, or country in the world.
Athlete app
To view and track events and scores for all athletic games within a pre-selected city or state.
Football app and Cricket App
To view and monitor developments and scores for all football games within a pre-selected city or state.To view and track events and performance for all cricket games within a pre-selected city or state.
Ticket booking app
An app for booking tickets for sports events only.
Features of Our Sports Applications

Quick and easy event booking
Users can register their details on the app using phone number, email address, or their social media profiles. Booking tickets will be easy as it will be among the top menus on the app.

Live video streaming
The fantasy sports app developers will add this feature to give users a live video streaming experience.

Calendar
Get alerts on upcoming events to allow you to plan and book tickets on time.

Real-time statistics and analytics
Get performance details for every sporting event of your interest. Real-time analytics can be sent to you during and at the end of the game.

Comprehensive Design
Get a 360-degree UI by accessing all the essential aspects of the sports app at the comfort of your home.

Improved UX
The sports mobile app developers will integrate advanced features in the application, giving users fast and reliable navigation and experience.

Social media plugins
The fantasy sports app developers will incorporate social media tools, which players, fans, and coaches can use to interact and share sports-related sentiments.

Sports news
Users will have a news panel, enabling them to keep abreast of what is happening in their region, country, and across the globe concerning sporting activities.

Push notifications
Get alerts on upcoming events and scores for your games of interest.

Seat availability
The sports app developers understand the importance of displaying accurate details of the available slots. Therefore, they will incorporate functions to ensure users can see real-time availability of seats.

Member invites
Use this platform to send links to friends and family to install the app. This approach is a quick and easy referral marketing program.

Game schedules
View the specific timing and players for a particular game of interest.
Frequently Asked Questions (FAQs)