Grocery E-Commerce
Mobile App Development
We bring in a simple yet versatile grocery app for
you to transform your business.
Automate grocery delivery, order management, tracking, and many
more features to enhance your business model.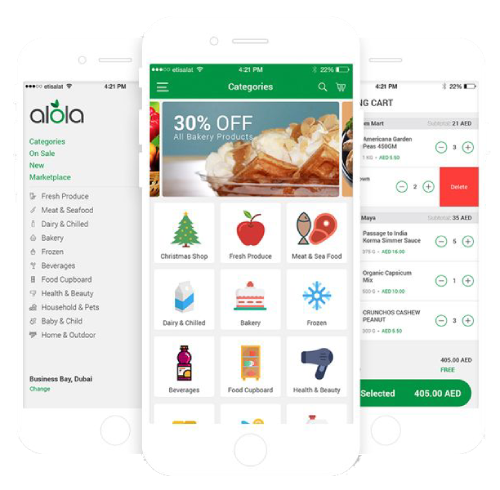 Grocery E-Commerce
Mobile App Development Service
The rise in the use of smart devices created a boom in the eCommerce sector. Now there are apps available for almost every type of business, including online grocery shopping. This product category is expected to grow exponentially over upcoming years, making it a must-have for grocery businesses. As the best mobile app development company in India, we provide you with a comprehensive, custom-made grocery delivery app. With the expertise of our capable analysts and developers, we will study your target market to integrate the most critical features, such as real-time order tracking and management.
IStudio has gained international reputation of a leading developer of grocery e-commerce mobile apps. We serve clients from India, Europe, Australia, and the US, with users seeking to tap into the trending demand for online groceries by millennials and urban households. Our grocery delivery application ensures that your business reaches the target market, including customers seeking to buy variety and interesting grocery items online.
Target Markets for
Our Grocery ECommerce Mobile App
Our grocery delivery app will serve multiple markets to simplify complex supply chains. Our grocery app developers can develop complex projects to cater to the needs of all your business requires. The target outlets include:

Single stores
The grocery delivery application will enable single grocery outlets to offer quality and reliable services to shoppers. The app allows these stores to digitize their sales platforms, leading to higher sales.

Grocery markets
We pride ourselves in the ability to deliver the best grocery mobile app, enabling your business to market and sell all types of groceries online.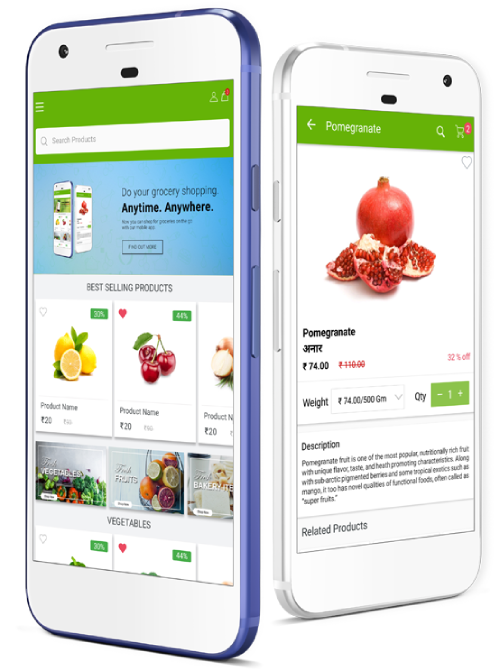 Grocery chains
We support the aggregator model, allowing one business to tie up with other grocery stores in multiple cities and states while managing demand and growth seamlessly.

Direct-to-customer services
Our grocery delivery app development team will work with farmers to enhance the delivery of farm products directly to end-users through the app.
Features of our
Solution-Oriented Grocery eCommerce Mobile App
Grocery delivery applications make life easy for users. iStudio's UI/UX designers will incorporate the best features in the app to impress and please the business owner. Here the custom-made features and solutions to expect from this grocery eCommerce mobile application:
Vendor Dashboard Features
The online grocery app developers will create a panel, where administrators of the grocery app will have rights to manage the appearance and usage of the platform. The elements of this interface include:
In addition to the basic functionalities of the grocery eCommerce mobile app, there are more advanced features which when integrated with the app can improve the business performance and user experience. These features include:
Frequently Asked Questions (FAQs)