We Are Best software Performance Testing
Service Provider in Chennai

Increase revenue in
marketing and sales

Gain more insight into
marketing and sale

Measure performance in
marketing ROI and others

Increase conversion rate
in lead generation
Performance Testing
in Chennai
Best Software Performance testing company in Chennai is performed to evaluate the speed and effectiveness of a software program, network, computer or device. It determines how a system performs in terms of responsiveness and stability under certain situation. It investigates and measures the quality attributes like speed, scalability, reliability, stability and resource usage of the system. It helps in verifying that whether the system meets the specifications claimed by manufacturer or not. Effective performance testing can quickly uncover the problem areas which need improvement. It eliminates the performance bottlenecks from the system. It ensures that software meets the required standards before it goes to market. iStudio Technologies is best software performance testing service in Chennai, the goal is to evalvate benchmark behavior of system to address performance test issue in design and architecture.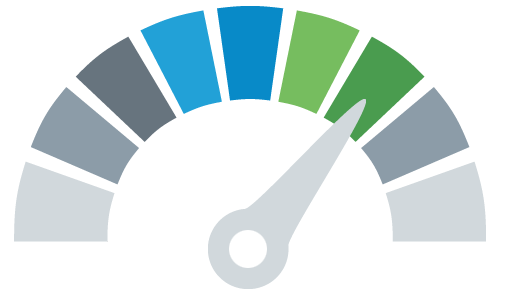 Why Do Performance Testing?
Performance testing is crucial for growth and success of business. A poor performing system or software not only leads to financial loses but also de-accelerate your business growth. If a software or system is launched without the performance testing it might have some undetected quality issues which is likely to create bad reputation and lose in the market. Here are some of the advantages of performance testing.
Types of Performance Testing Services
Based on the techniques and methodologies performance testing is classified into different categories. iStudio Technologies is best software performance testing company in Chennai is to assist our client's for efficient application and product development in afforadable cost. Major types of performance testing are as following:
Load testing is the simplest form of all the testing. It is performed to check the behaviour of the system or software with the constant increasing load unless it reaches to its threshold limit. It provides the range of specific expected load system can hold.
Stress testing is a type of testing performed to evaluate the behaviour of a system beyond its threshold limit. Its objective is to identify the breaking point of system and how efficiently it recovers back from the breaking point.
In volume testing a larger amount of data is populated in data base to process and then the system's behaviour is observed. The main aim of such testing is to monitor the application's performance under various volumes of database.
Spike testing is performed to determine the behavior of the system by suddenly and substantially increasing the load by a very large amount. The aim is to determine whether the system will sustain the dramatic change in load or its performance will suffer.
Endurance testing is also known as Soak testing. It is performed to find out if the system can sustain a continuous expected load over a long period of time. It is observed that how the responses vary during the whole period.
Scalability testing is done to evaluate the software's effectiveness and efficiency in scaling up to support the rise in user load. It is a type of non-functional test to understand that at what point the software prevent more scaling.
Best Performance Testing Tools
Best Software Performance testing service in Chennai execute application performance testing to end-user expectations to give solutions to client's in a better way among competitors. Here are few important performance testing tools which are most widely used for measuring software's performance and load capacity. They ensure maximized software performance.
How to Process Performance Testing?
For an efficient performance testing one should follow these steps of performance testing. Top software performance testing company in Chennai will perform various performance testing to ensure its quality product goes to the market place.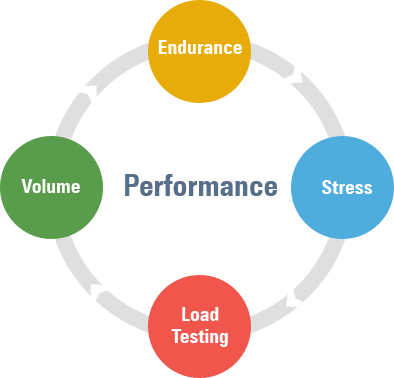 Our top software testing experts in Chennai make sure that your website pages grab visitors' attention on a constant basis. Move forward with caution, as you may fall if you wish to fly straight away. It is important to test independent entity before utilize if for business process, Software brought from vendors will provide quality of test case to product development.  iStudio Technologies is best software testing service provider in Chennai will do it for your Business growth.
AS A PLEASANT SOFTWARE TESTING COMPANIES IN CHENNAI, WE CARRY CRAFT STRIKING, ENGAGING WEBSITES AND INTERACTIVE MOBILE WEBSITES AND AT THE SIMILAR TIME DELIVER TRIUMPHANT SEO PROMOTION TO BUSINESS ASSOCIATES WHO ARE ON THE LOOKOUT FOR INNOVATIVE AND FLOURISHING ONLINE BUSINESS REPLICA.

ATTENTION TO DETAIL IN DESIGNING



STAYING AHEAD OF THE INNOVATION CURVE
ARE YOU LOOKING FOR WEB DEVELOPMENT COMPANY IN CHENNAI ?
GET THE BEST SOLUTION FOR YOUR BUSINESS