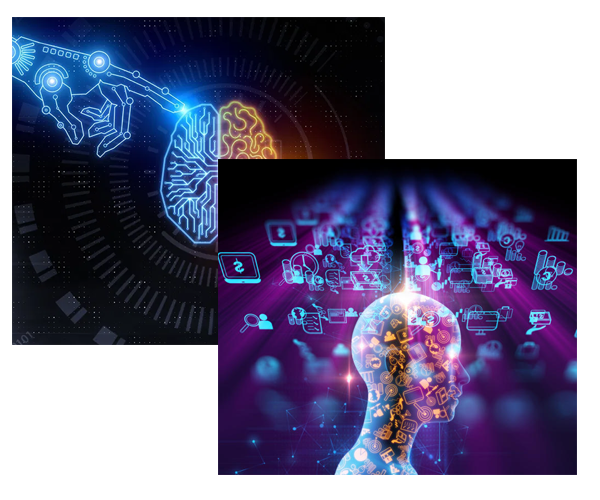 Artificial Intelligence Development Company
Looking to stay ahead in the current competitive market and transform into a vigorous and sustainable organization for the future? Being a top Artificial Intelligence Development Company, iStudio Technologies offer cost-effective and feasible solutions for your business to attain greater heights in a shorter period. Speed and innovation have been the mantra in recent years for the Industries and Organizations that have leveraged from the integration of Artificial Intelligence, Machine Learning, and Deep learning capabilities in every possible domain and have successfully achieved their business targets regardless of the COVID 19 scenario. We enable you to overcome unstable market trends and unpredictable environments by automating your business processes and functions through AI.
We join hands with our clients to seamlessly integrate robust and customized AI solutions into their business models and help to improve revenue growth. We offer comprehensive AI solutions across all the industrial verticals and various business operations, starting from the production line to customer service, based on your requirements. We, at iStudio Technologies a leading AI Company in Chennai enable you to overcome unstable market trends and unpredictable environments by automating your business processes and functions through AI
We Offer the Following Solutions

Retail
Save a lot of time and human efforts in the retail operational processes. Stay competitive in the retail industry and match up with the growing needs for technology implementation in the retail process. As the best AI solution provider in India, we help you personalize the customer experience and enhance sales growth.

Manufacturing
Ensure product quality by deploying efficient defect analysis and bring precision to your industrial operations. Leverage from AI deep learning and machine learning to conquer new age challenges in the production line and quality analysis of the manufacturing products.

Health
Get precise images to prevent diagnosis and operation errors. Monitor medicine inventory, view patient history, and reports. Give digital prescriptions, and help the patients stay connected. Gain efficient registrar and accounts management.

Education
Enable personalized learning experience and customize the learning materials based on the knowledge and mode of learning. Upgrade smart content in education and enable electronic tutoring. Create virtual learning environments.

Insurance
Reach potential customers faster and understand their needs to offer personalized digital insurance solutions. Enhance customer experience by proactively reaching them and enable faster claims and fraud detection using automation.

Logistics
Improve supply chain management with data-driven decision making and enable an in-depth view of end-to-end logistics operations for actionable improvisations. Eliminate the time, cost, and uncertainty in the SCM.

At iStudio Technologies, the top Artificial Intelligence Development Company we help the Retail industry to implement Machine Learning Models to classify over a million items from various sellers. Systems based on Machine Learning tag goods and sort them in different categories for customers who are seeking a particular type of product. Sellers can just upload the image of the products they want to sell and Machine Learning retail software with computer vision would recognize it, classify it, and even suggest a price.

Price forecasting is a prediction of the price of a product based on demand, seasonal trends, characteristics, the release date of new models of the same item, etc. Just imagine an app or service that helps your customers know beforehand how the price for a certain product will change. With Artificial Intelligence, this is possible and it is very easy to implement. A Price prediction feature could help you build customer loyalty.

Chatbot to Assist with Customer Service
chatbots provide an even higher level of customer service, improve searching, send notifications about new collections, and suggest similar products. If a customer already bought a black hoodie, a chatbot can suggest a snapback to match. It helps customers navigate through their collections.

Customer Behaviour Prediction
Artificial Intelligence platforms enable business owners to make use of behavioural economics and build an individual approach to each customer. Intelligent Incentive platform that analyses each customer's psychology and emotions to increase purchases. The algorithm processes the customer's emotional responses and behaviour during previous shopping experiences and tries to come up with optimal pricing offers for a particular visitor.

AI technology to provide customers with simple and quick voice search. Now customers can just ask for the desired item and its delivery status without typing anything.

Visual Search systems powered by Artificial Intelligence allow customers to upload images and find similar products based on colors, shapes, and patterns. It not only helps people get the same or similar clothes, but also suggests what would go well with it.
Manufacturing AI Development

Predictive maintenance of devices allows manufacturer to avoid device damage overheads. As a leading AI Solution Provider in India, we offer excellent Ml-powered predictive analytics solutions, you can predict when machinery require maintenance services. Machine Learning is one of the out most technology that can prevent unplanned downtime. AI-enabled manufacturing solutions bring automation across your manufacturing processes.

In manufacturing, however, the importance of customer service is often overlooked – which is a mistake as lost customers can mean millions of dollars in lost sales. AI solutions can analyse the behaviours of customers to identify patterns and predict future outcomes. Observing actual customers' behaviors allows companies to better answer their needs.

Artificial intelligence systems using predictive analytics can also forecast the product demand efficiently. AI tools for manufacturing collects data from various sources and based on it, they can accurately forecast the product demand.

Using historical data of product prices, and analysing pricing structure of various competitor's product prices, machine learning algorithms can forecast the price of a product. Competitive prices are always offers more profits to the companies.

Some internal defects in manufacturing equipment's cannot be found that much easily with eyes. Even experience professionals were also some time unable to detect the flaws in products. Thanks to artificial intelligence and machine learning technologies. The can detect smallest flaws in machinery. As an affordable AI Company in Chennai, we offer AI-powered inspection tools and fully automated flaw detection processes. The intelligent device flaw detection tools in manufacturing monitors the equipment performance and its quality. Microscopic faults will also be identified using AI tools in manufacturing.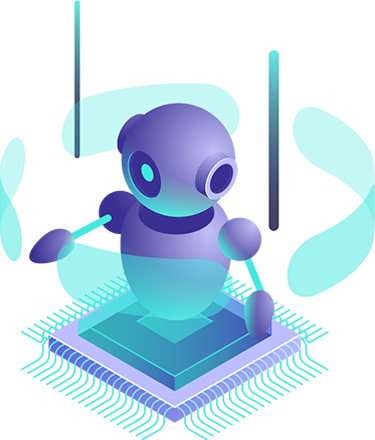 Virtual Nursing Assistants
From interacting with patients to directing patients to the most effective care setting, virtual nursing assistants could save the healthcare industry $20 billion annually. Since virtual nurses are available 24/7, they can answer questions, monitor patients and provide quick answers.

AI to diagnose patients is undoubtedly in its infancy, but there have been some exciting use cases. An AI algorithm to detect skin cancers against dermatologists, and it performed at the level of the humans. Deep-learning program by having a computer eavesdrop while human dispatchers took emergency calls. The algorithm analysed what a person says, the tone of voice and background noise and detected cardiac arrests with a 93% success rate compared to 73% for humans.

Another way AI can impact healthcare is to automate administrative tasks. It is expected that this could result in $18 billion in savings for the healthcare industry as machines can help doctors, nurses and other providers save time on tasks. Technology such as voice-to-text transcriptions could help order tests, prescribe medications and write chart notes.

Image analysis is very time consuming for human providers, but a machine-learning algorithm that can analyze 3D scans up to 1,000 times faster than what is possible today. The top AI Company in Chennai, iStudio technologies offer premium solution that ensures near real-time assessment which provides critical input for surgeons who are operating. AI image analysis could support remote areas that don't have easy access to healthcare providers and even make telemedicine more effective as patients can use their camera phones to send in pics of rashes, cuts or bruises to determine what care is necessary.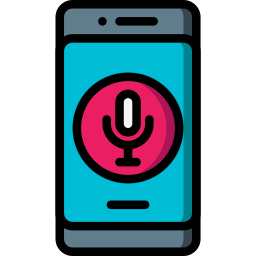 Voice assistants allow the students to converse with educational materials without the involvement of the teacher. They can be employed in home and non-educational environments for facilitating interaction with educational material or to access any extra learning assistance.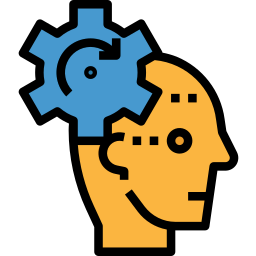 Artificial Intelligence is being employed for personalizing learning for each student. With the employment of the hyper-personalization concept which is enabled through machine learning, the AI technology is incorporated to design a customized learning profile for each individual student and to tailor-make their training materials, taking into consideration the mode of learning preferred by the student, the student's ability and experience on an individual basis.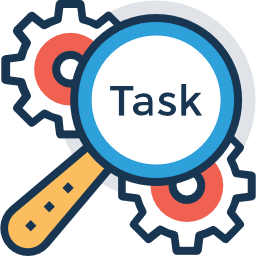 Efficient Organised Tasks
Being the best Artificial Intelligence Development Company, iStudio Technologies help you automate the expedition of administrative duties for teachers and academic institutions with advanced AI. Educators spend a lot of time on grading exams, assessing homework, and providing valuable responses to their students. But technology can be used to automate the grading tasks where multiple tests are involved. This means that professors would have more time with their students rather than spending long hours grading them. Artificial Intelligence is allowing for automation of classification and processing of paperwork.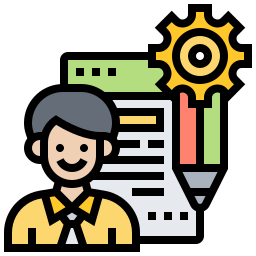 Using machine learning, the assessment process will be improved in many ways. Faster grading, adaptive testing, monitoring learning progress of students everything will be done in fraction of time with more accuracy. The education industries are reaping the benefits of AI and ML technologies. Feedback and scoring system are designed and developed using machine learning algorithms to assist students and professionals in writing.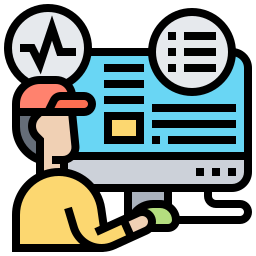 Being an innovative AI Company in Chennai we help many institutions and universities around the globe to gain from AI-powered assessment tools. These allow them to carry out tests online. They prepare the queries and exercises themselves using a pre-set question bank that the teachers design. Once the students finish their tests, they assess the results as well.What's great about these types of exams is that they are more secure than regular examinations. They offer smart settings and configurations that you can utilize when assigning tests to selected users. They allow limiting the availability and creating different groups with a selection of random questions for each of them that prevents cheating.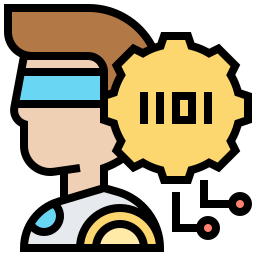 Traditionally, students have had to wait until they are in class or professors are available to resolve any questions or doubts. But, not anymore. There are various AI-powered chatbots created specifically for the education sector. They serve as round-the-clock assistants students can consult from anywhere and at any time. This allows them to get quick and relevant answers or solutions without having to wait for the next class or office hours.

Claims have historically been a drawn-out process. And when a customer is forced to file a claim due to injury or property damage, the last thing they want to do is deal with multiple points of contact. This is where AI can help. It can enable insurers to best serve their customers in their times of need. Claims processing software powered by AI can process claims, assign an agent, assess coverage levels, create follow-up tasks, and stay in contact with the customer throughout the claims process. This reduces cycle times and gets customers the help they need quickly, improving their relationships with their insurers and their insurers' reputations in the market.AI is also being used to combat a huge money pit in insurance–fraudulent claims. Intelligent systems can spot irregularities or patterns in data and alert insurers to possible fraud.

Artificial intelligence in insurance is vital for new business, as it is helping insurers provide personalized experiences to customers without any initial human interaction. Being the best AI Solution Provider in India, we give efficient solution that enable insurers to use client-generated data and AI algorithms and can offer best-fit policies to prospective customers based on their unique requirements.AI can even recommend coverage levels based on previous customer interactions or buying behaviours of customers who fit similar profiles. The burden of identifying the optimal product is no longer solely on an agent, and is instead heavily supported by massive amounts of data that could only be processed using artificial intelligence.

To stay competitive in the insurance industry, insurers have to develop new products frequently. However, that effort is all for nothing if the products don't sell, making marketing efforts vital to success. Similar to retention efforts, AI can also inform marketing efforts to target customers most effectively.AI data can be used to develop profiles for customer groups, which marketers can then use to inform and direct their strategies. AI can also monitor leads as they work their way through the sales funnel–from awareness to interest to decision to action–and then direct targeted marketing efforts to these potential customers at each stage in the process.

AI in insurance can improve all facets of policy administration, underwriting, billing, and customer relations, but it should also be used to improve the internal operations of insurers themselves.AI makes insurers more efficient. Customers can be contacted and serviced at a higher volume and higher speed, saving insurers money and creating happier customers. It can also speed up claims processing by automating decision-making processes and getting customers the money they need.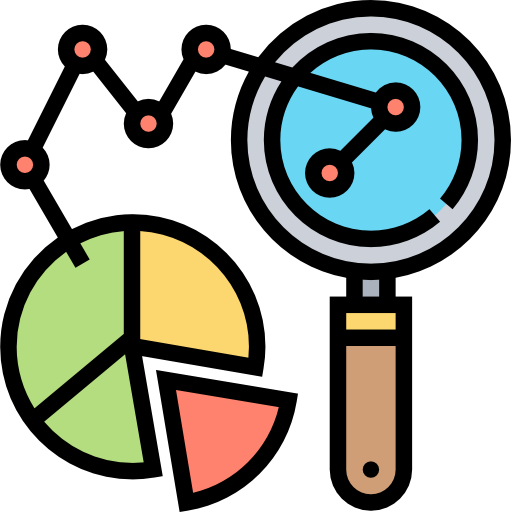 When inventory lags demand, company suffer losses. As an innovative Artificial Intelligence Development Company we provide AI solutions that will ramp up efficiencies in network planning and predictive demand, allowing merchandisers to become more proactive. By knowing what to expect, they can adjust the number of vehicles and direct them to locations where maximum demand is expected. This leads to lower operational costs.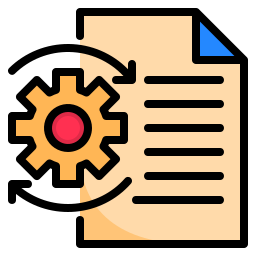 Improving Back office Operations
Artificial Intelligence in combination with Robotic Process Automation (RPA) provides the workers with an opportunity to increase their quality of work. For instance, everyday repetitive tasks can be automated. This lowers costs and improves the accuracy and timeliness of data for logistics companies.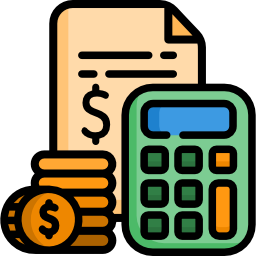 Improving delivery times and reducing costs
In the logistics business, every mile and minute matters. Companies can use a route planner based on genetic algorithms to map out optional routes for deliveries. Routes can be planned and optimized depending on traffic conditions and other factors. AI will set a new standard of efficiency across supply-chain and logistics processes. The game is changing quickly, with the top most AI Solution Provider in India which creates a new normal in how global logistics companies manage data, run operations and serve customers, in a manner that's automated, intelligent, and more efficient.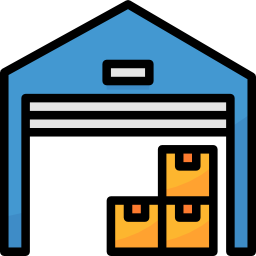 A smart warehouse is a fully automated facility wherein most work is done through automation or software. In the process, tedious tasks are simplified, and operations become more cost-effective. Many big companies have already transformed their warehouses through the use of automation.