Our healthcare BPO services provides you end-to-end digital solution with streamlined process resulting in reduced costs while ensuring maximum data security in compliance with industrial standards.
Comprehensive healthcare BPO solutions
There has been a quiet shift in the healthcare sector over the past few years, and if you've seen a doctor recently, you've seen it. Handwritten notes and paper documents, or charts, which comprise the patient's medical history are no longer in use; they have been replaced by EMR-Electronic Medical Records. Both medical records are now electronically, containing documents such as signs or physical problems, a full medical history, previous and present care, and medications, medical examinations, X-rays, MRI and other radiological scans, current and potential general health checks, anticipated outcomes, and other notes vital to a patient's health and well-being.
Since the record is now in an EMR, patient data and caregivers' reports can be accessed by several doctors or medical technicians in various cities, it can be searched for certain words or expressions, and the patient's past can be conveniently tracked over time without thumbing through a pile of paper.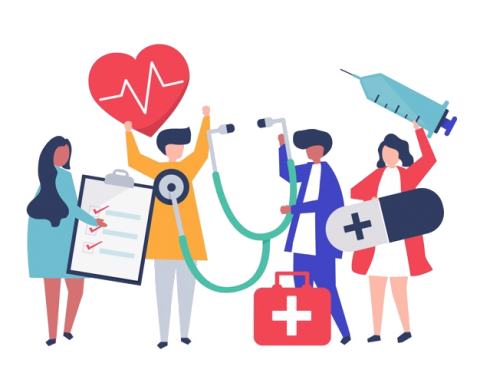 In need of 100% quick and efficient back-office services?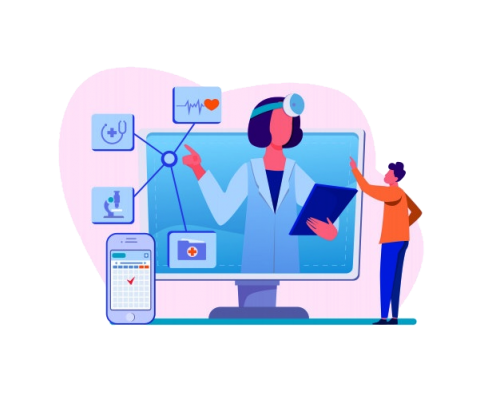 But who collects and compiles these records? If the records are on paper, who scans or translates them into a digital format?
Digitization and record management are perfect fits for a specialist Business Process Outsourcing (BPO) company that provides HIPPA Compliant Healthcare BPO Services, such as:
IStudio Technologies Your partner in complete healthcare BPO services
IStudio Technologies is here to free you and your employees up to focus on ensuring quality healthcare!
​Call us now to see what a difference we can make in your life!
Contact iStudio Technologies today for a no-cost assessment of your EMR and BPO prospects!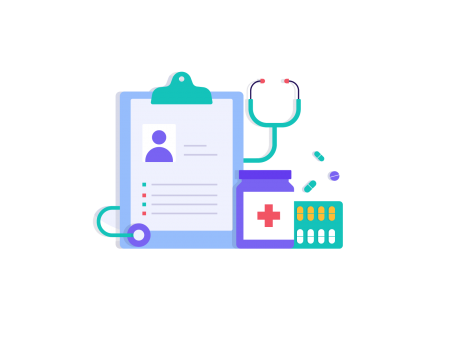 In need of 100% quick and efficient back-office services?
Why Do You Outsource The Healthcare Process to a BPO?
Professionals in the healthcare industry are typically motivated by a need to assist others. The hours are long, and the responsibilities are enormous. Getting the right preparation and being up to date on the new practices takes both time and resources. For those who have chosen it, it is a fulfilling profession. Why not outsource the non-core dimensions of healthcare delivery to a Healthcare BPO?
Any of the most difficult activities associated with EMRs can be handled by Healthcare Outsourcing:
Digitized printed paper documents
Digitized handwritten notes
Digitized patient intake forms
Digitized X-rays and MRIs
Need more information about Healthcare BPO services?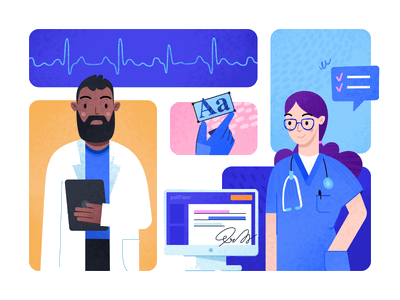 Healthcare BPO Services is the ideal solution for moving or maintaining the office's record-keeping in the modern age. It not only makes documents easy to obtain, but it also makes storing easier. Digitization makes it infinitely simpler to browse. It also solves the dilemma of reading the doctor's notoriously unreadable handwriting. While you outsource Healthcare Solutions, your company receives everything at once:
A Healthcare BPO Company That Meet Your Business Needs!
IStudio Technologies providers, with a wide range of services available and specialists in each, can have knowledge that other Healthcare BPOs cannot.

Medical Billing Services
Billing facilities and their quality are critical to the activity of every department and propel the office forward. If this role is undertaken by a team member who already has other duties, the risk of billing submission mistakes rises. Services for Medical Billing Outsourcing to a Healthcare BPO will help you save money and streamline the procedure.

Healthcare Revenue Cycle Management
From the visit to access medical care to the collection of all requests and patient fees, the cycle must be error-free in all aspects, or the cycle will break down and payment will be delayed. Using Revenue Cycle Management Outsourcing increases the likelihood of this operation going smoothly.

Medical Accounts Receivable
Your streamlined operation is maintained while you use iStudio Technologies as your Accounts Receivable Outsourcing Firm. Our specialized staff will handle your income distribution.

Medical Claims Processing Services
It is, therefore, a different tongue. However, iStudio Technologies is fluent in it. Medical Claims Processing will be completed on time and under budget.

Medical Coding Services
Again, this must be achieved by a committed member of staff. Our highly qualified coding specialists do little but code, and they work quickly and efficiently. Medical Coding Outsourcing provides for the smooth incorporation between your current hardware and applications.

Charge Entry Services
Links to detailed, coded charges must be registered and inserted into the patient's EMR for Charge Entry in Medical Billing to be valid. The experts at iStudio Technologies had an error rate of near one percent.
Looking for the best Healthcare BPO services in Chennai, India!
What's Your Healthcare BPO Solution? iStudio Technologies!
​Our Healthcare BPO Services approach provides a complete solution to the complicated maze of legislation and business requirements.
Electronic Healthcare Records and Exchanges
We have the opportunity to electronically transfer clinical information across various health care information systems by moving patient information through organizations within a country, state, or hospital system.
Information Security
Only cutting-edge protection technologies and hardware are used by iStudio Technologies. We've never seen a data leak.
HIPPA Compliance Consulting
HIPAA advisors at iStudio Technologies assist health care companies, law firms, managed care agencies, and HIPAA corporate partners in managing the regulatory minefield.
Industry Standards Practice
IStudio Technologies adheres to the highest levels of data entry, storage, archiving, and dissemination. Our error rate is less than 1 percent.
Healthcare Data Analytics
Compiling and processing gigabits of data is a critical component of medical treatment. iStudio Technologies is continually improving its technologies and business practices in order to analyze vast amounts of data and care insights.
Cost-Effective
By outsourcing all of the resources we offer, our clients save at least 40% on data processing expenses.
Lab Information Management Systems
The iStudio Technologies team will and the time and headache associated with storing, categorizing, archiving, and sharing laboratory data by using the new software from industry-leading developers.
Why choose iStudio Technologies Healthcare BPO Services?
Combining electronic medical records for a transition to a Healthcare BPO business makes sense. To make the transition to digital, healthcare providers may not need to add new employees or train existing employees. A BPO should have qualified, skilled experts to manage all aspects of the digital transformation in a timely, reliable, and safe manner.
IStudio Technologies uses the most recent technical developments to achieve world-class performance based on project expectations and regulations. This sector exemplifies our unwavering search to utter excellence. iStudio Technologies is the leading Healthcare BPO organization in the Medical Data Entry Processing market today!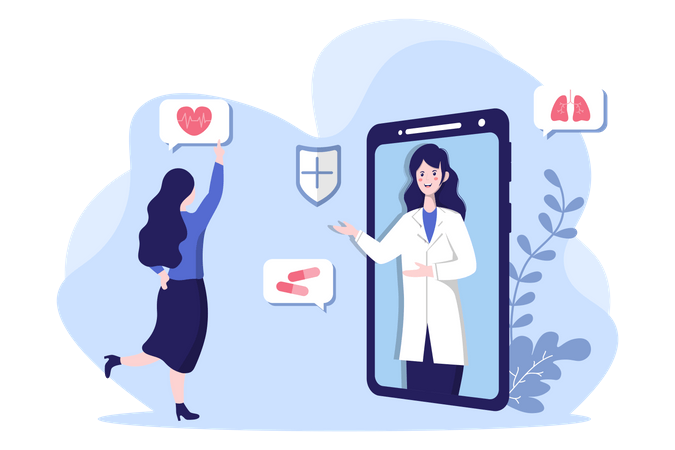 We're excited to hear your business requirements. Fill out the form below,
our team will get back to you soon.