A fast, convenient, and secure mode of paying for everyday commodities
A secure and time-saving e-Wallet app is the perfect solution for every business owner seeking a fast and reliable mode of payment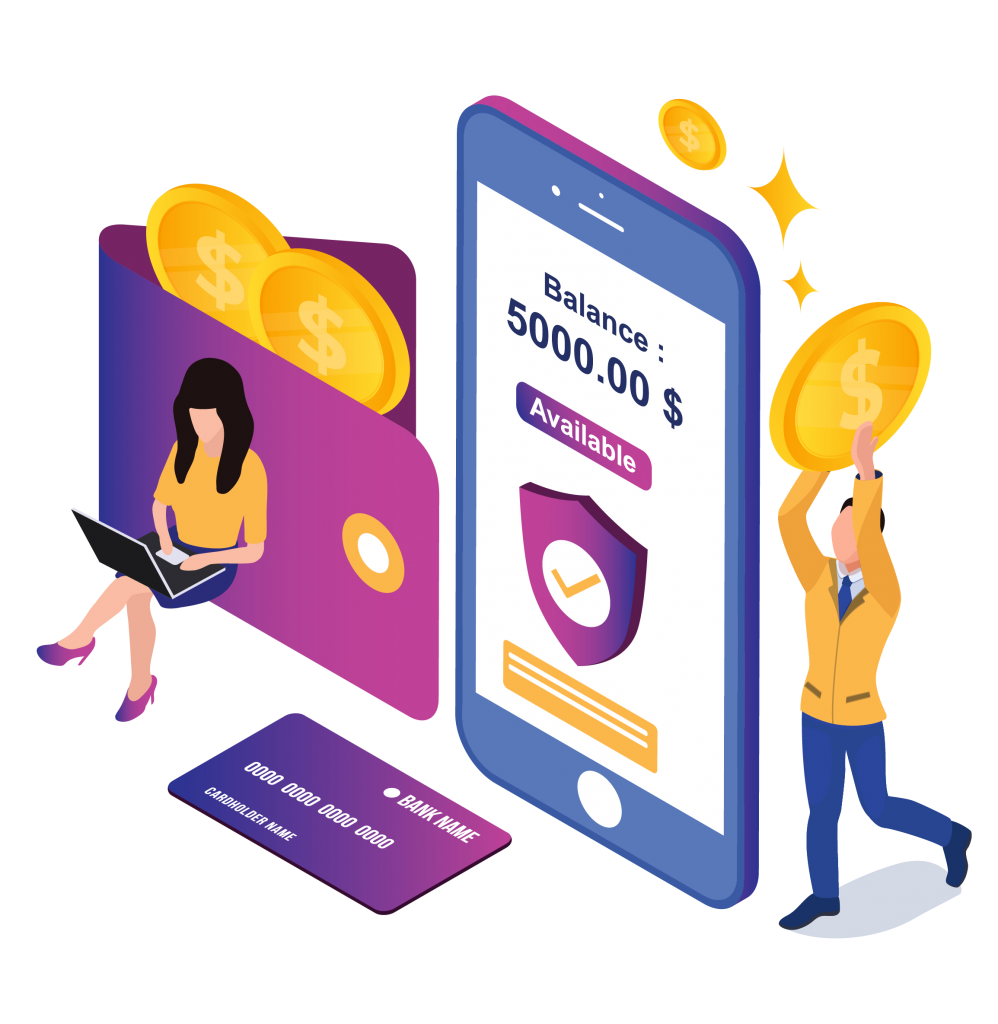 About the E-Wallet App Development Service
The rapid growth of the digital business models and the eCommerce industry has given birth to diverse methods of payment. The use of e-Wallet is peaking fast as consumers find it convenient to use this platform to pay for utility bills, shopping, and even to book tickers. According to a recent report by the Worldpay's Global Payments, the e-Wallet is reportedly ahead of all other modes of payments, with about 36% of the market share. Getting your hands on this app is the best decision to make to ensure your customers get a fast and secure platform for setting their bills.
IStudio is the best mobile app development company in India, and its experienced and skilled developers can work with your business to create a stable and reliable e-Wallet. Customers will no longer have to type their payment details every time they pay for goods. We will also install advanced security protocols to ensure every bit of the payment platform is foolproof. We possess the most talented and customer-friendly developers, who will ensure that this application meets all your business needs.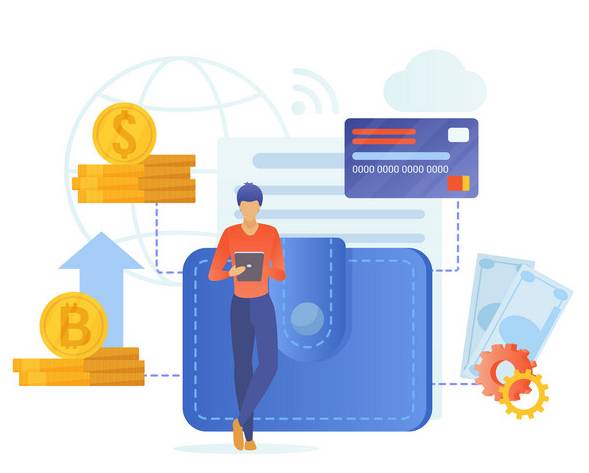 Target Industries for Our e-Wallet App
Our dedicated mobile wallet app developers have years of experience crafting advanced and user-friendly mobile payment solutions. Our goal is to ensure operational efficiency for our customers by ensuring they are paid conveniently and safely. The stability of the e-Wallet application is, therefore, our priority. Our target industries include: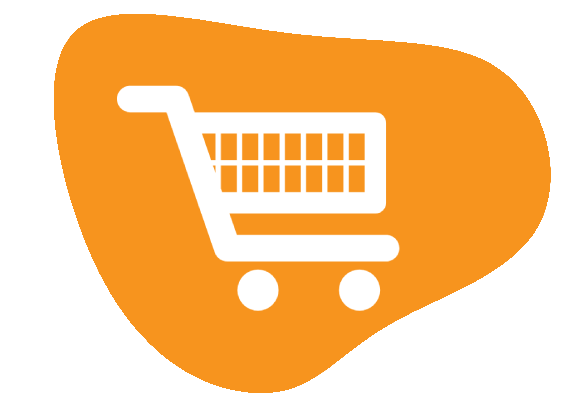 E-Commerce
ECommerce outlets need the e-Wallet for fast and easy processing of payments for commodities sold on their websites. The mobile wallet app developers will link the application with the payment panel on the clients' site, allowing app users to check out goods conveniently.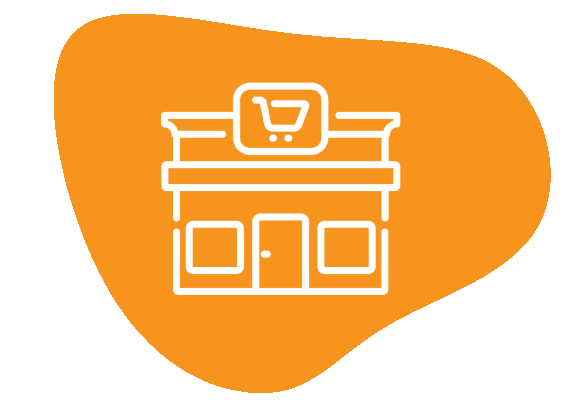 Retail
This sector deserves a technological boost as many retailers run the traditional business model. We will integrate the e-Wallet app with retailers' sites making it easy for customers to pay for goods.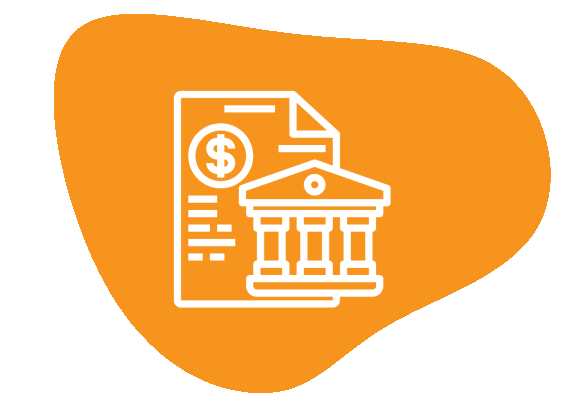 Financial institutions
The financial sector, such as banks and SACCOs, can also use the e-Wallet to improve the safety and speed of service delivery. Customers of these entities can use the app to pay bills, buy goods, and even transfer money directly from their accounts.
Features of Our e-Wallet Application
Our e-Wallet app development services give priority to the needs of the customer and the security of users. We balance between the costs of building an industry-standard application and delivering the best features to our clients. By contracting the process of creating the e-Wallet application to us, you can be assured of the following elements:

Login/register
Users can create their profiles easily and save their credentials for a fast login session in the future.

Security and proof of identity
The e-Wallet software development team will integrate secure payment processes with data security parameters and user verification. Users will also be required to upload their identity documentations or bank statements. The use of cloud-based technology can improve the security of user data.

Personal information
Users can add personal details in their profile section of the e-Wallet application, as well as be able to update it at their convenience.

Balance checks
Check the available balance in the e-Wallet before making payments.

Beneficiary details
Create and add beneficiaries for easy and quick payments in the future.

Transaction History
View previous payments made from the e-Wallet to audit the use of the application.

Top-ups
Load funds into the e-Wallet using either cash deposit at your bank or using your mobile phone. Top-ups can also be done through international transfers.

Refunding money back to the bank
The e-Wallet app developers will add this feature to allow users to send excess cash in the app back to their bank accounts to minimize overspending.

Insurance and tax payments
Pay for the insurance premium and even sales and income taxes directly from the app.

Train and flight reservations
Users can use the app book train and bus reservations by simply entering their journey details and making payments through the e-Wallet.

Peer-to-peer transfers
Move funds from one e-Wallet account to another.

Re-order
View and order for products on sale on an eCommerce site.

Shopping and bill payments
Buy goods (such as groceries, accessories, household items, mobile phones, and electronics) and settle bills for bought products using simple steps on the e-Wallet mobile application.

Data back-up
The mobile wallet app developers will integrate this feature to ensure that all data entered into the application is stored safely.

Link bank account
This feature allows users to link and delink the e-Wallet with their bank accounts for easy processing of funds into the wallet.

Referrals
The e-Wallet app development team will incorporate this element to allow users to invite their friends to install and use the app. ECommerce businesses can use this feature to promote their sales.

Push notifications
Remain updated on the activities taking place on your e-Wallet, such as when payments are made successfully, or even when they are declined.

Reminders
Businesses can use this feature to remind customers of current offers and discounts.

Ratings and Reviews
The system can prompt users to rate the service provided by the eCommerce outlet and also write a review about their experience.

24×7 support
The e-Wallet users can seek clarification or guidance at any time, around payment processes and purchases.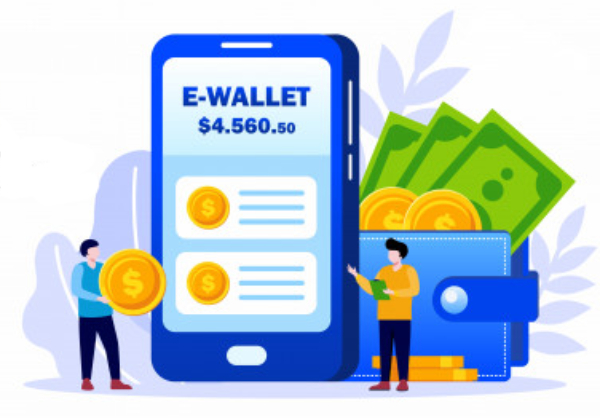 Store money
This feature allows users to save money in the e-Wallet for use when paying for goods.

E-Passbook
The e-Wallet software development personnel will work with the business owner to have this feature installed for a quick analysis of all transactions on the app.

Split bills
Users can split and share bills with others within the e-Wallet application.

Budgeting
View your available funds and expenses to manage your budget and to avoid overspending.

Bills and Receipts
The app can generate custom-made invoices or bills for items bought and clear them immediately the payment is made. A receipt is then generated and sent to the customer.

Funds transfers and cash pickup
Move and receive money quickly and easily from the bank account to the app. Users can also load cash directly from their mobile phones into the e-Wallet application.

Virtual cards
The mobile wallet app developers will install this feature to allow users to link their cards into the e-Wallet and to funds them directly from their bank accounts. The virtual cards can be used to pay for goods online.

Bonuses and loyalty programs
Redeem points and referral bonuses and use them to pay for goods.

Offers and discounts
The admin can monitor e-Wallet-customer behavior and create customized offers for improved dales.

In-app chat
This feature can be added to the e-Wallet application for easy communication between users.

Geo-location
The admin can locate users within the zone of their outlets, enabling them to make purchases seamlessly.
Frequently Asked Questions (FAQs)