Get an on-demand, interactive app for clean laundry at one tap.
Get your customers a complete guide with must-have features to ease the dreary household chore.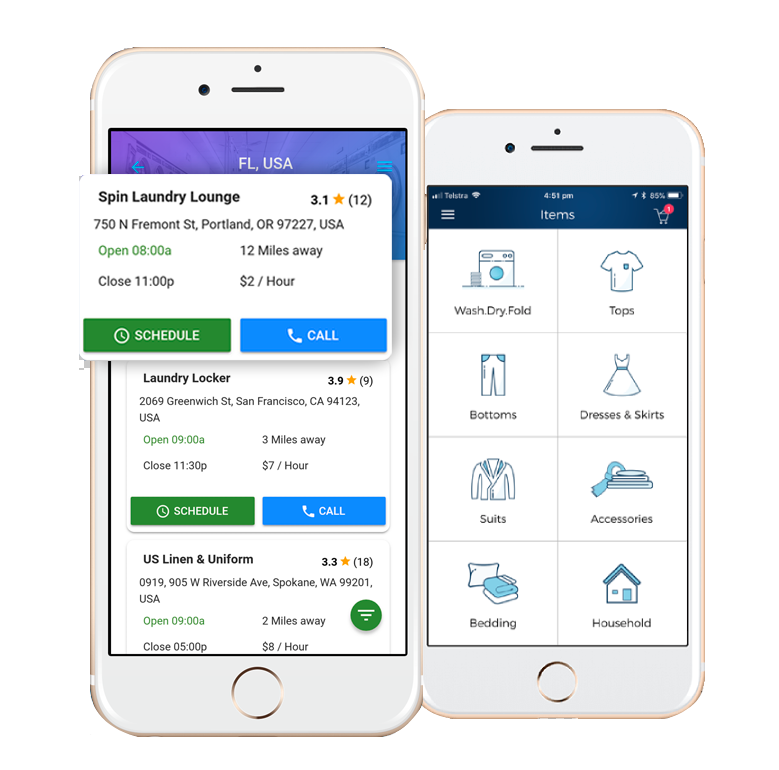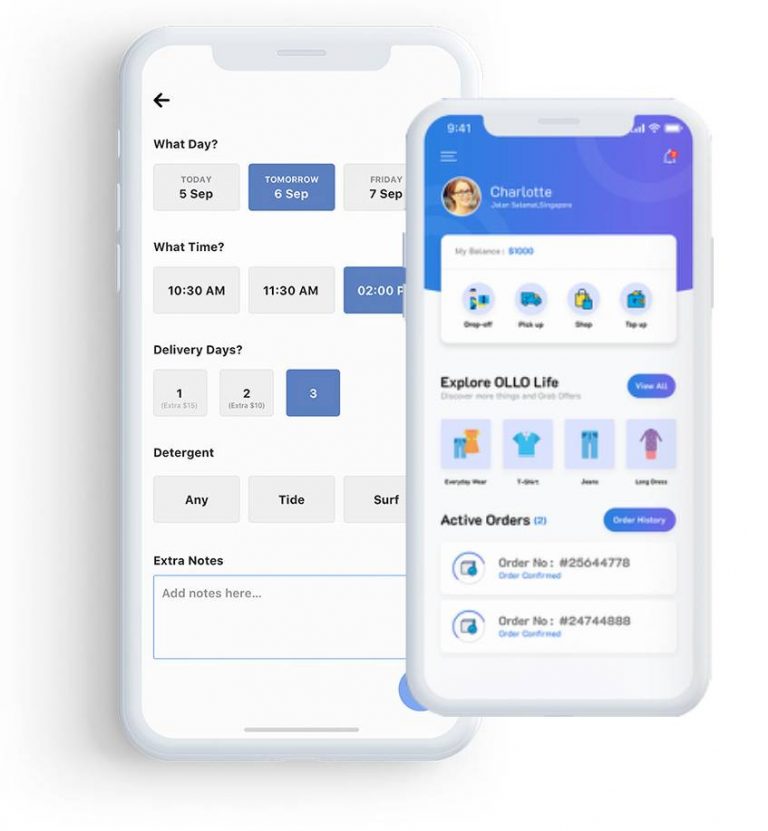 About the Laundry App Development Service
Thanks to the rise of customer-oriented mobile applications, people no longer have to spend many hours cleaning clothes for days on end. Many businesses are now using these apps to digitize cleaning operations and to create a convenient, interactive platform for customers. Create a reputable platform using our well-crafted laundry app and improve service delivery for your customers. This user-friendly application comes with rich and highly-functional features, compatible with Android and iOS smart devices.
As the best mobile app development company in Chennai, iStudio has nurtured experts, who will create a user-friendly laundry app for your business. Our talented, experienced, and passionate team of laundry app developers will take you through every step of the development process to ensure the final product meets your requirements. We promise to deliver a feature-rich, user-friendly, stable, and secure laundry service app.
Business Models Supported
by Our Laundry App Services
Your business deserves a flexible, reliable laundry application for optimal service delivery. Our qualified laundry app developers will create the app to suit all your cleaning requirements for exceptional customer experience. Our feature-packed laundry app will, therefore, fit the following business models: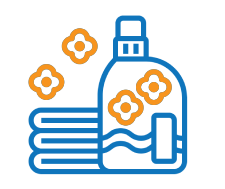 On-site laundry services
Give your customers an unforgettable laundry-cleaning experience by providing them with pick up and delivery options.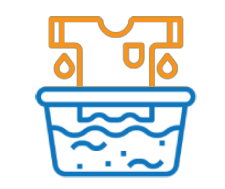 In-store laundry cleaning
Customers can drop-off their dirty laundry at laundromats for a seamless cleaning and delivery service.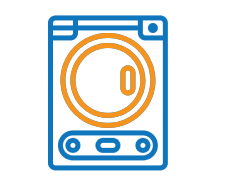 Laundry cleaning marketplace
Use nearby professionals to extend your cleaning services to your customers.
Irresistible Features of Our Laundry Application
iStudio is known for its experience in dry cleaning mobile app development. This reputation emanates from the company's exceptional developers who digitize all customer touchpoints for improved laundry management. The laundry app, therefore, comes with the following outstanding features to ease customers' experience and discomfort from piled-up dirty clothes:

Real-time tracker
Our laundry app developers will integrate the app with a tracker, allowing customers to monitor the cleaning process. They will receive alerts updating them when the laundry is receiving at your premises, when the cleaning starts, and when the clothes are ready for collection.

Cloth-type isolation
This feature will enable users to select pre-listed procedures depending on the type of clothes. It is our priority to keep customers' clothes free from being mishanded or damaged.

In-app chats
The laundry mobile app development team will incorporate a chatting tool, allowing the service provider to interact smoothly with customers. Business managers can use this feature to respond to questions and offer recommendations on cleaning procedures.

Schedule laundry collection and delivery
Keep customers happy and willing to return by sending them alerts whenever their laundry is ready for pick up, including details of the collection point. This customer-centric platform is ideal for interaction and service excellence.

Cost calculator
The laundry application will enable customers to calculate the expected cost of the cleaning service. It will have a slot to enter the number of clothes, estimated weight, cloth type, and other details.

Invoicing
The laundryman panel will come with customizable invoices with details of the services offered and the cost. The invoices can then be sent to customers via email or SMS.

Accept or reject requests
Depending on the availability of the launderers, use this feature to approve or refuse orders.

Order history
The laundry app developers will integrate this feature into the app, allowing the admins to view the historical details of requests made. Historical data helps to show past trends for planning purposes.

Payment mode
Once the calculator determines the cost of the service, customers can choose to pay using a bank debit or credit card, or via e-wallet.

Easy user interface
Our laundry app developers design excellent, user-friendly platforms, allowing users to navigate easily and quickly.

Discounts and promotions
Entice your customers by sending them timely and custom-made deals and offers. This approach works for both existing and new customers.

Service provider details
The laundry app comes with a platform where business owners can update details, such as years of experience, contacts and addresses, and service fees.

Push alerts
The laundry app developers will integrate this feature for convenient and real-time communication with customers by, for instance, informing them if their requests were received and accepted. These alerts can be sent via email or SMS.

Advanced analytics
Use this functionality to see user activities on the application, such as service requests, customer visits, and staff commissions.

Admin panel
Use this platform to receive notifications for requested services, as well as schedule employee work hours.

Customer management
To enable customers to create personal profiles, the laundry dry cleaning app development team will design a customer panel. This feature will allow customers to save their name, contacts, and location.

Referral marketing
Users can use this platform to invite family and friends to install the laundry app, after which they can earn rewards for successful referrals.

Reviews and ratings
Encourage users to give honest feedback on the app's stability and usage. The business can use the input for app improvement and upgrade, and to work on better service delivery.

Track driver
Customers can use this feature to monitor drivers, allowing them to know the status of laundry delivery.

Peak-season view
This feature will enable the admin to tell when there is a surge in demand for laundry services for better scheduling of additional launderers.

Subscriptions
The laundry app developers will incorporate this feature to enable customers to enroll for advanced features of the laundry business, such as same-day delivery. The business management can charge extra for this service.

Calendar and reminders
Schedule reminders for tasks to be performed.
Frequently Asked Questions (FAQs)