Have you ever thought about the actual back-end process running behind the creation of a website design? Do you ever come to know the thought process of website designers while framing your website? This particular part has always been on the darker side for a long time and its time to reveal the secret to those who use the service.
Being an established web design company in Chennai, India we would say that we don't follow these process as a secret, but we used to give top preference to these elements and approaches in creating a completely unique website design for our clients.
a) Prefer Interactiveness over Good look
Today everybody needs a good looking website design, but most of us fail to understand that user or the website visitor tend to prefer a website which clarifies their doubts and satisfies their needs.
They don't opt for a website with just good looks which won't provide them with any information or solution to their situation.
Being an expert web designing agency in Chennai, India we would like to provide an interactive website design that helps our clients to satisfy the need of their end user. It doesn't mean that we won't focus on the pretty aspect of website design, but our top will be on interactive web design.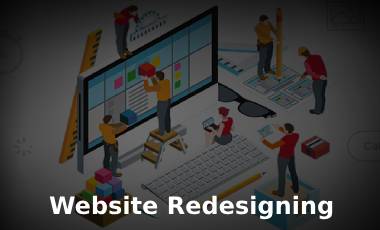 b) Opt for Redesigning Wisely
The next thing we discuss here would even surprise you, or you might get shocked, but I would suggest going through it till the end to understand the actual concept.
Redesigning your website is not advisable until you find the exact need for it, companies tend to opt out for recreating their website design if they are not making enough money.
Not making enough money or profit might raise due to several factors like implementation of scopeless content, poor development approach and misguiding marketing strategy. Hence, we as an experienced website designing company in Chennai, India would suggest you to do a complete self-analysis of your business and then decide with website redesigning.
Website designing has become easier these days post the arrival of dedicated designing and development tools like WordPress which made web design the most adaptable service for any size of companies. Hence the price fluctuation over creating website design is based on the elements we add and necessarily not from the perspective of industry type or company size.
To design your website at a fair pricing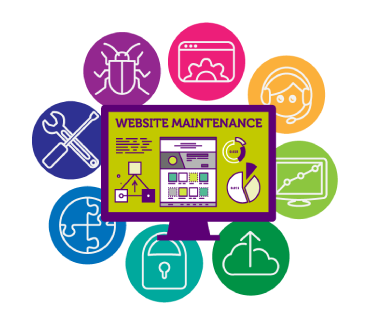 d) Don't Opt out Expensive Maintenance
Similar to website redesigning, maintenance work also don't cost you much on it unless you need to undergo some rigorous alteration.
Hosting and maintenance services have become much affordable and adaptable nowadays with emerge of promising players.
The basic level of maintenance can be self-cooked by the business firms by acquiring suitable WordPress services and moving on towards further complicated maintenance and hosting service can be done with the experts.
We are the affluent website designing agency in Chennai, India who give enough room to our clients in terms of self-maintenance by providing a certain level of access.
e) High-range of Uniqueness Kills
Yes, you heard that right, sometimes over uniqueness with website designing might leads to self-decimation. A few of the designers become extremist while designing a unique idea, which would completely lose its scope to provide the eternal service information to the target audience instead it would just stand alone as a glittering element.
Hence, uniqueness is bound to web designing standards where a high level of innovative thoughts must not exceed the basic designing principles at any point in time. Being an exquisite web design service provider in Chennai, India we bring in measured innovation into the designing process.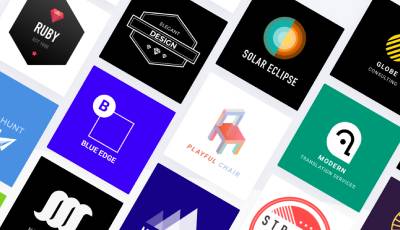 f) Focus more on branding over designing
When creating a design for a website, it is important to bring in brand identity and value instead of just focusing on adding designing elements and other stuff. Creating a brand identity is something more than creating a design where this brand identity would reflect a company's value, service, target customer focused and more aspects. Designers, on the other hand, portrays all these elements on assumptions even they have acquired concept knowledge from the client.
We hold a highly experienced team of brand specialist who would not just create website design instead would focus on conveying your values and other merits to the end user.
g) Design based on Psychology tool
Studying the psychological thought of the customer and creating an apt design is the only way to do justice for any website designing activity. Creating a website design with great looks and more content won't do any favour instead one needs to understand the customer requirement and design the page accordingly. Being a user-centric website designer, one needs to know the converting colour tone, shades and other designing elements that would impress the website visitor and make them take the decision of acquiring the service.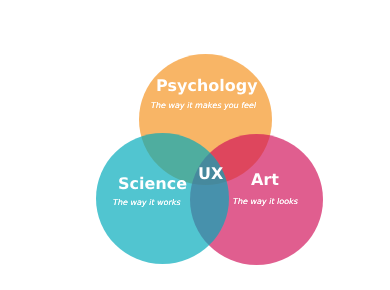 Being an affluent web design company in Chennai, India we create high-engaging designs that would make the visitors to acquire the given in services.
The more a website designer goes user-centric, the better will be the result hence it is always preferred to go for a user-centric design that would generate a huge amount of traffic as well as increase the credibility of your business.