Speed has always been an integral contributing factor for a website's success, but not considered as the official ranking factor, especially when it comes to mobile websites.
The role of website speed is impeccable in success since 2009, and this particular element has got justified and crowned as the official factor just a few months back.
Google console or earlier known as Google webmaster tool has made a notable update in its dashboard that helps website holders to know about their site's speed and also analyze the contributing factors that improve or deprives its growth and reach.
Being a speculative SEO company in Chennai, India, we offer web pages loading at high speed and provides immediate information to the visitors.
What is Google Search Console?
Google search console was a free tool provided by Google to the world of web developers to install and analyze the performance of their website.
To clearly shows the user the way Google's crawling, indexing and ranking factor works.
Google search console provides a detailed insight on various contributing elements of a website, by stating their perks and flaws, and also the right strategy to fix the issues.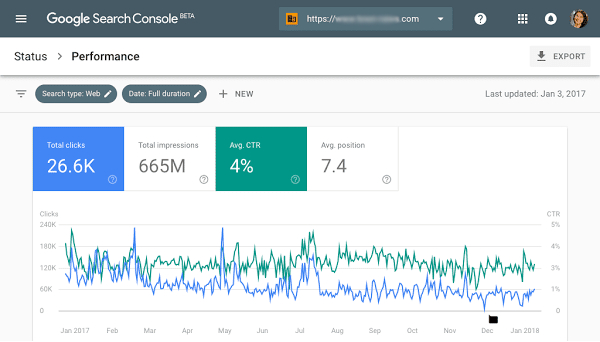 Being a futurisitc SEO agency in Chennai, India, we are highly aware of the Google Console's speed update and helps you by providing assistance in availing the best website.
Why do we use the Google Search Console?
The Google Search Console is used for three primary purpose:
Why Page Speed is Important for your Business?
Despite the depth in the information, a page needs to get loaded faster to serve the essential need of the one who surfs out the internet. Even though your title tag is catchy, and stays relevant with the search term of the user, still your page needs to get loaded within 3 seconds of click, irrespective of the images and videos it holds. A fast loading webpage would enhance the user experience.
A website with a sloth speed doesn't just affect your targeted user experience on the internet, instead, it eventually leads to loss of quality leads and depreciation in sales. Hence a slow loading website will also affect your incoming quality leads and high sales.
We are the top SEO service provider in Chennai, India, who delivers a website that generates assured sales and high-end user experience.
Google doesn't encourage a slow loading website, hence it gives less importance to them, and moves backwards in the ranking. A website with backward Google position won't get quality leads and more business.
Online Character Decimation
A slow-loading website gets immediate treatment of its poor performance by acquiring lower rankings as a short-term punishment, but in long-term things get much worse, and the character of your website gets assassinated through word-of-mouth.
Competitor's are Way Ahead
Your competitor's websites are performing much better, and they are loading fast as well. Comparison with the competitor can be one good reason that knocks you down and realize the importance of the condition prevails around the website's speed.
Our SEO services in Chennai, India, helps you to nourish yourself as a healthy competitor in the industry.
How to use Google Search Console?

Being a genuine tool of Google, Google Search Console is meant to track any property say it is a website or mobile app, and hence it needs to get loaded with the property which needs to be tracked its performance. Add the concerned link of the property to the Google Search Console and provide it with a name, this is how Google Search Console loads property.
Now you need to verify your website, Google usually suggests HTML verification option, but it also provides three more options like: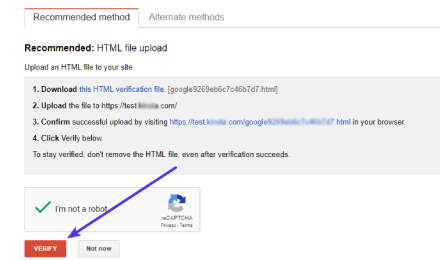 Step3: Connecting Search Console to Google Analytics
Post the verification process has been successfully carried out, it now needs to get connected with Google Analytics, to carry out deep-rooted analysis on the data and generate a highly insightful report.
Step4: Adding Sitemap to Google Search Console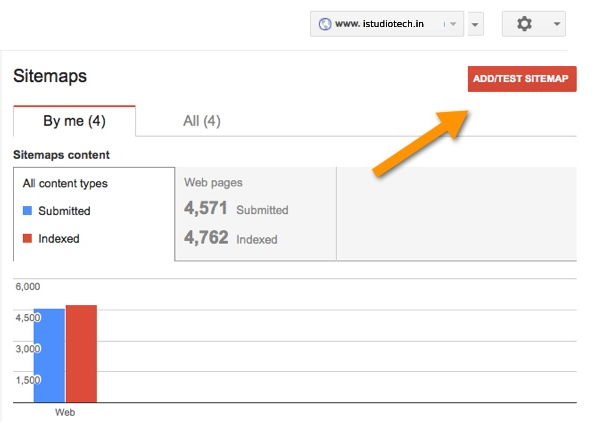 The striking benefit of Google Search Console is that it provides a detailed report on Google Search Engine Crawling and Indexing Factor. To make sure you get a proper report on your crawling and indexing factor, you need to have a well-structured sitemap for your website there are various tools available to create a sitemap, but most of them would prefer to have it on XML. If you have a non-Wordpress website, you can opt-out for XMLSitemaps.com, else, WordPress website holders can achieve things easy with Yoast SEO.
Being the best SEO company in Chennai, India, we are highly aware of the functioning of Google Search Console and implement the proper methodology for our client's beneficiary.
You need to follow the below mentioned approach in implementing sitemap for WordPress website:
The final move is to submit your URL to Google and let it go with the crawling process. Google Search Console gives you an alternative method for submitting your website called "Fetch as Google", and this is how it works: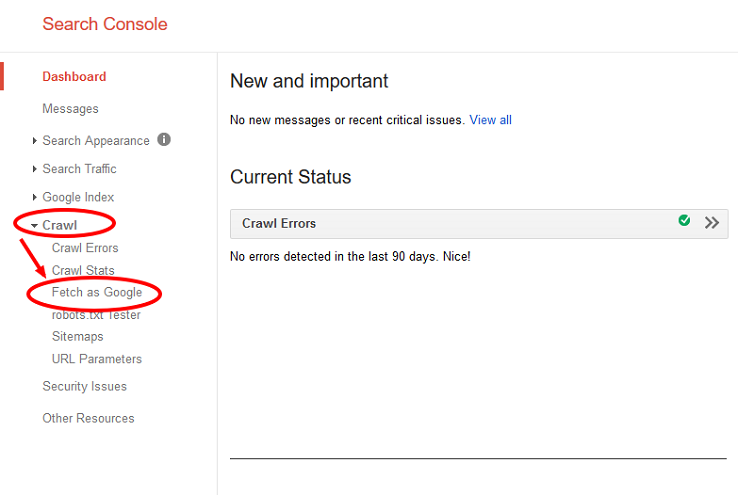 About: Google Search Console Speed Report
The freshly updated speed report of Google Search Console found under the Enhancement tab that comes out with a detailed overview of the speed report of the entire website to the concerned user.
Further stepping deep into the report, you can even find a separate analysis for mobile and desktop, and it even shows the categories of web pages loading at three different speeds (slow, medium and fast) both in mobile and desktop.
By dividing the speed report, you can now easily analyse the issues and sort it out in minimal time.
Moreover, the new speed test report helps a website analyzer to know the existing flaws and fix the same.
We are a highly experienced team of SEO experts in Chennai, India, who keep updating with the trends happening around Google and deliver sheer beneficiary to client.
How To Create A Mobile Seo Strategy According To Google Console Speed Update?
a) Implement AMP (Accelerated Mobile Page)
The initial step towards creating a precise SEO mobile strategy based on Google Speed Update would be opting out the option of Accelerated Mobile Pages (AMP).
AMPs are tailor-made features for a mobile website powered by light-weight HTML codes which makes it run faster AMPs found to decrease the loading speed of a mobile website from 85% to 15% which yields several benefits.
The initial step towards creating a precise SEO mobile strategy based on Google Speed Update would be opting out the option of Accelerated Mobile Pages (AMP).
AMPs are tailor-made features for a mobile website powered by light-weight HTML codes which makes it run faster AMPs found to decrease the loading speed of a mobile website from 85% to 15% which yields several benefits.
In iStudio Technologies, we deploy the entire benefit of AMP to streamline the entire process of SEO services to reduce the speed related issues.
b) Analyse User Search Behaviour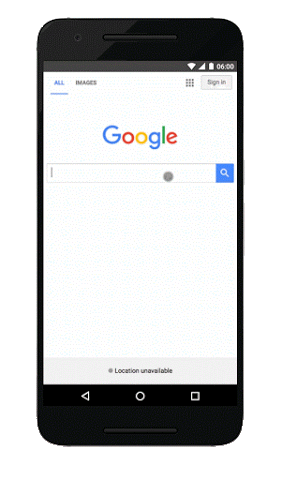 The end-users approach mobile search differently when compared to their desktop search, it is found from the research report that web searchers would go for short-tail keywords usage while handling a mobile device when compared to the desktop where they most often use long-tail keywords.
Another important factor considered is the targeted area involves in the web search, according to mobile internet usage research people go for 40% of local search, and that's the reason behind using short-tail keywords.
Let me explain this with an example if you are using an on-demand service-based mobile app say something like Zomato to order food, and you have planned to eat "mushroom biryani", so your search would probably be like "Mushroom Briyani near me" that generate the best restaurants offering quality food that you want with pricing flexibility.
We provide outstanding SEO services in Chennai, India, by creating fast loading mobile responsive web pages.
c) Implementing Google Search Console
Your website might have mobile usability and crawling issues, but it will be difficult for you to find it out manually hence the need for Google Search Console becomes important here, Search Console can find and help you fix any issues related to mobile usability and crawling errors. It generates a detailed report that showcases all its perks and flaws, which helps in the improved performance of your mobile website.
How Google Search Console Speed Update will Impact Google Ads?
If you think that the website speed is not important, and you would generate revenue just by posting relevant ads at the right time, then you are wrong. The amount you spend towards a click based on a keyword highly varies, and it might even reach several thousand for certain high demand keywords. One need to choose relevant keywords must have suitable URL that synchronizes with the keywords used in paid ads and a web structure as well which includes proper content and navigable website flow. The entire amount spent over the Google Ads on target keywords would get wasted if its relevant link loads slowly.  
Here you need to follow certain practices to make your Google Ads spending valid and deliver seamless user experience with your website:
We are the leading SEO company in Chennai, India, who provides fast loading website that doesn't keep your potential leads at wait and delivers them a fantabulous experience.