Mobile apps and mobility solutions have already become a very well established elements of technology innovation and have highly disrupted both the business and domestic space in a deep-rooted way.
The mobile app collectively as a technological transformator has paved the way for creation of IoT concept taking the entire process of approaching things using technology to a highly elevated space and provide more unique and accurate solutions in the business world.
Hence IoT App Development services will become the mainstream and rule the technology world from 2020.
According to Gartner's prediction there will be aorund 20 billion connected devices by 2020 and these connected devices will generate a business valued for USD 300 billion.
We are the best IoT app development company in Chennai, India who helps enterprises to create intrutive applications using connected devices.
So without wasting much time, lets get started with IoT mobile apps that will become the mandatory ones in 2020.
Smart home devices are swiftly expanding their territories in terms of adaptability, and believe me, they will become a day to day usable one in the mere future.
Similar to smartphones, smart home devices will become part and parcel of our life in no time with its undisputed deployment benefits ranges from intelligent home device management to securing the lonely elders internally and externally by binding itself with all your moves.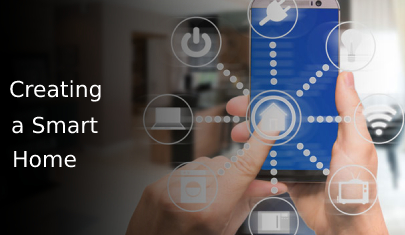 Apart from providing a completely enhanced home automation service, this device implantation would cut down your electric bills at a high level.
Avail our speculative IoT app development services in Chennai, India, to intelligently manage your home, assure safety and optimize over excessive electrical billing.
Edge Computing Outbeats Cloud Computing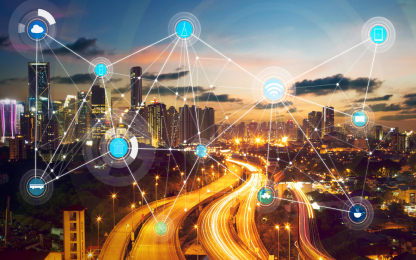 Cloud computing used to perform the entire data handling activities that include data capturing, data processing and analyzing processes so far for the connected devices and now its time for edge computing to take charge to enhance the productivity of IoT devices.
Say for example an automated car is running using IoT devices and it every time retrieves and fetches data at a gap of 100 milliseconds, this duration is enough to cause an accident, and the way a connected car operates must be completely similar to human usage of cars.
By considering this important aspect, the support to IoT device implementation transferred from cloud computing to edge computing.
Being an advanced technology adapter, we at iStudio Technologies provide enriched IoT app development services in Chennai, India that compose edge computing techniques.
Healthcare is found to be in the leading phase of getting disrupted by IoT in the upcoming years, and all the industrial analysis and experts statistics data reveals the same.
A lot of remote health monitoring devices have already arisen, and it will get further increased in the upcoming days.
Ranging from remote health monitoring to connected hospitals and diagnosing chronic diseases via remote accessibility the application of IoT in the healthcare industry keeps multiplying, we are the leading IoT app development company in Chennai, India, who provides the best IoT solutions for the healthcare industry that enhances their productivity.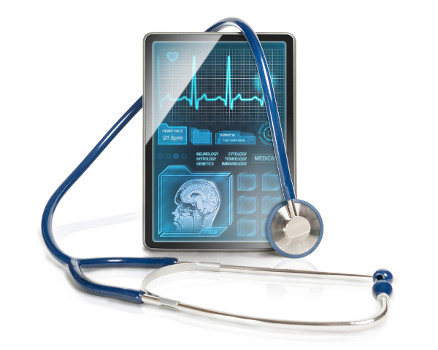 Survey report of Frost and Sullivan estimates that the market value of IoMT (Internet of Medical Things) industry would reach USD 72,000 by 2021 at a CAGR of 26.2%.
The security of connected devices always been a matter of concern all these days and now its time to put an end to the setback. Upcoming years will find more reliable and secured IoT devices that eliminate data breach and assure safe and free operability.
Being a promising team of IoT developers in Chennai, India, we offer completely secured IoT devices that restrict any kind of high range attacks.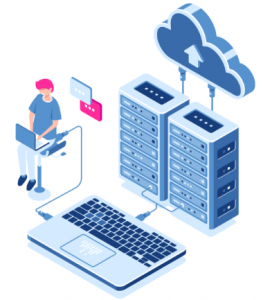 With more number of IoT devices gets connected there is an obvious possibility of data getting generated more in numbers hence it becomes more complicated to manage them with the normal computer processing, the industry needs something special like Big data analytics and Artificial Intelligence to manage all the operating data and process them to avail useful information for taking valuable decisions.
Being a technology-enabled company, we offer advanced AI and big data solutions in Chennai, India, to our renowned clients that helps them in attaining the real digital transformation and get maximum benefits.
According to today's industrial scenario, businesses are swiftly marching towards decentralization and IoT is found to be the best supportive player once the decentralization concept of blockchain gets completely implemented in industrial practices. The sheer need for IoT becomes mandatory as decentralized applications start to operate and produce millions and millions of data.
We are the best choice for organizations who try to disrupt new technologies like IoT app development in Chennai, India, and attain early breakthrough in business.
The combination of AI and IoT brought up to the right proportion will result in enhanced data anlaytics. AI is a technology that easily derives thoughtful trends, and IoT ensures data security on the other hand. Both AI and IoT combined will contribute towards improved data analytics that helps any organization's management to take sound and perfect decisions.
Indian Government have already announced the complete list of smart cities that are about to get established, and its allied projects are taking place simultaneously. To make things simple regarding the concept of smart cities is defined as the extended version of smart homes. Say for an example, in case of smart homes the fans and lights get turned off when you exit a particular room the same case happens when you are about to drive your car where the car itself manages the route, traffic and other congestion by taking you safely to the destination.
We are the best IoT app development company in Chennai, India, who have futuristic technology solutions and resources in our kitty that highly contribute towards smart city.
When I utter the word personalized retail marketing or shopping experience, most of you would have got an alarm about beacon devices. If you are unaware of the beacon, here you can find its simple explanation.
Say you are visiting a big retail outlet and searching for a new arrival, the beacon device will instantly send you the notification of items positioned in the shop category wise and displays their availability by getting connected with your smartphone. The same concept gets implied for the existing customers who get instant notifications regarding offers and other new product details when they reach the particular outlet vicinity.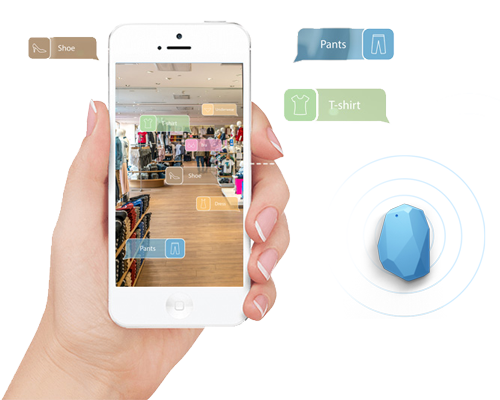 We provide a great supprotive hand to retailers out there with our speculative beacon teachnology services in Chennai, India that brings in personalized shopping experience to every single customer.
I have to say that IoT is a boon to the manufacturing industry due to the adoption of predictive maintenance concept. By joining hands with AI technology, IoT can now provide the complete pack of predictive maintenance to the manufacturing plants where the machines and equipment get well treated at the right time, this implementation avoids irrelevant maintenance schedule and increases production uptime.
We provide proficient plant manintenance services in Chennai, India, that takes good care of big machines and supplementary equipments at the time of need and ensures equilibrium in stock inflow, reduced machine downtime and improved production ability.
Huge changes in technology and especially with IoT and surrounded with other supprotive disruptions like AI, edge computing are about to come and these above-mentioned trends are the base for them.