The anticipated expansion in this industry may be due to the following consumer trends and advantages that are driving the evolution of online marketplaces. The world around us is continually evolving, and technology is a big part of it.
We would not have thought a few decades ago that we would become so dependent on technology, even for our most fundamental day-to-day operations. It has become an essential part of our life, and we cannot imagine living without it. The goal of technology has always been to help people by making our lives easier and more convenient, therefore enhancing our overall quality of life.
How Much Has Consumer Spent on Online Grocery?
Convenience has grown as a result of digitalization. For example, it is more practical to purchase products with a single click/tap and have them delivered to one's home than picking them up at a store. This has increased the number of consumers seeking the advantages of internet commerce.
Nonetheless, COVID-19 has a significant influence on changing customer behavior. It altered how we socialize, our interests, how we work, and even how we use our free time. This epidemic has sped up growth in the consumer internet industry, which is now anticipated to rise fourfold between 2020 and 2025. It also changed customers' purchasing and fresh food priorities. Before the epidemic, convenience meant saving time and effort, but now the emphasis is on stress-free availability rather than saving time.
Are you looking for an eCommerce development company in Chennai?
E-commerce's potential has long been acknowledged.
According to a statistic, online merchants made about $4 billion during the holiday season in 2019, accounting for around 14% of yearly e-commerce, while grocery accounted for only 3% throughout the season. However, the epidemic increased the need for online grocery shopping. In 2020, the Indian online grocery sector alone will be worth more than US$ 2.9 billion. This series of events prompted many consumer trends and opportunities in this segment, making the online grocery market one of the greatest and most profitable potential for companies wishing to establish a new business or extend their present service offerings.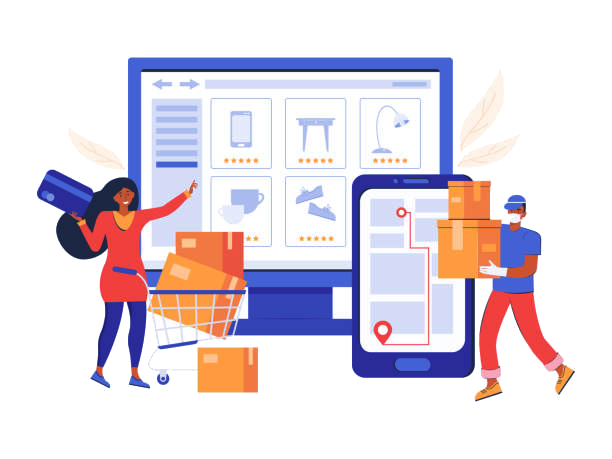 Even during the pandemic, the majority of respondents stated they purchased dry food goods online, food and consumables, personal hygiene goods, and domestic cleaning supplies were the most frequently purchased items.
What Drives the Evolution of Online Marketplace?
The anticipated expansion in this industry may be ascribed to the following consumer trends and benefits that are driving the evolution of online marketplaces:
Consumer shopping habits have been the most important determining factor in the expansion of online grocery in the e-commerce environment. Consumers are increasingly likely to buy online from the comfort of their own homes, with the bonus of having their items delivered to them. Furthermore, the pandemic's worry and terror caused customers to become more worried about their safety and the sanitation of the food they consume. They turned to trusted brands for safer delivery via sanitary techniques, and their trusted brands replied with solutions such as contact-less delivery, sealed food, safe handling and packing, and so on.
For the best e-commerce website
Busy schedules and busy lifestyles call for more convenient solutions. This is where internet shopping comes into play, providing convenient purchases from anywhere and at any time. If, on the other hand, items of daily use are not available in a consumer's immediate vicinity, this creates another scenario for the convenience of home-delivery with the specific delivery time to confirm the customer's availability at the time of delivery, which improves a consumer's experience. During the epidemic, consumers were also inspired to purchase groceries online because of the convenience element.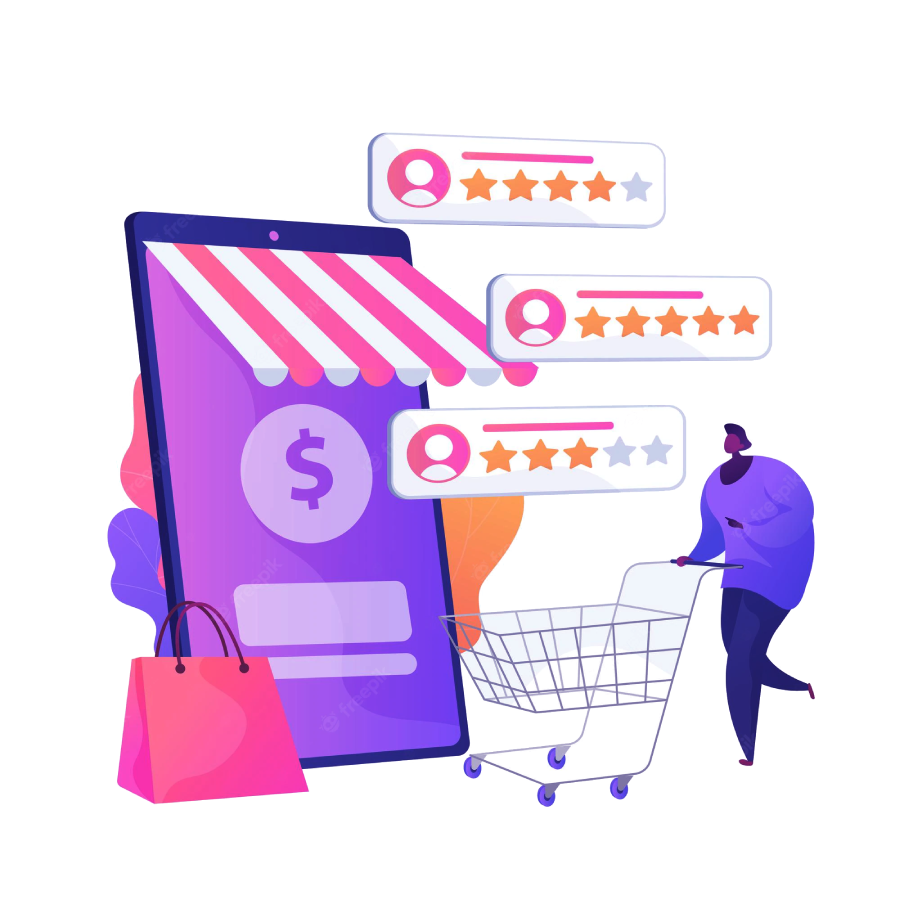 Competition and Infiltration
Because of the nature of internet commerce, there is rivalry from offline firms attempting to enter this industry. Many large firms and well-known names in the offline shop industry are already expanding their operations from traditional supermarkets to online trade platforms. This indicates that the internet retail business has a large number of prospects.
Low-cost internet providers have hampered internet availability while substantially lowering the cost of its use. This behavior has increased reliance on the Internet for even fundamental day-to-day tasks, resulting in an expansion in the number of e-commerce marketplaces. As a result, internet enterprises will have a broader client base.
Are you looking for an eCommerce development company in Chennai?
A traditional offline business needed a wide range of elements for the establishment, such as a suitable location, rent, construction, employee salaries, maintenance, and so on. The majority of these expenses are not incurred while launching an internet business.
An offline grocery shop requires a physical location, restricting the area of service to a certain place; however, an internet-store does not have these constraints. However, to expand the reach, a solid supply chain is required.
These are some of the significant trends that are leading to the potential expansion of online grocery. One of the other perks is that these marketplaces are open 24 hours a day, seven days a week, and provide a myriad of services that are suitable for whatever sort of lifestyle a client may lead. These distinguishing characteristics and characteristics boost the growing potential of online-based grocery marketplaces. The rivalry in this area is in its early stages, leaving a large market potential to be exploited and used.
Contact us today to learn about how to customize your company to the evolving market environment.
Are you looking for an eCommerce development company in Chennai?