Multichannel eCommerce is undoubtedly the future of retail, especially as social purchasing thrives. Customers nowadays like to purchase in more places than ever before. As a result, brands must appear in their feeds across all touchpoints.
However, many businesses frequently confront difficulties while selling their items through several platforms. This might apply to the administration of items from various categories and on various IT platforms. Without a centralized system, order and inventory management may become cumbersome, diminishing business productivity, increasing the likelihood of error, delaying order delivery, and eventually pushing consumers away from the competition.
A multichannel eCommerce management system might be a game changer in this situation. Continue reading to learn about our eCommerce management software development skills and how you can use them to increase sales and satisfy consumers.
Why is a Multichannel eCommerce Management System Required?
For starters, it enables shops to give customers a unified experience. This is all while keeping track of inventory, sales, support issues, and customer contacts. Furthermore, using technologies created expressly for multisource sellers saves time, money, and human expenditures.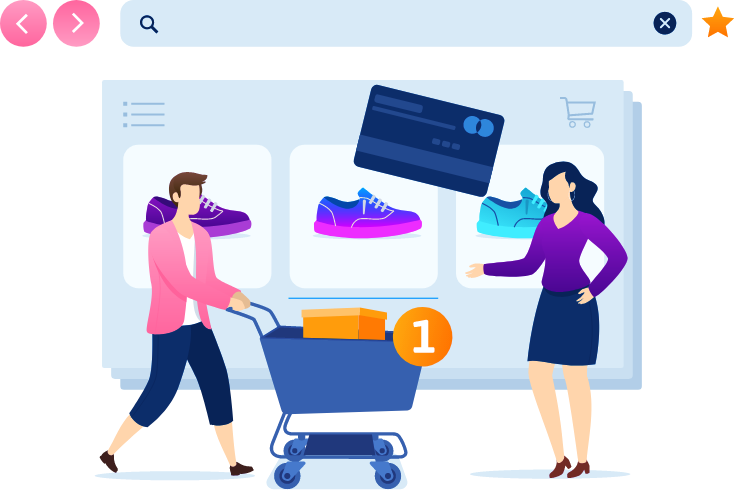 A Multichannel eCommerce Management System Must-Have Modules and Features
iStudio Technologies can assist with the development of a feature-rich SaaS-based retail management system. It unifies inventory, order, vendor, and customer administration into a unified system that can be accessed at any time and from any location. Let's have a look at the key modules and features that may be included in such a platform.x
Your inventory is effectively managed online by the module.
Its main characteristics are as follows:
Inventory management for multi-channel eCommerce.
Manufactured Item Tracking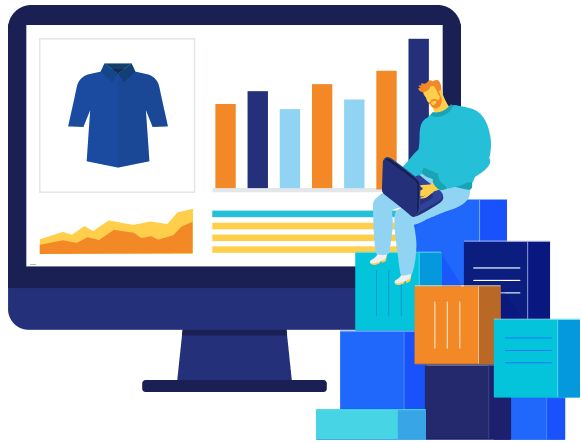 Using this module of the eCommerce order management system, you may effectively handle client orders from connected sales channels.
Consolidate Orders from Various Sales Channels.
Simplify Order Fulfillment for Multiple Warehouses.
Looking for the best e-commerce service provider in Chennai?
The multichannel eCommerce software's specialized dashboard enables merchants to register fast and manage their product catalog with quick data upkeep.
It is also beneficial to,
Update the product price and quantity in the Marketplace.
Are you looking for an eCommerce development company in Chennai?
CRM (Customer Relationship Management)
The technology provides critical enterprise-level analytics for brand activation and memorable consumer experiences.
Managing Logistics and Returns
Aids in the real-time management and monitoring of items across all sales and distribution platforms. Among the key capabilities are:
Using technologies such as barcode scanning, batch & bin picking, and automated routing, you can organize, select, pack, and transport goods across warehouses for speedier order fulfillment.
It aids in reducing shipping mistakes and streamlining operations that enable:
With reliable reports and a single-view dashboard, you can gain detailed insights into company data, find shopping patterns, and make smarter business decisions.
Retail business owners will continue to benefit from multisource selling since it allows them to sell more and earn more. However, development might be hampered when extending into new channels in the lack of a competent eCommerce management system.
Furthermore, if purchases are delayed or consumer inquiries go unaddressed for an extended period, the market's image may suffer. It may eventually harm your exposure in the web marketplace.
Prepare for the problems of multisource selling by investing in technologies tailored to your company ecosystem. iStudio Technologies can assist in the development of a unique multichannel eCommerce management system that will provide enterprises with the highest chance of success.
Contact us today to learn about how to customize your company to the evolving market environment.
Are you looking for an eCommerce development company in Chennai?