Typography is defined as the classical representation of your printed text format. This helps in representing you as a unique player among the competitors. Typography is previously used in printing formats and now it is used in website designing. Typography is all about constructing the font in a right shape and structure in order to grab the attention of the viewers. Beyond using proper words to convey the right message, proper usage of font style also matters a lot here.
If words are framed to represent the product or service delivered, typography is used in order to bring in the feel. It needs to be handled properly in order to deliver the message in a decent tone. As a web designer you can opt for various font styles to the headings and sub headings, whereas you need to follow a fixed font type in representing the content. Therefore engaging or distracting the viewers depends upon the usage of typography.
Role Of Typography In Web Design
Most of us may think that changing the look of a font wont create any difference in the website. Changing the font style will definetley create an competitive edge towards your website. Experts states that 95% of web developers uses typography in enhancing their content.
Awesome Web Design Using Typography
Most of the web designers feel that typography cannot be utilized completely in order to achieve the required web font, but this statement is true. Just like web designers users also have some control over customizing typography function like browser settings.
Earlier web designers used to follow only a limited number of web fonts like Arial, Verdana, Times New Roman and Georgia. Now web designers have various optional sites exclusively providing numerous font styles for your website like FontDeck, GoogleFonts, TypeKit, Fonts.com. These exclusive websites provide fonts of different styles so that as a designer you can choose the most personalized and best font style for your content.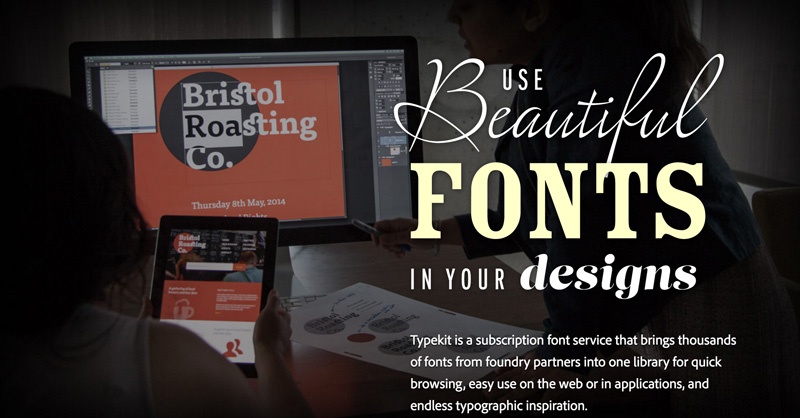 Typography not only helps you in creating different font styles, they also helps designers in structural formatting of the font. This shows the height of customization from typography this includes alignment, adjustment of cell width and framing precised words using typography.
Typography is not just providing different font styles and textual layout, but it also involves sculpting each and every word to present the text in a more unique way.
Thumb Rule For Web Designers
This involves certain thumb rules for web designers to follow
Apart from including the font style typography also concentrates on minute aspects like font sizing, scaling, text adjusting and measurement of the font.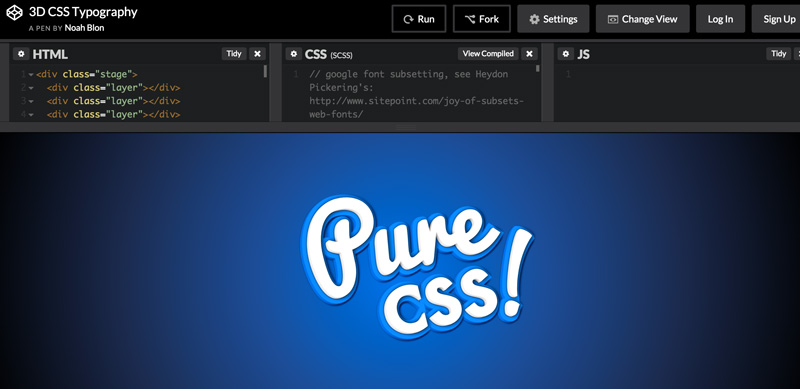 Typography is powered by various coding elements like opening type, 3D CSS Typography, Text shadow effects and Text filling water to give different font styles.