As the importance of this industry gets increasing day by day and every year it is always considered to be a booming industry. Holding more than 206 million shoppers spending close to US$ 300 billion this nation is undoubtedly tech-savvy nation. Therefore it is always right time to start your e-trading in this nation, but before starting it you need to get clarity over few concepts of e-commerce trading.
If you are directly entering into business through e-commerce selling then you must make sure about the product to be sold by you. Perform a thorough and detailed research over the products and its targeted market in order to get clarity. Research the products based upon your area of interest and expertise as well, try to know its demand or create a demand for your product. Also carry out a research on target audience in order to sense the real pulse.

Create Your Business Name
There is always a world of difference between finding and creating a business name, creating a business name is all about your uniqueness where you cannot find it as a mismatch with other companies. Just by doing a corporate research you can end up with finding a proper and unique name for your business.
Deriving And Framing Domain Name
Obviously your business name will be your domain name and it gets failed to fulfill that part at some stage, in that case the web host will be providing you the right alternative. Once you have received your domain name then you will get your own website.
Registering Business Structure
As a business organization you need to mention and register as well your structure of business to be carried out in online with the government. There are three major business structures like:
Whatever be the business structure you need to give proper documents for that, analyse and evaluate yourself before registering your business structure in terms of suitability.
Having your own Employee Identification Number (EIN) is highly mandatory for you and your business to get stabilized in the market irrespective of your business size. Having your EI number helps you in moving the tax papers smoothly and defends you in market.
Doing the business through e-commerce doesn't mean that you can directly start to sell the products, study the terms and conditions involved in it and moreover get to know about the necessary license and permits to be taken before you begin officially.
Be very choosy in selecting your vendors, as you are the front face of any product getting sold through the platform you created. Hence pick the odd one out who is not having proper track records and get the best in your hands, this helps you in moving your business smoothly.
When it comes to e-commerce you need to market your platform as soon as possible, since there are already more number of existing as well as upcoming websites keep popping out. Implementing an updated software is also necessary for you which gives added benefit to your website.
Inventory handling is an art when it comes to e-commerce trading, you must have the right number of stocks in order to meet the demand. Rise or fall in numbers will badly affect your business. This can be done only by carrying out a highly forecasting analysis.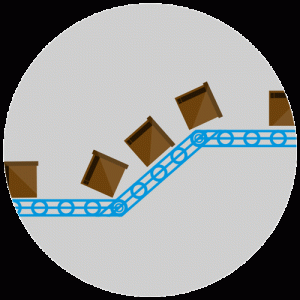 Apart from this your website requires some very basic facilities in order to stand in the competition like good web design, including necessary features including pricing details and most importantly earning customer's trust which highly depends upon your service.