India as a digitized nation has huge base of internet users and this figure is increasing year by year irrespective of the changes taken place in political policy. This has paved way for the origination of several budding ecommerce platforms in the recent past. Sudden introduction of these ecommerce platforms have created some stringent changes in the industry making things tougher even for established players.
Since this nation has become digitized it doesn't mean that just maintaining an ecommerce platform will earn you high profit and you will turn into a millionaire in a short span of time. This is considered to be an overhyped myth in the ecommerce industry, as an online seller you need to push yourself in the big race among your competitors in order to sell each and every product.
Updating yourself is the key to succeed in any industry and this skill is highly demanded in ecommerce. Getting to know about the trending marketing techniques and strategies always provides a secured niche for the ecommerce players to become successful. These trends will help you in increasing your conversional rate of selling your products.Here we have addressed some of the trending as well as highly impactful marketing strategies and innovative techniques which will be helpful for ecommerce players to succeed in marketing part.
These strategies and techniques were framed by analyzing past happenings and also carrying out a future forecast by closely watching the industry. Ecommerce players adopting these techniques will be having a successful year this time.Post carrying out a detailed and in-depth market research over customer buying behavior and former marketing techniques this new model on ecommerce strategy and marketing techniques were framed. Customers were segregated as window shoppers, fresh purchasers, frequent customers, loyal customers in order to study their buying behavior separately to attain clarity.
Social media is always given top priority among the other paid media ads due to its impact over ecommerce industry. Even though social media is under the control of internet still it plays a predominant role in helping ecommerce players in conversion rate.
As a result of market research conducted over different ecommerce companies it shows that almost 43% of the traffic is generated through social media. With the help of social media it is highly possible to create awareness over a specific brand through associating other social media platforms like Instagram and snap chat through which you can easily convince your targeted audience.
Usage of social media has significantly increased in a short span of time, where almost 28% of users from various age groups admit that they are actively involved in social media usage for 2 hours 15 minutes per day. Through embracing the terminology "pay-to-play" online players subscribe to paid ad posting of their products and services on social media.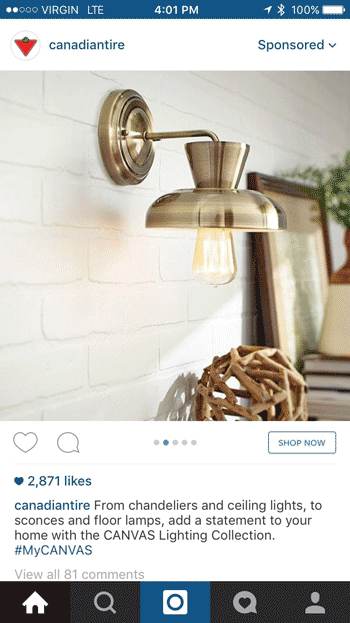 Social media marketing will be highly effective for the beginners who have made the first foot mark in the ecommerce industry. Placing your ads in the middle of the video will be the master stroke in marketing your product. Usage of cookies and sending personalized video advertisements will be considered as a smart move by the trader.
Google Adwords have gone through some drastic changes over the years in displaying the ads according to the customers ease. One such change is mobile display of ads as most of the target audience is smartphone users. Now Google Adwords have shifted itself to AI enabled one keeping in mind of the future.