We humans have become very busy now a days even we can't afford time to take care of our health, we keep chasing money, fame and career progress by betting our precious natural treasure called health for it.
The human body in response react as the nature does according to our acts and yields corresponding results that are highly unbiased.
To compensate with our brutal acts we developed technology that could not bring us the lost health but would certainly monitor our activities and alarams us with suggestive measures to improvise our health conditions in a better way.
Wearable devices has become the latest trend in technology influenced healthcare industry that is gradually and densely transforming the way we treated, acted and reacted towards our health and also assists the healthcare service providers to improvise in their treating process.
Wearable devices are penetrating into the tech-oriented healthcare market in large numbers swiftly aiming at improvising once personnel fitness, soon these devices would spread its shade in other verticals of healthcare and drive the community of users towards progressive well-being.
Being an effectual tech ethusiasist we at iStudio Technologies are involved in creating productive wearable devices and wearable apps in Chennai, India that enhance the fitness level of an individual.
There is no doubt that the wearable device market is highly surging and it is contributing in a much better way to the personal health and the entire healthcare industry.
Wearable devices are highly empowering individual's to pay attention on their personal health and contributing as the perfect helping hand for healthcare specialists in treating patients.
We deliver best in class wearable device development services in Chennai, India that operates in a proactive way and assure the wearer a perfect health.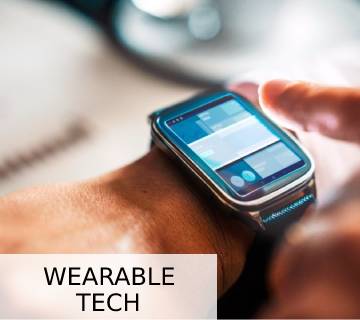 Wide Classification of Wearable Device
Application of Wearable Devices
Types of Wearable Devices
Wearable Device- Purpose of Usage
Thrusting Factors Responsible for Wearable Medical Device Popularity
Current Obstacles for Wearable Fitness Device Reach
Top 5 Trends in Wearable Fitness Devices
Ranging from head to toe, wearable devices are highly available according to the body part and this shows their intensity in the medical field and its wide spreadedness. From wearable glasses to smart foot beds there are several fitness devices available in today's market to faciltate the user's health.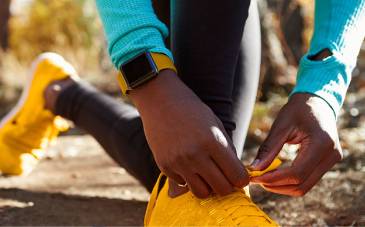 Reduced Size with Advent of Years
As every year corresponds the size of the wearable device gets smaller with increased efficeincy and more added functionalities, this splendid package would certainly satisfy any kind of user and paves the way for exponential reach of wearable devices.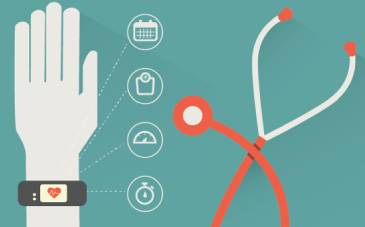 As depicted before, wearable medical devices are not just focused on patients instead, it is also made for doctors and other medical practitioners to help them track their patients properly. Today lot of completely persoanlized fitness related werable device has popped out so that it starts to serve the concerned user dedicatedly from the 1st second of usage.
The personalized Wearable Apps and Wearable Devices we create are highly helpful to both the stakeholders (patients and doctors) in enriching their life in its own terms.
Influence of Trending Technologies
The wearable devices join hands with some of the latest technologies and delivering results in a much smarter way which registers a prominent position for it in the tech world and global market, wearable devices for healthcare combined Artificial Intelligence provides detailed summary of test report of a patient that helps the doctor in analyzing and arranging points scattered across the report, this results in less-time spent over diagnosis and creates path for quick treatment.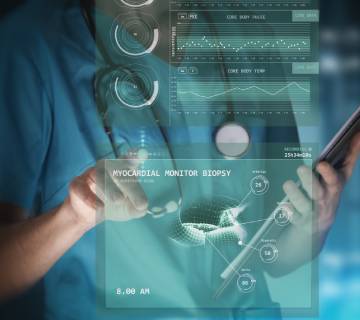 "Reactive to Preventive"- Much Welcomed Shift
"Prevention is better than cure" is the everlasting mantra of healthcare and wearable devices deliver excellence by sticking with the basics all the time.
Wearable device is more of a suggestive tool of 21st century that alarms the wearer regarding their health condition regualrly and helps to stay away from diseases and illness.
Say the wearer has a weak heart (unhealthy), the device used to track the blood flow to the cardiac vessels and keep monitoring the activity of the heart to remind the wearer and their closed ones about the future threat of any heart disease.
Hence the wearable device are meant to bring in the much welcomeable shift of "reactive to preventive" approach to the patients.
To get the personalized wearable device for you