HL7 standards
are the most extensively used in today's healthcare business. Why? Because these standards reduce vendors' effort and relieve them of the burden of custom developing and programming each system for applications. Furthermore, the healthcare institution gets access to best practices for procedures such as patient attribute gathering.
Need the best HL7 integration for your healthcare software?
There will be tight requirements for processing and working on it while looking around the other standards. However, the
HL7 standards
are a collection of poorly defined standards. These standards are specifically developed to provide a rapid answer to healthcare integration issues. As a result, there are multiple versions and features of HL7 floating around, making interfacing between separate systems challenging.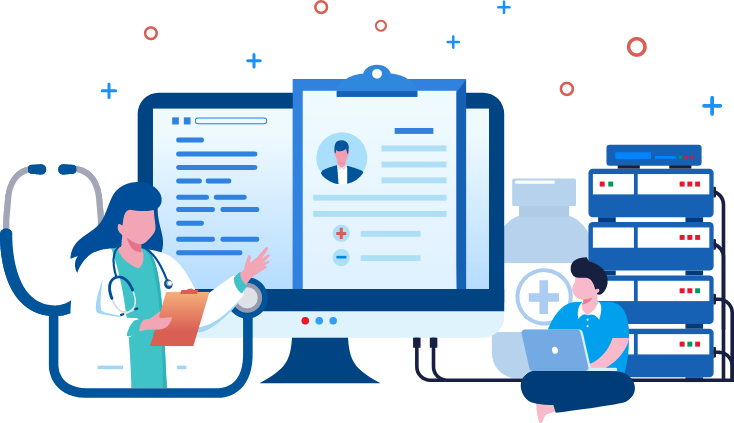 Furthermore, some aspects of the standard are vague at best and have notable alternatives. As a result, several providers offer their opinions.
Maintain Your Translation
When linking two systems, maintain your translation in the same language to minimize the chance of lost or mistranslated data. More than 90% of interfaces necessitate the transformation or translation of one version of HL7 v2.x into another version of HL7 v2.x. HL7 v3 is an XML-based standard that is a complete overhaul of the standard. Attempting to interconnect systems by translating from HL7 v2.x into XML and then back into a separate dialect of HL7 v2.x adds significant risk and effort.
Takeaway: Keep the language basic and consistent to avoid mistranslations during the integration process.
Take Advantage Of The Greatest Instruments That Are Easily Visible.
As manufacturers continue to upgrade their products/software in response to the newest technological advancements, integration is always a shifting goal for them. These technology advancements or updates frequently modify their user interfaces. For example, what data they send or receive, as well as how the data is presented. So, when looking for the finest integration solution, ensure that there is adequate and clear visibility surrounding the transactions. Because, when your interface is live, the support staff must be able to easily examine and identify all transactions in and out of a system. This will eventually help you save time and money on implementation.
Takeaway: Choosing the correct integration solution with high visibility will allow your team to swiftly retrieve all transactions in a short amount of time, lowering installation costs.
Get the best HL7 integration for healthcare software development services?
Never Use Standard Data And Always Use Actual-World Data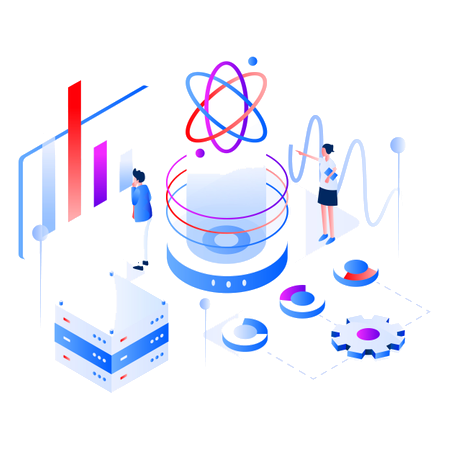 One of the real-world difficulties is integration. Almost all of the leading healthcare systems in today's industry were created more than a decade ago. These systems are still in place because people strive hard to accomplish their best, not because they rigidly follow the rules. In real-world interoperability, the shortest and most accurate approach to interoperability is preferred. It is critical to be able to work with real data that comes from a system or is requested by a system.
As previously stated, the standards' leniency implies that they should function with the organization's current data and interfaces rather than forcing enterprises to construct anything from the start that can work with the standard.
The objective of interfacing should always be to keep your work and interfaces as straightforward as possible. You may prevent the requirement for several duplicate mappings inside your interfaces by designing your data model or developing a more efficient data model on top of a sub-optimal historical one. When you standardize and normalize the data within your internal data structure as well as your interfaces, you can easily maintain old code and bring new interfaces online. If you maintain a patient's first and last name in both your lab result and pharmacy database tables, you've effectively quadrupled the number of mappings necessary for each interface. This sort of redundancy may easily get out of control, leaving your integration engineers with large amounts of glue code to manage at each location. As the number of interfaces you manage rises, a well-planned data model will yield tremendous returns.
Need more information about HL7 integration?
Think About Your Monitoring Strategy
Keeping your interfaces operational is half the battle of integration. Check that the solutions you choose have assistance for monitoring your interfaces and alerting your technical team when problems arise. Providing your personnel with all of the tools and training they need to not only develop interfaces but also monitor and manage them is critical to the overall success of your integration goals.
By using these best practices, most healthcare organizations will be able to handle the rising obstacles of HL7 integration. Hospitals and healthcare networks may reduce integration time and costs, assure real-time access to the information they require, and so assist enhance efficiency and improving overall patient care.
Strengthen connectivity to the healthcare organization through the HL7 integration solution!
Looking for the best HL7 integration solution in India?