Your storefront looks fantastic. You've spent a lot of time fine-tuning it and ensuring that everything works properly. But why aren't any visitors putting items in their shopping carts? You've worked hard to promote your business, and it's getting traffic, but it's not converting.
Perhaps your customers are having difficulty
exploring your business
since there is no obvious call to action button. Simply said, they don't know where to click.
In this blog, we'll look at some inspiring instances of stores with a great call to action. You'll be able to adapt their strategies to your shop.
What Exactly is a Call-To-Action?
Your call to action tells visitors what they should do, where they should click, and what they should buy. It's what directs visitors to your checkout and converts them into customers as rapidly as possible.
A "Buy Now" or "Shop Now" button on your storefront is the most visible example of a call to action.
Because there is no definite answer as to which button, phrase, design, or size works best, it is critical to constantly test and improve your storefront.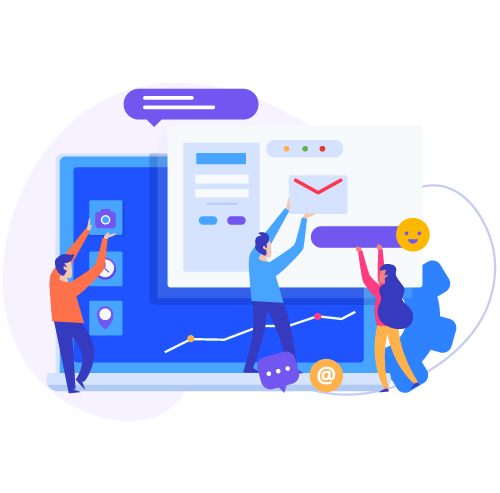 Let's look at some of the fundamentals of a successful call to action.
Get creative, flexible, and affordable web design services from the best professional company!
The Fundamentals of Crafting an Effective Call to Action
While this may be tested, adjusted, and updated for years depending on your shop, it's useful to have a general idea of what tactics should be employed to create a successful call to action.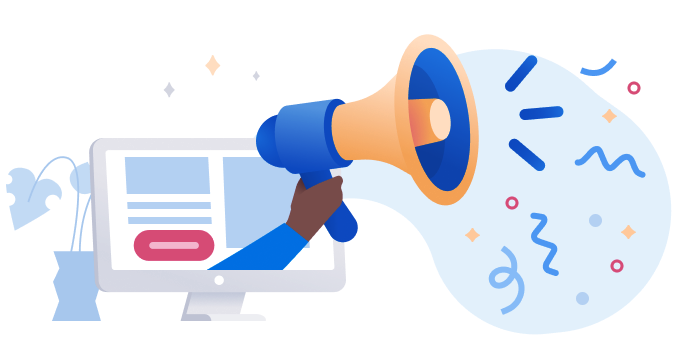 Conversion Rates Are Increased by Urgency
When customers believe their options are restricted, they may be more likely to buy. It's everywhere in retail store displays. End-of-season deals that last a week are common. The same may be said for your online store.
For example, if you put a stock level on your storefront or anything that says Buy now—only on sale till midnight, you're increasing the sense of urgency.
According to a case study, by instilling a feeling of urgency in their offering, they were able to raise their conversion rate by 332%. That's a significant boost for any company.
Try Out Different Colours
While there is no single hue that converts the best, it is critical to have a color that connects with your visitors and your business.
Here are a few things to think about when deciding on a color for your CTA.
While some website themes already have this feature, it's a good idea to ensure sure your CTA is shown as a button rather than simply text. Even if it is enclosed by a little border, it is preferable to a text link.
There is a wealth of data and research that shows that buttons are effective in directing users to the checkout process. Make sure the wording within the button is brief and to the point. A basic "purchase now," "add to cart," and "buy" button works great.
Tip: Tailor your button copy to the market you're marketing to. When you're selling coffee, try to modify the copy on your buy button to "Brew it" and see if it improves conversions!
Design is not always what it looks like or feels like, sometimes a design is about how it works!
On Your Shop, Hero Photos Are Essential
Hero pictures may be used to emphasize a product or collection, or they can be used as a large call to action. According to research, the first image out of five earned 84% of all clicks on stores with rotating slideshows.
Make sure your hero picture links to a product or collection to encourage visitors to check out as soon as possible.
Maintain it "above the fold".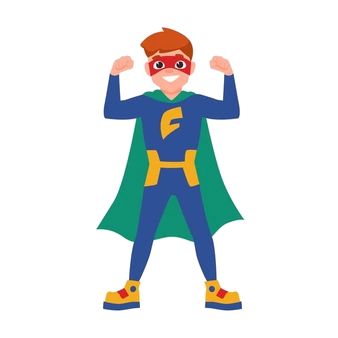 If possible, keep everything above the fold. A storefront's "fold" is the place on any website that appears after scrolling down. Any information above the fold is what visitors see first when they enter your business.
If you can keep a visitor's attention above the fold, they're more likely to click through and browse your business.
Now that we've seen several call-to-action ways, it's time for you to act and implement certain tactics while designing your
e-commerce website.
Try experimenting with different colors, text, and other elements in your store to see how well it performs!
iStudio Technologies
, the best
e-commerce website
design company in Chennai provides eCommerce services to help companies create and maintain their digital presence, like eCommerce web design and development, eCommerce social media advertising, and many more.
Contact us today to learn about how to customize your company to the evolving market environment.
Get creative, flexible, and affordable web design services from the best professional company!