In 2020, the worldwide mobile commerce industry was worth $628 billion, and it is predicted to expand by 34% between 2021 and 2026. Because of the rise in mobile commerce transactions, businesses must begin to pay attention to mobile shopping carts.
According to a survey, mobile commerce contributes ~63% of all online retail sales and that percentage is predicted to reach 73% by the end of 2021.
What Does This Imply For Your Online Store?
That m-commerce is more essential now than it has ever been, and that it will continue to rise in importance. However, abandoning shopping carts is a major problem in m-commerce.
So, how can you avoid this issue and expand your eCommerce business?
By investing in mobile commerce and creating a mobile store that reduces mobile shopping cart abandonment and increases mobile conversion rates, you can increase your mobile conversion rate.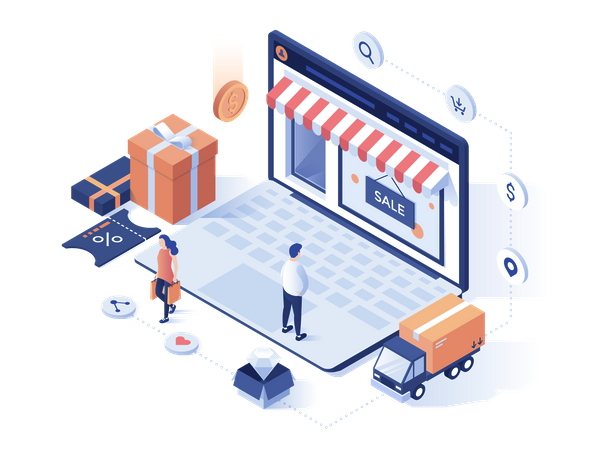 We'll go through ways to avoid mobile cart abandonment in this blog.
How Can You Become a Master of m-commerce?
We now understand how critical mobile commerce is for an online shop. Winning at mobile commerce and expanding your mobile business, however, is not as simple as it appears.
It's made more difficult by the fact that the vast majority of mobile customers abandon their shopping carts before making a purchase.
According to a Barilliance survey, mobile cart abandonment is significantly greater than on any other device. As a result, online merchants must ensure that they have a good mcommerce strategy in place that increases conversions. And a solid mobile shopping experience is essential for it.
If you don't actively attempt to lower your mobile cart abandonment rate, your mobile store will eventually suffer.
Are you looking for an eCommerce development company in Chennai?
Let's look at some of the finest tactics for growing your mobile store while providing a wonderful mobile shopping experience and winning at commerce:
1.Make your website mobile-friendly
The creation of a mobile-friendly eCommerce website should be the most important aspect of any online shop strategy.
You may lose clients if your eCommerce website becomes stalled just as the shopper is adding things to their mobile shopping basket. To lower your cart abandonment rate, it's critical to focus on mobile-friendliness.
What Are Some Ways to Make Your Website More Mobile-Friendly?
Get the best mobile commerce services in Chennai, India!
2. Make Your Checkout Page Mobile-Friendly to Avoid Shopping Cart Abandonment
How user-friendly is your site's mobile buying experience?
Shopping on mobile websites is inconvenient for many individuals, which is one of the main reasons why they quit their mobile shopping carts. In reality, just 12% of buyers found mobile shopping convenient, according to Dynamic Yield.
One of the biggest sources of this discomfort is a long, sluggish, or confusing checkout page. As a result, you must optimize your mobile checkout page to improve your visitors' mobile buying experience and increase conversions.
If you want to succeed in mobile commerce, make sure your app or website makes shopping online simple.
How Can You Make Your Mobile Checkout Page More Effective?
Need to improve the efficiency of your m-commerce website?
3. Make Your Product Pages More Effective
Customers look at your product pages even before they add items to their mobile shopping basket. Although product pages are unrelated to your mobile shopping cart, they may have an impact on your entire consumer experience.
Product pages are what eventually influence a potential customer's purchasing decision, thus they should be designed to increase conversions. Also, many consumers, particularly those looking for a specific product, bypass the main page and go straight to product pages. As a result, product pages are sometimes your only opportunity to convert leads into sales.
You should pay more attention to your product pages if you want to lower your mobile shopping basket abandonment rate.
What Are Some of the Best Ways to Optimize Product Pages on Your Mobile Website?
Looking for the best m-commerce service provider in Chennai?
Are You Prepared To Succeed In Mobile Commerce?
Mobile commerce is exploding, and it will continue to exceed eCommerce in the coming years. However, you must overcome the obvious issue of mobile shopping cart abandonment to get the most out of your m-commerce endeavors.
The techniques outlined in this blog can assist you in lowering your mobile shopping cart abandonment rate and providing your clients with a positive mobile purchasing experience. They will also assist you in increasing the number of sales conversions from your mobile website.
iStudio Technologies, the best e-commerce service provider in Chennai, India. Offering highly efficient e-commerce website services globally to fortune 500+ companies for 13+ years. Providing profitable solutions for your business needs.
Need help in improving your mobile website?