In today's digitally transformed world,
social media marketing
is one of the most popular strategies to promote your company. For a variety of reasons, social media marketing has always been a very efficient technique of advertising a business; it produces more cash than ever before.
Some of the ways that social media marketing might help your business create more revenue are as follows:
Makes Contact with People At Home
Businesses may use social media marketing to reach out to customers from the comfort of their own homes, offices, or other locations. In other words, you may become the target audience of any business's social media marketing campaign no matter where you are.
People don't have to put up any effort to learn about your company and services. It enables companies to better inform and persuade potential consumers and the general public to buy from them. The more knowledgeable your consumers are, the more inclined they are to conduct business with you.
Every firm is unique, which implies that every company's digital marketing requirements are unique as well!
Reach greater heights with our best digital marketing services in Chennai!
Precisely Defines the Target Audience
With
digital marketing techniques
in place, organizations can now determine who their target audience is and how to effectively target them. Through tailored techniques, more sales are achieved by reaching out to the most appropriate target demographic.
Business owners may save time and effort by using digital marketing instead of traditional marketing. You simply need to invest where and when it is required.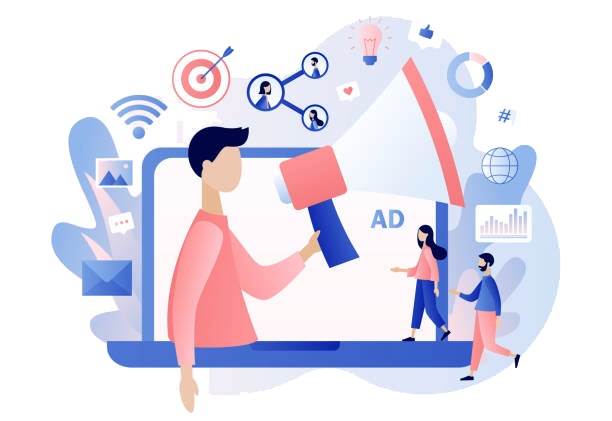 In the case of social media marketing, there are no flukes, hazy concepts, or assumptions. Your advertising initiatives allow people to see, react to, and contact you. Everything a company does on social media is likely to have an immediate influence on the people who closely follow them.
The repeated and consistent presence of your company on social media has a significant impact on social media users. Millions of people throughout the world spend the majority of their time on social media. They inform their friends about what they've seen and which businesses are giving great bargains and discounts.
This is how
social media marketing
may help you sell more. It informs and educates social media users about their possibilities for purchasing a specific product or service.
Customers with a greater understanding of alternatives have the choice to shift their brand loyalty owing to a lack of or complete lack of alternatives. People may now easily switch which company they are devoted to thanks to social media marketing.
Want to know more about social media marketing services?
Reduces The Entire Process To A Matter Of Few Clicks.
It just takes a few clicks to go from window shopping to having a product or service delivered. You don't need to go out to do business with a brand anymore. This demonstrates the importance of social media marketing. Businesses and clients may now conduct commercial transactions whether at home or on the road thanks to social media marketing.
iStudio Technologies
makes it simple for businesses to brand and advertise their products and services throughout the world. Digital and social media marketing tactics are dynamic and imaginative. To contact us, please click here.
Looking for the right social media marketing company in Chennai?