Importance of Mobile Friendly Websites
Considering local business as a separate concern the role of mobile website and the traffic generated through it is highly important to succeed in business for any organization. As the market scenario keep changing, website developers and designers were given more responsibility towards lead generation as their contribution towards involving the clients has got expanded now days.
Since the number of mobile users is exponentially increasing day by day getting a lead in the local search result is also important here. Of course, maintaining creativity is important but at the same time, you also need to maintain the ranking of your website in local search through your designing strategy. This write-up will be revealing the 7 best strategies to be considered for your mobile web designs.
As the discussion in this write-up revolves around the creation of web designs for mobile devices greater focus is given towards it. Still, there are few kinds of websites that don't depend on mobile to generate traffic but, we are to focus on the bigger part here. Google has played a predominant role in pushing the mobile-based viewers upwards and so the designing team of any concern need to follow the Google way (whether like it or not). As the best web design company in Chennai, iStudio Technologies is well known for delivering the most innovative and outstanding designs for your website.
As Google explains it in its own way about how mobile based websites generate higher traffic it further reveals that the major reason lies with the location-based search. It actually sounds logical because if a user goes on for a search to order their food or any other necessities obviously they get tracked down by the search they do with the local host. Mobile devices are the handy one here as they are highly portable unlike other devices and that's the reason behind this discussion here. So basically this article is written for those who give preference to develop their local business and attain the lead position in the local market as well.
Mobile web design strategies for your local search
According to a recent global survey, it reveals that 97% of the consumers (irrespective of the product) have surfed on the internet about local business at some point in time. Around 12% of the responders have done a frequent number of searches, and 29% of the responders have involved in once a week search. Further getting deep into it most of the online search terms were done in mobile with Food and Beverages category ranking top of the list.
Initially, a user or end customer approaches a mobile website with the research intent and it is all in the hands of designers and developers to keep them highly engaged and try converting them to adopt the product or service they deliver. Providing a splendid mobile access experience to the user or visitor is essential to develop an initial good name among them. As an advanced web designer or developer who got deeply committed to creating a user-centric website for local client base then you must have already known about these strategies. And of course, some of your highly committed approaches may get un-utilized since it is implemented in a wrong timing say for instance Google My business page that gives a high level of response to the user reviews. As the leading website design company in Chennai, iStudio Technologies caters complete designing service for diversified client base.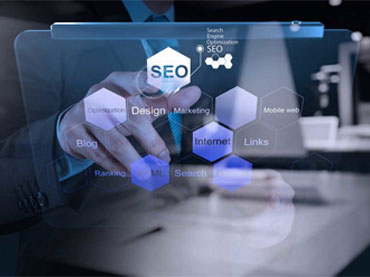 Strategy 1: Focus on your mobile metadata designing
Copywriters and website developers must know about the importance of metadata and the role played by it in promoting the website online through search marketing. By providing the concise information you can actually tell the search engine and the target customers as well about your services and the web pages present in the site. The efficiency of metadata gets further increased when it comes to local search when the users actually look out for a service stating "near me" in the search bar.
Still, this is not the core strategy on which we need to focus but this term needs to be mentioned at the same time. The core strategy however based on analyzing and following the right approach in creating a perfect design for your metadata in order to project it highly attractive for the mobile users once it is all set to take the big stage of search results. There are two useful approaches through which you can actually create an impressive metadata design for your website.
One is through creating an effective metadata string for every single web page. This includes the creation of Meta title, Meta tag and Meta description as well for all the web pages of a site. Looking from a bird's eye perspective this may look good and a useful one. But going deep down you find the Meta description appears to be an incomplete sentence which is actually a big drawback in attaining new customers. As the top web design company in Chennai, iStudio Technologies delivers the most outstanding designing service that suits your business.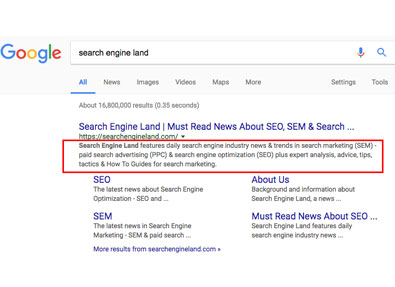 Holding a website visitor in case of mobile is highly challenging one, and this approach may cost in losing a pool of potential customers from your site (as these customers will leave the site within 2 seconds if it is not impressive), so we need some better strategy to further improvise the effectiveness of promoting your website through online. Including some specific structured data codes into the programming of Metadata will definitely help in improvising your overall effort in promoting your website through online. Schcema.org is one such code creator that stimulates the decision-making process of the website visitor through its approach.
Strategy 2: Precised website
Tolerance rate towards long scrolling website is kept reducing among the users, and it is high time to develop a more précised form of a mobile website for your service. If you are the one who has more than five scrolls in your mobile website's home page then you need to rethink about it. Where Google, on the other hand, is completely monitoring all these happenings on how the mobile website creation works and performs in client conversion? As a development team, you need to highly focus on the bounce rate and low engagement ratio of your targeted customers. The header part of your website must hold all the important information which needs to be projected to a customer which can steer their interest in calling you for a service. On the other hand, you need to focus on the click through action (CTA) and Pay per click (PPC) parts as well. Some of the important aspects on which you need to focus are:
Location search
Operating hours
Generate appointments
Menu view
All you need to do is to restrict the scroll rate with or under three scrolls for any kind of website when it comes to mobile view. Instead of creating an overlay it is fine to elaborate the home page with a nice summary at the end of every page that tempts the users to scroll down. User-friendliness must be maintained in both the layout and structure in order to create the best impression right from the beginning. It is pretty easy to keep the website as simple as possible through unloading the images which are not necessarily followed by animations, and scripts as well, this helps to load a mobile site quickly. We at iStudio Technologies cater the best website design service in Chennai with the help of our experienced designers.
Strategy 3: Indigenous visual content
A website especially framed for mobile need to have limited edition of photos and videos with high relevance. Tailor-made photos and videos play a major role in displaying the visual content in a most presentable way. This eventually helps in uplifting your position and gives you a better rank in the local search engine. Including photos or images that resembles the local landmarks or centers will definitely create a strong bonding with the users and make them stay in the site.
This has not yet got over where you need to incorporate the relevant search terms as per the image which you have used in. viewing the right set of keywords included with every images is the right way of approach here. Make sure that you carry out these alterations without affecting your current position in local SEO.
Strategy 4: Post reviews and ratings for betterment
So now you have created a highly mobile responsive website and have designed well your products and services and depicted them in a most astonishing way. But in the end, it is in the hands of the customer to validate your product. They obviously need a platform to share their thoughts and experiences they faced towards your products.
So, it is better to create a space where they can review and rate your product instead of getting split up into a different form of social media like Facebook, Yelp and Google as well. Adding upto the flame creating a comment section shows the new users that you are maintaining a high level of transparency and providing quality service in a confident manner.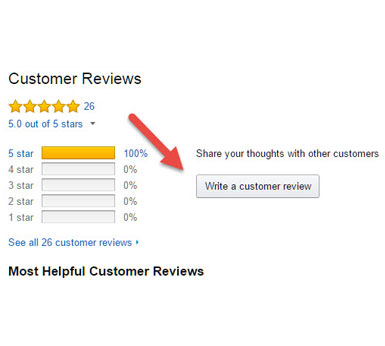 Strategy 5: Location based web pages
If you are concern who got involved in providing dedicated services for different locations exclusively then, this strategy will be highly useful for you. Websites with multiple locations must have dedicated ones for each one of them. Moreover, you also need to consider about search-related terms and on-site benefits as well. Framing location based pages will help the site visitors to reduce their burden of the total amount of time they need to spend on the entire site.
Moreover, the users don't want to reduce their chances of readability or focus on accessing the site. By incorporating these options users can actually set the location where they are actually placed and it helps to find the required stores and outlets in that particular location through mapping. As the leading web design company in Chennai, iStudio Technologies is highly capable of meeting diversified requirement of clients.
Strategy 6: Proper placement of CTA
Talking about themes we have been using some of the most common and generic ones so far in these strategies, this tells us one thing that the approach is quite straight and simple, where the higher the time you take to make the customers understand your concept the lesser will be your conversion rate. As a designer you need to know where to place the CTA button exactly in case of mobile so that they would appear big, good color, highly clickable and comfortable in thumb zone.
Most of the designer group argues that the CTA button needs to be placed exactly after the descriptive text section. Putting the CTA in the middle or front is highly dependent on the time a user spends on the website while looking out for a specific service. For some visitors who are not yet ready to acquire the services immediately can still go with this CTA for the rest of their journey in the site. The visitors won't find any difficulties as the site frequently designed and texted.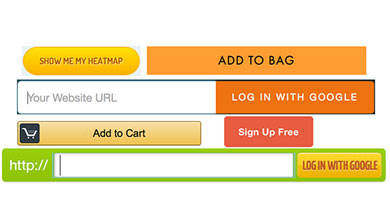 Placing a navigation menu as per the CTA of the site is the most striking one and placing it properly is highly necessary and yields a lot of benefits. You can even witness it on the website where the user will be guided properly through the navigation menu. Highest utilization of CTA will yield you better conversion rates of your clients. As the best mobile website design company in Chennai, iStudio Technologies takes very good care of the responsive part of a website design in order to project it in a better way
Strategy 7: Geo-targeting features
This strategy depicts about including less mount of designs and more amount of features in a web page in order to give a customized feel to the users. Geotargeting and geolocation based search are the most sensational happening search terms for quite some time since now. Beacon is one among them which operates under this concept. Today's mobile users are willingly using this particular feature under their app in cab booking and food service delivery. As the best web design company in Chennai, iStudio Technologies provides expertise solutions to their clients.
Designing a mobile-friendly website is no more a magic instead, it is highly possible and accomplishable within the stipulated timeframe provided the strategies were followed properly. Creating a mobile web design by incorporating local search is entirely a different ball game here. The intention of the business organizations and the purchase behavior of the customers are the high varying factors here and these need to be incorporated well to bring out an effective mobile web design for your website altogether.
As the best web design company in Chennai, iStudio Technologies provides the most outstanding designing services to their clients for a decade of time successfully.