We design various ecommerce website and apply different tools and analytic methods to raise it to the topmost position of Google Ranking. Creating a responsive website design is also not an alien term for the developers and designers who have got involved into it for years as of now. You take any kind of research on the website trends and it states that creating a responsive website design is highly mandatory but, still there are few industries which won't require it right now and they were exempted.
Mobile-based site conversions are not up to the mark as expected, and that is the hard fact but still, this is a highly solvable issue, and designers need to follow few smart tactics to make it more effective. iStudio Technologies is the best website design servicing company in Chennai, which provides highly efficient responsive web designs to their clients. Today majority of the website visitors and followers are using their smartphones to check out the required websites. So the websites need to be designed in more adaptable, flexible, and mobile comforting one.
Here in this section, we will be going through the recent facts and statistics on the contribution of mobile towards your website and the user's smartphone accessibility. According to a recent survey 5000 people, belong to various demographic and geographic basis involved in digital media access through a smartphone of acquiring information about various concepts and spends 51% of the daily time in it. Where these numbers are totally different when it comes to desktop usage where the sample involves 42% of their time in accessing a website through the desktop.
At the same time when it comes to conversion rate in this responsive web designing era around 49.3% of website visitors get converted through desktop access, where 36.46% of conversions take place through smartphones followed by 13.62% through tablets and 0.62% uses other devices. These data were collected from Monetate's ecommerce quarterly report.
Even though smartphones are highly accessed to view the website details, still they are lagging behind the desktop when it comes to order for a purchase or initiate the service request. Research reports from the mobile hierarchy of needs have analyzed and found out five major reasons behind lower conversion rate for smartphones.
Apart from these reasons, there are various practical difficulties faced by users, when they intend to purchase or get the service through smartphone access. These issues can be easily fixed, and moreover, it is crystal clear that users' needs smartphone-friendly websites to access and order to purchase and hence it is our turn to provide them barrier-free m-commerce website and web designs.
As a top mobile website design company in Chennai, iStudio Technologies helps its clients in meeting their requirements and stay ahead of the competition.
10 Thumb Rules To Follow In Order To Increase Your Mobile Checkout
You may get to the top of the Google search engine through your mobile device and can stay up in the ranking for a longer period, but by doing this can you assure with the conversion rate of your mobile site visitors? No, you cannot you can convert 5% of the inflowing visitors and what about the remaining 95%? So the lagging part will be even when the website ranks top, it fails to convert its inflow visitors.
Even your site may end up in paying penalty to Google if your conversion rate is very poor or your visitor's bounce rate is sky high. But this scenario happens in the rarest of the rare case when the constructed website design goes very poorly. So to avoid the push-back ranking and to increase your mobile website conversion rate you need to approach a two-fold strategy. So once you have achieved the goal of attaining visitors and converting them without any distractions or frictions then you have highly succeeded. So you need to follow two points very strictly and seriously to convert your visitor's inflow for your mobile website.
iStudio Technologies are considered as the best mobile ecommerce designing company in Chennai, which is highly capable of meeting all their requirements.
The conversion rate of your mobile site visitor's highly depended upon their smartphone usage and further getting in detailed it depends upon the finger they use. Majority of the smartphone users use their middle finger to access the information, where only 28% of the users use their index finger. The viewers may face issue while viewing the input fields and during the checkout phase if they are thumb finger user, so this issue needs to be addressed to minimize the outflow of website visitors skipping your site.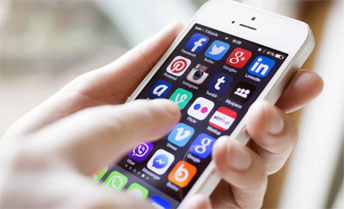 2. Reduce The Content Part To Boost Up Your Speed
Whether it is a textual content or design content you need to be very much precise when including it into your mobile website. Avoiding unnecessary content will increase the performance speed of your mobile site and keeps your visitors stay alive. Never ever involve in distracting activities like:
As we have discussed above, a majority of the mobile website visitor's feel that they are not secured while using the site or involving in a transaction process. To make your site visitors much more comfortable ensure that you provide a secured platform for them to access. Having an SSL certificate will heal up the prevailing issue and confirms the visitors that the domain is extra encrypted and highly safe.
Using the name of branded security provider's like Norton Security or PCI compliance as a shield will sow the seed of confidence in the mind of your mobile site visitor's and helps in increasing the checkout ratio. Moreover, you can also use the name of big giants who use the similar security facilities in order to drive in a common trust among the visitors.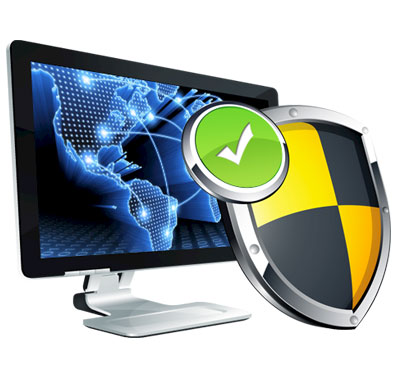 One of the main reason for the website visitor's leaving your site in the mid is due to the complexity of editing their order. The visitor may change their mind and order for extra two numbers or even change the color if required. But to accomplish this activity they need to get back which may slow down the process, it is considered as an annoying option and makes the visitor leave the page. This particular issue must be addressed and you need to bring in an in-built checkout button to avoid customer distraction and increase your mobile site checkout.
5. Updated Checkout Options
Logging in and logging out into your ecommerce website through desktop is not a difficult process as compared with the one carried out in mobile. Mobile check in and check out is really tedious and tests the patience of a customer hence it is highly necessary for any service provider to keep updated with these check-ins and check-outs. Following the below-given steps will simplify the user experience and gives you a productive result.
Instead of giving the checkout option to the customer at the very end you can try out by giving them this option immediately after their purchase or end visit.
7. Formatting The Checkout Form
Formatted checkout form is one of the highly expected features in the mobile website from any kind of user. Following the below given simple rules will help you to build a proper format for your checkout page.
8. Make The Input Form As Simple
9. Don't Leave CTA All Alone
Doing CTA (Click to Action) for a desktop is different and doing CTA for a mobile website is different. In case of desktops placing command buttons and other buttons with impressive design colors are highly essential where in case of mobile websites you need to concentrate on the size and the space occupied by them. Keep in mind of different users and generate a flexible and usable mobile website.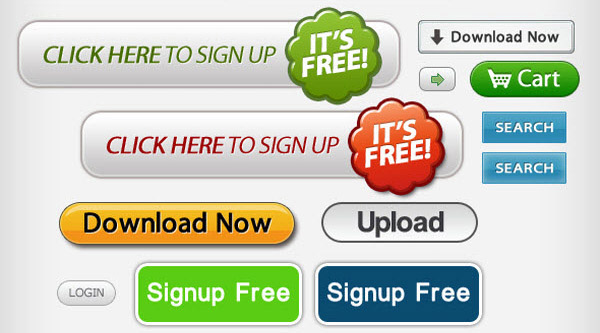 10. Give Them A Secondary Option
Having plan B is always a smart and safer move in any business to retain your customers and avoid unnecessary bounce out of the visitors. Even though you have done everything properly still, the customer may feel uncomfortable with you and hesitate to pay for the product. In this situation, all you need to do is hold them back. Make sure they have selected that specific product category and will purchase it in the future. Keep reminding them through ending emails and messages by doing a regular follow up, this shows your concern towards the customer and pushes them to buy your product.
As the entire world is heading towards mobile usage it is high time to adapt the situation and frame a mobile-friendly website at any cost. A mobile based website needs to be highly optimized in every single phase like convenience, speed, and security. If not now then you need to sit and watch your competitors snatching away all your customers from you.
As the best mobile website development company in Chennai, iStudio Technologies has always catered world-class mobile websites which are highly responsive through surpassing their needs every time.