Smartphone usage has always been in peak since its inception, and its user base is getting widespread every second.
According to a recent study, 79% of the global population make their online purchase every six months this stats shows the intensity level of mobile app penetration amongst the users and this blog post will reveal all the areas of mobile app and the way it disrupts the ecommerce industry, sale and business.
Without wasting much time on the introduction let us get into the blog, that reveals you everything about the need of the mobile app for ecommerce.
To know why you need a mobile app for your ecommerce business?
We are a promising Ecommerce Mobile App Development Company in Chennai, who helps you to deliver personalized services to your customers and attain more business profit.
Mobile App vs Mobile site: Which is better for ecommerce?
You might ask I can create a mobile-friendly ecommerce website and capture all the smartphone users to drive-in more traffic to my online store, but a personalized mobile app for your ecommerce business certainly has several striking perks when compared with mobile website and here are they:
Mobile apps can push 3X more customers into purchase funnel leading to more number of conversion rate as compared with mobile sites.
When compared with mobile websites, mobile apps has the greatest advantage of providing similar user experience without the help of the internet they need the internet accessibility only when it comes to making a purchase, apart from that you can access all the details without internet.
Get the best performing Ecommerce Mobile App from iStudio Technologies in Chennai, India that helps you to elevate your ecommerce business.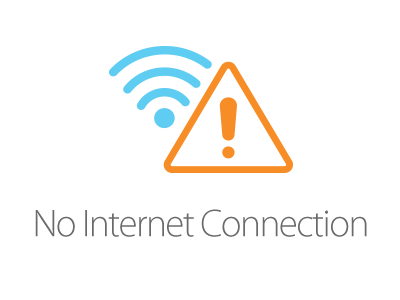 Statista states that the global mobile app industry is expected to generate USD 189 billion revenue by 2020.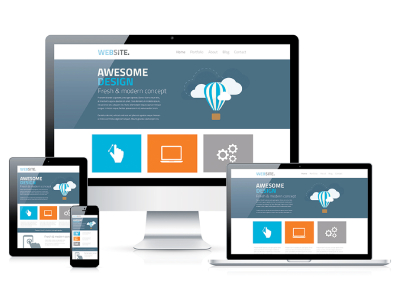 When it comes to user experience, mobile apps used to be at top-notch when compared with its mobile site peer.
The users are finding the mobile application of any business as highly engaging when compared to their mobile website experience which keeps them engaged for a long time, and creates better scope for making a purchase.
Provide great user engagement to your customers by adopting our best Ecommerce Mobile App Development services in Chennai, India.
More than 21% of Millenials Globally uses 50+ mobile apps a day.
The zero dependability on the internet makes a mobile app more efficient and faster when compared with mobile websites, and this creates a huge scope for mobile apps to capture number of users as compared with mobile websites, as you know everyone is looking out for best solutions at a faster rate, and mobile app does it for ecommerce.
Get a fast loading and efficient Mobile App For Your Ecommerce store from iStudio Technologies to generate 3X more sales.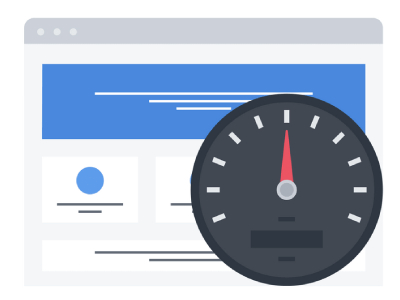 Mobile apps occupy 57% of digital media market space.
The mobile app intended to deliver several features when compared to mobile websites and obviously, it is the key driving force for its success over mobile websites.
Most importantly, mobile apps used to store customer purchase and on-store accessibility information which founds to be missing with mobile websites.
Get our innovative Ecommerce Mobile App Services in Chennai, India and know more about your customers.
An avergae smartphone user access 30 mobile apps a month.
The mobile app used to capture the customer's purchase history and store in a separate database as a part of the customer retention activity and display their prefered products similar to their previous store visit and also get them notified with freebies, offers and discounts on their favourites.
All the functionalities mentioned above are unavailable with a mobile website and hence make it as a depriving one when compared with the mobile app.
We are the best Ecommerce Mobile App Development Company in Chennai, India, who helps our clients to provide personalized services to end customers by delivering innovative and efficacious ecommerce mobile apps.
Mobile apps engages 4.2 times more a customer in a particular section when compared with mobile websites.
A Ecommerce Mobile App like Amazon
Any upcoming and startup ecommerce company are looking to build an online presence exactly like Amazon, but their mammoth growth doesn't happen overnight, and it took them more than two decades to become an undisputed player of ecommerce worldwide by out beating other promising players like eBay.
Today Amazon has more than 700 million dedicated users worldwide, and it is almost 4.4 times more than all of its ecommerce competitors.
Amazon's perks highly rely on unbeatable UI, unimaginable deals, highly diversified products and their on-time delivery. Apart from all these key features, their timely and proactive adoption to the mobile app made them an undisputed player.
Get a fantabulous Amazon like mobile app for your ecommerce store that comes out with enriched UI, exceptional design, engaging functionalities that drives in more purchasable customers.
Indian Ecommerce Industry registers an annual growth of 51% from 2017.
Factors Contributing Towards Building of Ecommerce Mobile App
Doing market research is vital to decide whether you need a mobile app or not for your ecommerce business, several contributing factors like business and industry nature, customer demand, market pressure decides the need for mobile app.
Say for example, if your customers' needs undisruptive product tracking facility then it is wise to opt-out for mobile app, factors like your company size startup, also do matters to decide whether you need a mobile app for your business at this stage.
We are a renowned Ecommerce Android App Development company in Chennai, India, who helps our clients to achieve business niche by creating speculative mobile applications.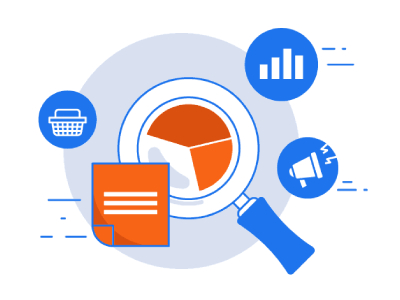 b) Analyzing Target Customers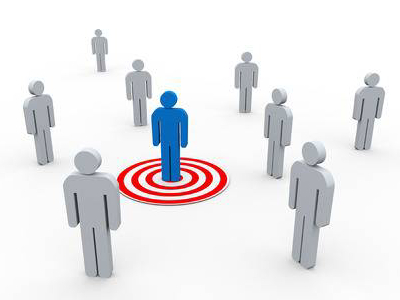 Post carrying out a detailed study on your market conditions its time now to move on with analyzing your target customers to create the exact mobile app strategy for your ecommerce store.
For instance, if you are running apparel business online, then you need to finalize with your customer base and their accurate demography to market your store and product better.
Avail the best Ecommerce App Development Services in Chennai, India from iStudio Technologies to hit the right customers and attain maximum sales.
c) Choosing the right platform
Platform selection is a highly crucial one when it comes to creating a mobile app for ecommerce business, especially if you are a startup then you need to choose anyone platform, i.e. either android or iOS to introduce your business in the mobile app.
Both android and iOS have their own set of merits, where android has a larger userbase and easy access and iOS, on the other hand, iOS is highly secured and well-suited for established and developer markets.
If cost is not a concern for you, then you can go for multi-platform mobile app development, and we have talented Android App Developers and Ios App Developers in our team who help you to give the best omni-channel approach.
Design and navigability are the two eyes of an ecommerce mobile app which drives the buyer inside and stick them engaged till the checkout section.
It is highly important to implement proper colour schemes, visual effects and transitions to bring out the best designs for your mobile app.
We at iStudio Technologies deliver innovative and eye-catching Mobile App Designs in Chennai, India that enhances your visitor's engaging rate.
It is equally important to conduct competitor analysis as you carry out detailed market research, doing a perfect competitor analysis helps you to learn from your rivals mistake and also figure out some new aspects or strategies they have implemented in their business where you can find a way to enhance the same.
Avail the eccentric Ecommerce App Development services in Chennai, India, from iStudio Technologies to outbeat your competitors.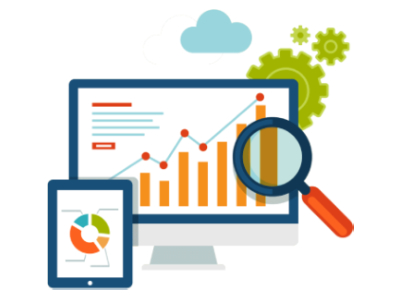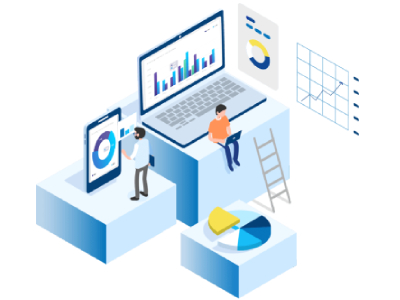 Similar to competitor analysis, it is equally important to carry out business analysis as well that helps you to determine your Key Performing Index like Revenue Per Visitor (RPV) and Customer Acquisition Cost (CAC) to know them better and plan a better strategy to acquire the right set of convertible customers.
Get a tailor-made Mobile App for your Ecommerce Business that generates high esteemedbrand loyalty amongst your customers from our speculative team of Ecommerce app developers.
The current market value of mobile ecommerce is 67.2% and it will raise upto 72.9% by 2021
Essential Features for your Ecommerce Mobile App
Today's customers who prefer online purchase have zero patience limit, and they can't wait to experience your functionalities hence displaying n number of check-in forms in the registration process is unfair and you need to integrate the primary social media platforms to ease up the registration or login process of your valuable customers.
Supporting your valuable customers with multi-payment options in your online cart is highly essential to hold them back and make them purchase your products at their feasible mode of payment. Integrating payment options like credit card, debit card, payment wallet and Cash on Delivery are the basic functionalities of payment integration.
We are the best Ecommerce Mobile App Development Company in Chennai, India, who deliver error-free ecommerce mobile app according to client's requirement.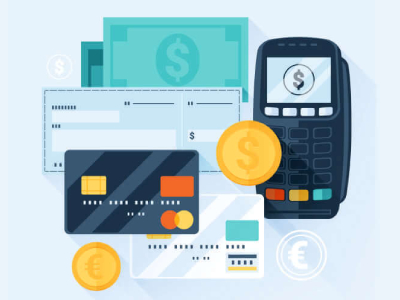 Push Notifications are the key sales-driving factor for an ecommerce mobile app, and they keep intimating the customers regarding offers, discounts, new arrivals, and freebies ensuring the revisiting and high sales happen for sure.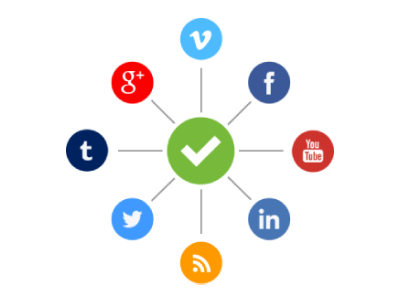 Social media integration not just ensures easy and neat registration or login process instead it also keep the target customers engaged with your ecommerce store and be the best marketing tool to inform the new customer base about the shopping experience had by our existing customers.
Our efficient team of Ecommerce Mobile App Developers in Chennai, India are highly potent in delivering exquisite mobile application for your business.
Avoiding Store Abandoning
Ecommerce store visitors' abandon a search when they can't find the exact product or facing difficulties with navigation, a high rate of ecommerce store abandoning leads to the downfall of business and it needs rectification at any cost. Mobile app enabled ecommerce store can bring back those customers by handling retargeting technique and send message notifications stating discounts for the concerned or similar product.
Searching a product using QR code is the new trend of product search, and you need to place a proper QR code search that helps the customers to find the right product using QR search ID.
We are the leading Ecommerce App Development Company in Chennai, India, who uses advanced functionalities like QR code to make purchase process easy.
Synchronising your ecommerce mobile app with your existing ecommerce website is the most tactical business approach to satisfy your customers and outbeat your competitors at the same time. A complete synchronising process will not just help you to outbeat your competitors instead, it also helps you to save plenty of development time and attain exponential sales.
25% of Ecommerce Expenditure is laid on Mobile Devices
Integrating Google Analytics is mandatory to measure the performance of your ecommerce mobile app in real-time, Google Analytics scales all your KPIs and suggest you the right measures to be taken to meet and satisfy the client needs. Adopt our Ecommerce Mobile App Development Services in Chennai, India to get a detailed analytical report.
You have won half the battle in satisfying the customer needs and attain the niche in the market when you decide to be transparent to your buyers. The process of Ranking and Review system insertion highly endorsed to showcase the quality of the products you provide in your platform.
Wishlist buttons are value-added features for an ecommerce store that helps a customer to buy their desired product at a convenient time, either if the customer is unable to afford the product at that moment or the expected product is out of stock, then they can opt for wishlist option that enables timely purchase for the customers.
We are end-to-end Ecommerce Mobile App Service Provider in Chennai, India, who integrate your required functionalities to enagage the customers.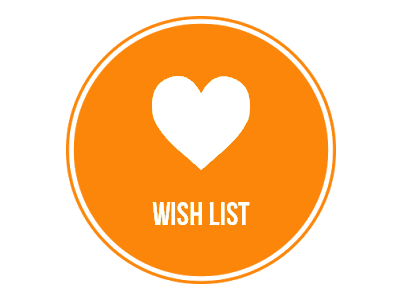 Simpler to login and registration process, the checkout process also need to be easy for a customer else they would get irritated and just abandon the entire shopping process. Make sure the payment and sign out process happens at faster rate with quick loading and simple steps like pre capturing their account details and processing the payment as soon as possible.
Seamless Product Navigation
Product navigation needs to be perfect and seamless to give a feel of ease to your customers when they access your site, the flow in viewing the products needs to be uninterrrupted and make them stay as long as possible and stimulate them to make a purchase.
79% of Ecommerce Purchase Happens via Mobile
We provide assured online store accessibility with our seamless Ecommerce Mobile App Development in Chennai, India.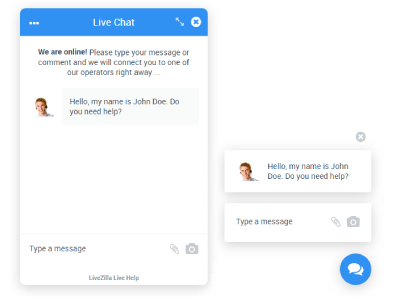 The integration of live chat support brings in a confidence amongst your customers and make them feel that you care for them and intend to deliver a quality product. Have a strong live chat team who rectify customer queries and setbacks.
The customers have the sheer rights to know about their product and its related info, order tracking is one of the technology oriented facility that keeps your customers infomred 24*7 about the order they placed and notifies them with the exact loacality.
Ecommerce Mobile App Services we provide in Chennai, India we offer helps your customers to acquire complete details on their product's logistic process.
An adavnced feature that projects personalized products to the customer according to their previous instore purchase or visit history, the analytical tool built in the ecommerce mobile app will analyze the entire set of products viewed and purchased by a customer in their previous visit and suggests them with the similar ones for further purchase or revisit.
A dedicated auto tax calculator is integrated with your ecommerce mobile app that estimate the tax amount to be included with total price of the product, this calculation will takes place once the customer places the order by providing all the details.
A separate functionality to compare the price of two similar products is created in the ecommerce mobile app that helps your customers to choose the best and affordable one.
Help your customers to buy the most affordable product by displaying the right product to the right buyer using our sophisticated Ecommerce Mobile App Services in Chennai, India.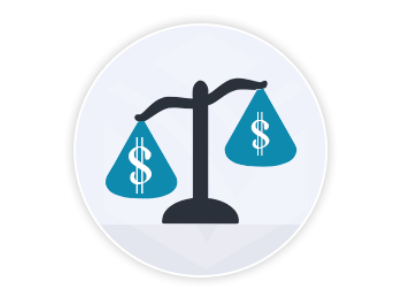 40% Ecommerce Mega Sale Happens Via Mobile
A highly detailed and enlarged functionality that holds several sub features that analyses every action of the ecommerce sale and provide a detailed report to the concerned admin about the transaction, order placed, vendor and customer details, on stock details etc.
The entire database regarding customers, customer purchase history, product information and vendor details are sored in the cloud space and accessed securely when needed.
To send timely mail and SMS notifications to regular customers regarding product update and other offers and discounts.
We at iStudio Technologies offer end-to-end Ecommerce Mobile App Services to satisfy our e-retailers and end buyers as well.
10% of Retail Sale Relies on Ecommerce
Stake-holder wise Functionalities
Emerging Technology Trends that Disrupts Ecommerce Mobile App in 2020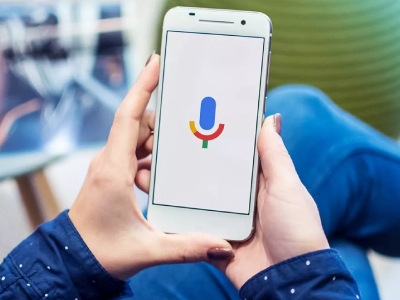 The emergence of voice-based products like Alexa and Siri are so immense that they have totally conquered the entire business arena and highly disrupted the way it operates. We can deny its effectiveness amongst the daily users and if you still have doubts, look at the case of "Rocco the bird ordering his favourite foods using Alexa" which sends a strong message to all the ecommerce players to integrate voice search into their platform.
We are a futurisitc Ecommerce mobile app development company in Chennai, India, who deploy cutting-edge technologies in our app development process to transform your ecommerce store into a next-gen online platform.
No more miscommunication due to mis-spelled product name in voice search or wrong keyword usage in the normal type based search, image search has already established its own trademark in the ecommerce space and all you need to have a proper
technology partner
to carry forward your ecommerce sales without disruption to reach out the audience. For your kind information Google Lens has already started linking the images of products to carry out real time ecommerce sale. Get the best Mobile App Services in Chennai, India, with the help of our Ecommerce App Developers more steamed up to create Customized Mobile Applications.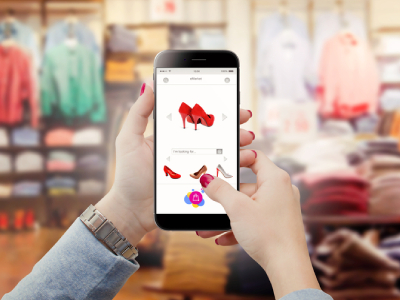 The IoT as a collective technology will completely transform the face of ecommerce and the way it operates, when it comes to customers it provides a far more enhanced user experience by digging deep into personalization and suggest the most accurate product to be purchased in reduced time, on the other hand, it also escalates vendor wellness by creating greater brand loyalty. Hence IoT brings in the perfect win-win situation for both customers and the ecommerce players.
Stay connected with your customers 24*7 with the help of our Ecommerce app development services in Chennai, India, that embbeds IoT technology.
AI-power bots play a crucial role in understanding a customer's contextual need and help them with sorting out their queries. Personalized and individual experience is what today's ecommerce visitors are looking out and this power bot is capable of doing it.
To embrace advanced technologies and deliver efficacious ecommerce services to your buyers
Automate your online store sales by adopting the service of the best Ecommerce Android App Development Company in Chennai, India, now.
Recommendation engines are another form of AI implementation into ecommerce, where they completely analyze customer purchase or e-shopping behaviour to suggest them with preferred product or product category that synchronizes with their taste.
Introduction of Augmented Reality is a new revolution to the ecommerce industry, which helps the buyers to select the right product for their place without even making any calculative risks in choosing the products, for example say you need to buy a sofa for your living room and it needs to get fit into the right side corner, you can't able to take the exact measurement and order a best model with suitable colour at an affordable price for you.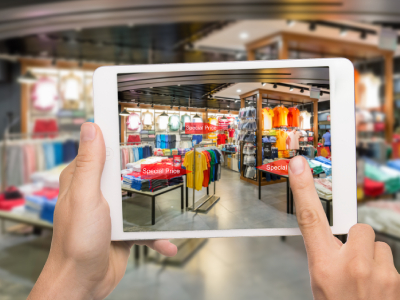 Now AR comes into the action by making things feasible in reality and all you need to do is to select the place where you have planned to fix your sofa and select the product (sofa) as well from the ecommerce store, now with the help of AR you can actually position the sofa and judge whether it is the suitable one.
Deliver fantabulous store experience to your customers by implementing AR as a part of our cutting-edge Ecommerce App Development Services in Chennai, India.
A new face of ecommerce deisgn that has emerged as a promising trend for 2020 and it includes three main categories, Microcopies, Micrographics and Micro-interactions that projects text, images and animations or visual effects in an impressive way to keep the customers engaged even when they are out of internet connectivity.
We have a highly proficient team of Mobile App Designers in Chennai, India, who provide splendid designs for your ecommerce store that makes your visitors completely engaged.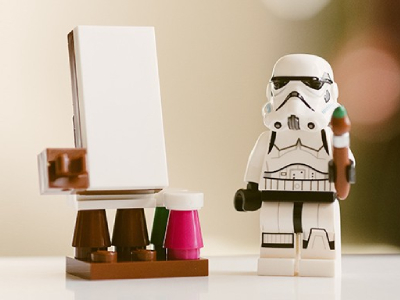 Diversified Product Category Sold in Ecommerce
How Mobile App Improves Ecommerce Sales?
Mobile app is way ahead in sensing the purchase behaviour and buying decisions of a incoming customer for any ecommerce store and it generates a highly descriptive report eatimating the likes and dislikes of your target customers.
Complete personalization is what we can expect from a ecommerce mobile app in customer perspective, it ensures high customer engagement and better interactiveness in the time they spent in the e-store and make it count valuable for every second.
We are the Best Ecommerce Mobile App Development Company in Chennai, India, who deliver quality mobile applications for your online store at a highly affordable cost.
To get the best ecommerce mobile app for your business
Multi-level security assured
Customers expect security when it comes to handling their personal data that includes their purchase history and most importantly their payment details that includes their credit/debit card information etc. Mobile app provides multi-layer security to their users in shielding their personal information.
Cart abandoning is highly minimized when you introduce mobile app for your existing ecommerce site, it is found to be highly evidential that the cart abandoning rate for ecommerce website is 68% and the same drops down to 28% for mobile apps.
Get the on-time to market Ecommerce Android App Services in Chennai, India from iStudio Technologies at premium quality.
Mobile App has been a successful platform for ecommerce industry when it comes to customer retention, when compared with website, mobile app has brought in 38% customers back to purchase and it has increased upto 10X through timely notifications.
Mobile Apps and its allied technologies like AR, AI and IoT will be the future of ecommerce, are you ready to embrace these disruptive changes for your retail? Don't hesitate to join us and be a part of technology revolution that delivers profitable business.
We help our clients to maximize their business and earn more loyal buyers with our end-to-end Ecommerce Mobile App Development Services in Chennai, India. Our ecommerce app developers have great industrial exposure to deliver you a customized application that identifies your business pain point and rectifies the same.