In our previous blog, we discussed about the methods that a technical SEO expert or a team implements to get your website load at a faster rate and doesn't irritates your end user. Here we will be discussing about the way technical SEO helps the given content to be optimized in a better way, you would think that what is the role of technical seo in content optimization? It plays a huge role where it contributes highly to the enriched content. Let's dive into the topic without wasting much time.
Redirecting and Replacing Broken Links and Images
Your webpage might sometime wont be loading the image properly or shows some error in the D-spot where the image needs to be projected, seeing this would bring in a disgusting feel to the user and they might even leave your webpage, a constant abandoning act of your web users might lead to high bounce rate and ranking deprovement that eventually leads to reduced sales.
So how to fix it? Here is how
The similar kind of tactic can also be applied with broken URL links or any other links where the links wont get displayed abruptly in the web page but it might lead to nowhere in the webpage or to a irrelevant page that also causes loss of users.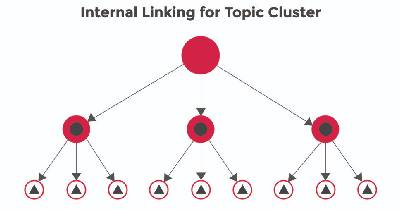 Internal links are one of the finest element that helps a website to be alive and also keeps the incoming clients engaged and make them get converted as best as possible. The flow of connectivity that an internal links brings is splendid and it make sense to your website depicting the hidden or direct meaning that it intend to convey to its customers.
Why we should create internal links?
Things to consider while auditing internal links
Complete Eradication of Duplicate Content
Technical SEO and duplicate content are the two undetachable elements taking place in framing the SEO for a website.
The key role of technical seo is not just handle the link building factors and other technical aspects, but it is also responsible to eradicate the duplicacy of the content.
Implementation of technical SEO analyzes the HTML tags from the search console in order to remove the duplicacy.
We at iStudio Technologies provide the best seo services in Chennai, by bringing in the required technicality where it embeds Google Search Console that figures out web pages with content duplicacy and provide you with better suggestions in eliminating them.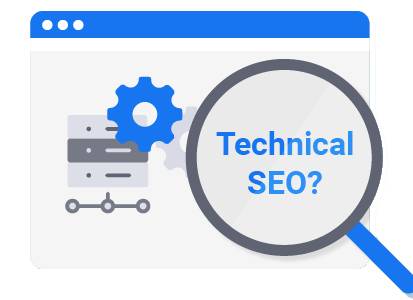 Google's panda algorithm is keenly watching all the websites to filter out the odd one out with duplicate content. Even maintaining duplicacy in title and meta tag is an act of sin according to the law of web or Google.
Applying canonical tag to the pages that has duplicate content is a fine alternative, where implementation of canonical tag helps in finding out the truth i.e. the page which has 100% unique and fresh content.
Structured Data Usage to Highlight your Content
Structured data becomes a mandatory element in the arena of technical seo to find out the best content that a user is looking out for in the whole large ocean of web, optimizing your web content according to structured data make things possible to reachout to the right customer and rich search results also do play a pivotal role here.
Google always gives priority to a website that uses structured markup data and it displays them in its Search Engine Ranking Page. Adopting the web content optimizing technique that displays your particular webpage or entire website content is an added perk to your business over the competitors.
Maintain Balance in On-page Link Building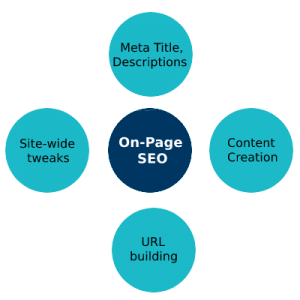 Most of the web builder believes that having more number of on-page website links would yield you with better ranking and increased traffic inflow.
But things get different when it comes to the expectation of Google, this search engine or any of its peer won't love viewing more number of links that would be an actual distraction to anyone who wishes to seek proper information that they believed to get.
Hence it becomes necessary to maintain fair number(s) when it comes to building links on-page. As a team of expert SEO analysts in Chennai, we are highly aware of the technique to place the right inner link at the right time.
Keeping the Google's guidelines to set up links is also a key in building links properly in a webpage and that support needs to be availed by an SEO expert team.
Evade out Content Cannonicalization
Google always give higher importance to a main page of a blog or website instead of providing importance to a sub-page that depicts similar type of content. Google cannonicalization implemented in URL notifies the search engine about the basic difference between the original page and its branch or sub page.
To get your website techncially audited interms of SEO and to figure out the canonicalization mishandling, 90% of canonical web pages are mishandled or implements a totally wrong link building technique.
Web content is not just about posting text in a selected page by describing the relevant topic, it needs to be trimmed in different dimensions and also needs to be optimized based on several technical aspects. Hence it is sheer important to consiider the fact of content, SEO practices and web design and development methodologies to bring out the best optimized content as an output. Approaching a renowned SEO company in Chennai, will be the best remedy to optimize your entire web content.