The evolution of technologies has always paved the way for some disruptive evolution in the past, and it will continue to do so in the upcoming years. Mobile app development is one such vast industry that has always been a place for adopting new technologies into it and has gone through some mind-blowing evolution since its inception. A new decade has raised and it will witness a lot of challenging yet surprising changes in the name of technology and mobile app industry is no exception to it. Being a pioneer in providing lucrative mobile app development services in Chennai, India,iStudio Technologies are  an early adopters of these upcoming technology that is about to get briefed in this blog corner.
Technologies Disrupting Mobile App Development
Voice-based search has already made its mark through the bot assistance like Siri, ALexa and Google talk. Big bees of ecommerce industry like Amazon and Flipkart are investing in millions to embed voice search into their ecommerce platform and to drive in maximum number of buyers into their network.
Technology enthusiasts and thought leaders share their experience that voice search is very well cooperating with the analytical part that drives in customer insights concerning their purchase behavior and product expectations as well. With the early advent of voice search it is definitely for sure that it will soon replace the stereotypical search methods and the ecommerce marketers need to get ready with their action plans to frame an exclusive methodology to market their business according to voice search. Our highly expertise team of mobile app developers in Chennai, India, possess par excellent skill set in embedding the voice search into your online store that attracts maximum number of visitors.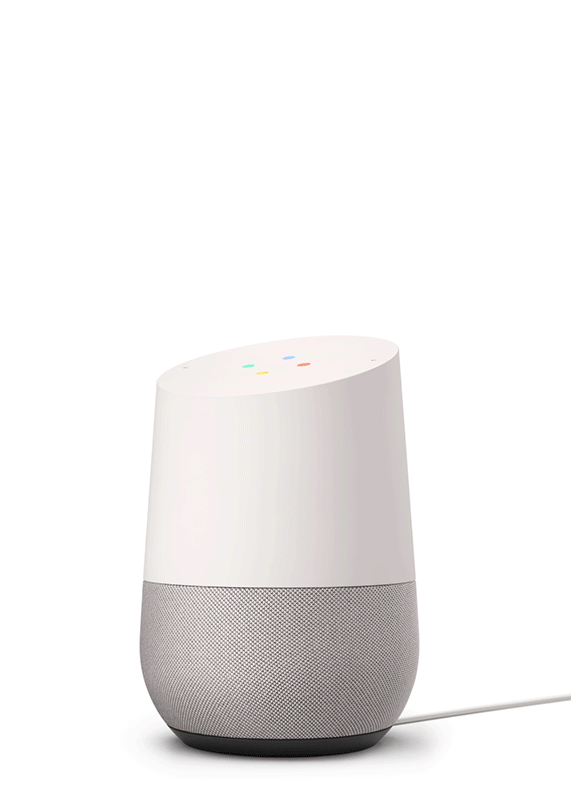 To get your ecommerce platform appified
A perfect backup for voice based search one would say, human are bound to commit errors, and it do reflect in searching for a product as well. Image based search is a boon for ecommerce industry and the one who implements and executes it properly will be the match sure shot. Eradicating the mis-spelled and wrongly typed product info, image search is certainly a tailor-made option to purchase for the millennial. Smart players of ecommerce would combine and integrate both vice and image based search, so how about you? Being an innovative mobile app development company in Chennai, India, iStudio Technologies offer lucrative service in mobile app by delivering a combined force of voice and image search into the context.
Who doesn't want a win-win situation here? Everybody in the competitive business world carves for a win-win situation and only 10% of them achieve it with their smartness. By implementing IoT into their platform e-commerce players can now achieve the win-win situation.The technology with IoT helps  the platform to suggest and provide the exact product according to customers' interest by deriving their purchase history data and analyzing it. The same happens with the vendor or the producer of the product where they are also taken care with good understanding and the IoT ensures proper communication flows between the online seller and the producer as well.  Being the rarest kind of mobile app development service provider in Chennai, India, we offer complete set of solution using IoT for your ecommerce mobile app.
To achieve 3X more sales on your e-tail business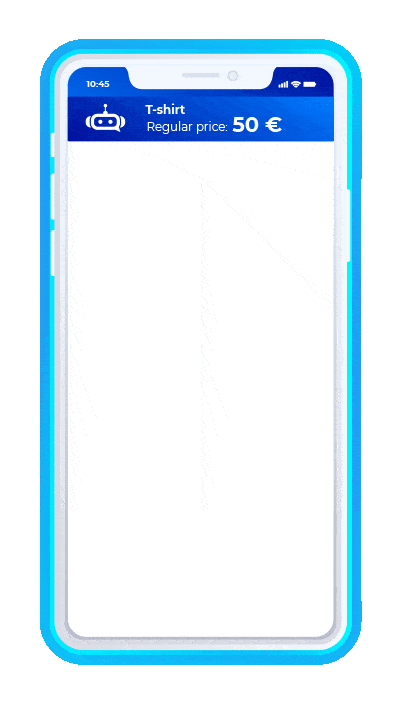 AI-powered bots are unavoidable elements of any ecommerce or a normal website according to today's scenario, they have become a part and parcel of the web presence and ecommerce stores desperately need it. 
AI can be the perfect replacement of customer support executives who cannot be in touch with customers 24*7; development activities are swift in progress in the arena of ecommerce to implement AI into their systems. Compared in any aspect, AI will render exceptional benefit to an ecommerce player when compared with the human force when it comes to customer handling. 
Technology has raised its standards a par high with analyzing the personalized query of a customer and providing the perfect fit solution with deep learning technique. 
Being an early adopter of technology, iStudio is potent enough to attach AI powered bots into the ecommerce mobile app and help online players to deliver the best personalized service to each and every customer.
A fresher to the world of technology says that AR is a magic, but, there is a lot of logic lies and operates behind the technology of augmented reality. Hyper-personalization will be the right one word to describe AR especially when it gets implemented into the ecommerce platform. There is no scope for a customer to choose the wrong product when AR gets down into action, AR can measure the space of your living and suggest the perfect fit sofa and also navigates you to the right branded shirt that gives you suited look. AR makes perfection to simple and it keeps implementing it in every walks of product purchase. If you want to acquire loyal customer base then adopt our seamless AR embedded ecommerce mobile app services in Chennai, India, now.
Technologies are always disruptive provided if they get landed in the right hands; make the best and fullest of these technologies only at iStudio where you can experience the difference in attaining the extraordinary feet of success with our mobile app development.
To know how exactly these technologies work?