As the
digital marketing
is getting momentum for its inevitability for businesses of all types and sizes (start-ups, SMBs and Large enterprises) to thrive in today's unpredictable market conditions during the pandemic and lockdown, we know that most of you are worried about the cost and budget of a professional digital marketing service in the year 2021, but, Fret not! It is not as expensive as you imagine. But it is important that you entrust your business with a reliable digital marketing service provider like us to yield the maximum benefits and at the same time avail all them in a limited-budget. Gone are the days that people rely on TV commercials and newspaper ads. New age customers are digitally knowledgeable and always hang around in the social media platforms. Hence, it is a better option and only a professional digital marketer will know how to invest right on these platforms along with other digital marketing services including SEO and SEM, PPC, Google Ads, etc.
Your brand is like an unloaded weapon to survive your competitors it should be fortified with the right digital marketing strategy. But once the brand has picked up you are in the game on your own along with a digital marketing support service every now and then. At
iStudio Technologies
we help the start-ups and small businesses to create brand awareness through various marketing means and to become the top player in your industry with the right ingredients customized to today's needs from the conventional methods of digital marketing. We also render digital marketing support services to big enterprises who have already built their niche but need outside support in SEO strategy and lead generation.
Efficient and cost-effective digital marketing services for startups, and SMBs
Social media digital marketing service (SMM)
Although social media presence is important it is not necessary that you have to project business on all the platforms which will result in scattered effort and more investment. Today, most of the companies have their handles on all social media platforms which is absolutely fine but it is essential to choose to do digital marketing somewhere where there is the right type of audience depending on the product or service you provide for your customers. As a leading social media marketing company, we help you in optimizing your social media accounts and post campaigns for better reach among the larger group audience in a shorter period. Social media marketing is an effective practice among digital marketers these days to get the desired result of conversion and ROI.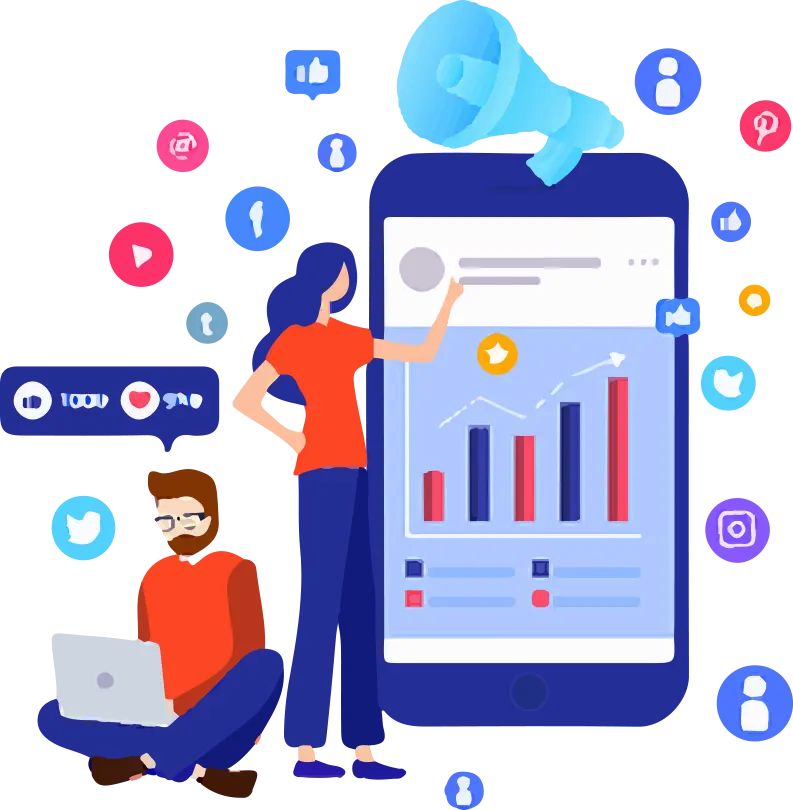 Focus is more on SEO and content
Instead of spending more on other things your initial step to boost your brand should be creating content with keywords for search engine optimization. The content should engage the readers and also serve as a tool to bring your website on search engine page results. Hence, it is important to do a thorough consultation with any professional
digital marketing agency
for them to learn about your business goals, sales target, your customers and to optimize your website efficiently and to set forth the right digital marketing techniques suited for your business needs.
SEO optimization sources and other digital marketing services to make your brand visible
Facebook Ads or Google Ads?
Google Ads is the most popular medium for advertising campaigns hence many companies choose Google Ads by default to promote their brand and for lead generation. But few of them are also trying their first hands on Face book ads as millions of potential customers use the platform not only to connect with each other but also to buy products these days. While Google Ads plays a vital role and facilitates search engine marketing Facebook ads helps to showcase your product/service to a massive audience for brand awareness and customer engagement. Although there is no comparison digital marketers choose these platforms after carefully analysing the current condition of your business and how well it does or how much improvement it needs from the point it is right now.
IStudio Technologies provide divisive and comprehensive digital marketing services at an affordable price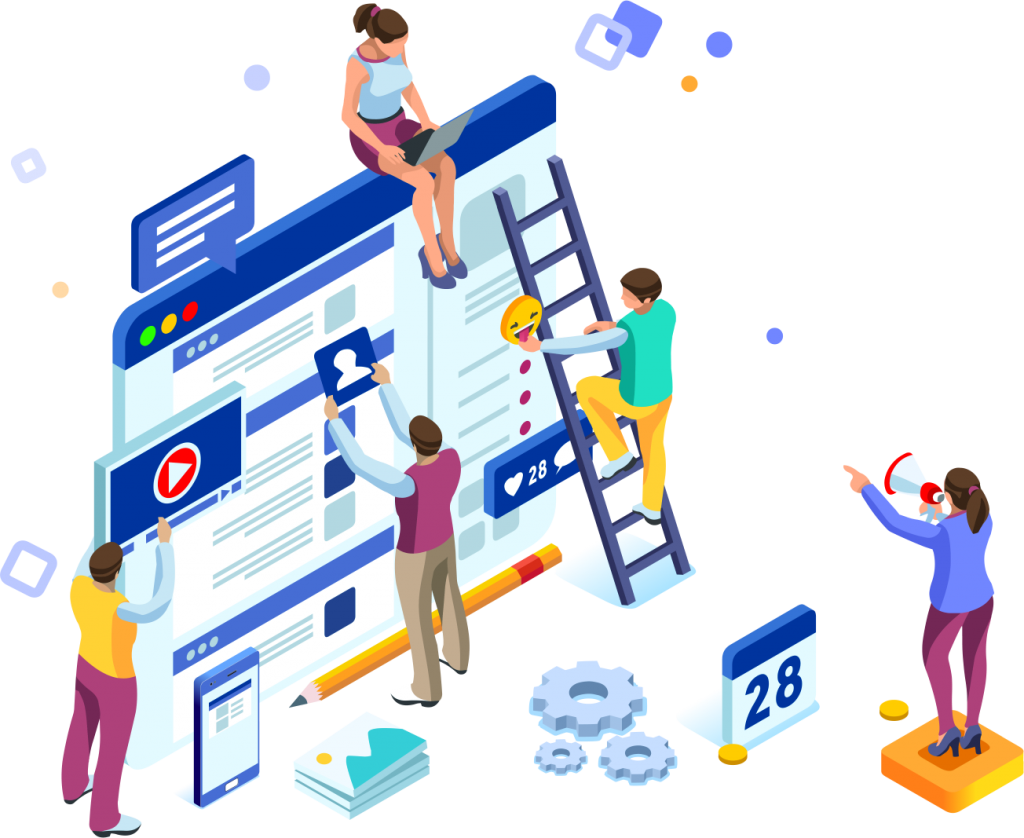 How to choose the best digital service company in 2012 for your budget?
It is indeed a herculean task to find the best digital service provider among the hundreds of websites providing the same service at variable prices. Nobody wants to compromise on quality as much as they want the work get done at a low price. But there are certain things that should look in for when you carefully choose a digital marketing service online. Professionalism comes from expertise in the digital marketing field credibility from years of successful delivery of
digital marketing services
not only to well-known corporates but also to a versatile business types like start-ups, and small & medium businesses. Ideally a company that has more experience in providing flawless digital marketing services with a flexible pricing structure is not only reliable but also cost-effective and help you achieve ROI and increase sales.
Increase ROI and grow your revenue with innovative digital marketing services that iStudio Technologies offer at an affordable price