Unit 3D
game development
is one of the best game engines developed only a decade ago. It is one of the best cross-platform game design and development platform that has evolved into a superior software in the few years. Unity 3d is the most preferred game development for 2D, 3D and also mobile games. It has exotic features like cross-platform compatibility, asset and store management, excellent visuals, out-of-the-box design features and gaming experience it provides is beyond any words.
What is Unity 3D game app development?
With Unity 3D game engine, we can develop games for various platforms running on different operating systems like desktops, consoles, AI/VI devices and smartphones and also for Windows, Linux, Mac OS and iOS and Android mobile phones that covers a huge volume of audience using various devices for their game play. This has increased the popularity and reach of Unity 3D game development and software.
We develop the best Unity 3D games as per our client concept and requirements for multiple platforms
Features of Unity 3D game app development
Unity 3D game engine is robust and most wanted game development platforms in 2021 and comes with two versions. One is free version open source and pro version with advance features can be bought for unique 2D and 3D game app development with extra features. The game engine has certain extraordinary features that developers love like store and assets, processes and tools and community help with video tutorials.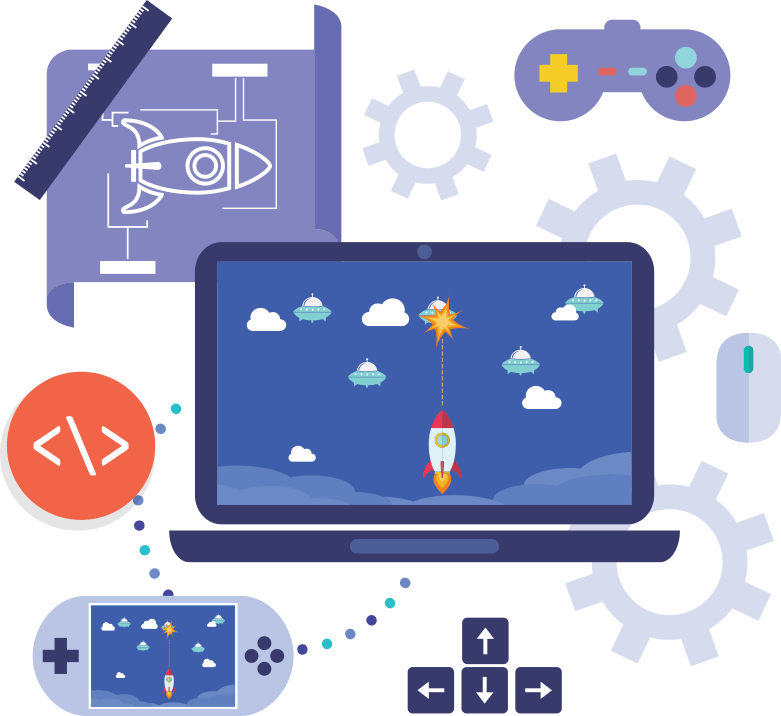 Cross-platform compatibility
Unity 3D game app development is usually done so that it can be used on multiple platforms, your PC, Ps4, Xbox, smart phones, AR/VR devices can be used to play games developed with this technology. It integrates into multiple platforms easily and Unity 3D game developed for one platform can be easily modified for another platform with little coding. While rendering and transferring is easy the assets help the graphics rendering quick and accept the rendering from other engines also.
Affordable Cross-platform Unity3D game app development service in Chennai
Unity 3D game development is efficient as well as easy for the developers because mostly of the online tutorial and learning demos available in the suite. Even a person with no experience can develop a decent enough game app using their knowledge library available in the Unity 3D game suite. To elaborate the video tutorials can be run on side by side while working on the game development. Each and every step can learn through this manner to develop a fully functional game without any outside help.
Easy Coding and in different programs
The developers can use multiple coding languages. Unity Script comprises of C+, Javascript and BOO which makes it easy for any developers to who has knowledge in these languages can readily develop games using Unity 3D game engine. It is also easy to modify or change codes and programmed for the game's specific needs.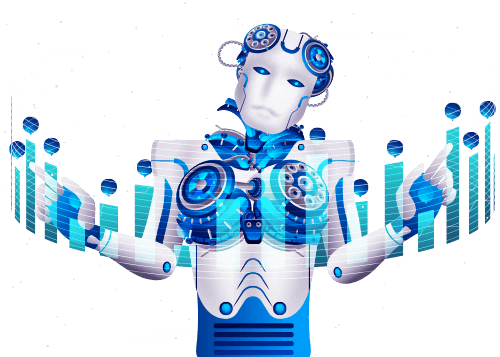 Without the need for additional tools and extensions you can render Unity 3D in web browsers, desktops, smartphones and consoles and this is why even in 2021 Unity 3D is still the best game development engine that fulfils all the requirements of the developers and satisfies the users with its cross-platform abilities. Unity 3D is best for developing 2D and 3D games and also AR and VR based games as it is efficient, credible and most preferred among the gamers around the world.
Excellent user interface, awesome gaming experience with Unity 3D game app Development
The games developed with Unity 3D game development software in 2021 provides a great visual treat along with no-glitch interface that run smooth giving more opportunities for more visual based game experiences. It is simple to understand and effective in implement in game development at the same time provide out of the world gaming experience for the gamers.
The built-in analytics in Unity 3D game software helps the developer to explore, find and use the metrics for the future game development purposes and to fine tune their developer knowledge in creating further efficient game apps for multiple platforms. It not only gives in-depth view of the processes and results but also give forecasts for best game development that the insights can be used and opportunities can be explored for efficient game app building.
Being the best game app development engine in 2021, Unity 3D is the unanimous option of all game developers and clients as it gives the best visual feels and game experience to the users. With this robust and cross platform game software you can create user-friendly game apps with excellent visuals that make the users have the feeling of actually living as one of the characters and make them tied to the game.
Looking for an advanced game app development service using Unity 3D platform? iStudio Technologies has experienced developers who can make your ideas into excellent game by using the unique features effectively.