Artificial Intelligence, Augmented reality and growth of digital medium is showing a dramatic increase and the utilization of digital marketing will be unpredictable even during the current ongoing war of pandemic situation. One of the best
game development company
based in different location provides a high-class solution for its clients on developing games application and utilize digital marketing tactics for brand promotion.
What is the digital marketing strategies to be followed in game development?
Digital marketing strategies
in game development will be different rather than other marketing strategies. The different digital medium are the devices like mobiles, iPad, laptops and also social media like Facebook, Twitter, Instagram, YouTube, etc.
In older days, games were played on PC but with the invention of the latest devices, changes are taking place and the popularity of these game which are developed, and its familiarities for growth are done by digital marketing, and implementation is cost-effective rather than traditional marketing.
Looking to improve your game website's online presence through proper digital marketing?
Digital marketing in the game industry follows some strategics, which are as follows
Apps should be created for games that should be operated on different mobiles phones based on their Operating systems with optimization done. Nowadays even apps are marketed, in such a way it reaches an audience around the globe.
It is the most important one to be followed, as games are becoming familiar to all ages of human beings and should be suited for all digital mediums of different size, screens and different Operating systems.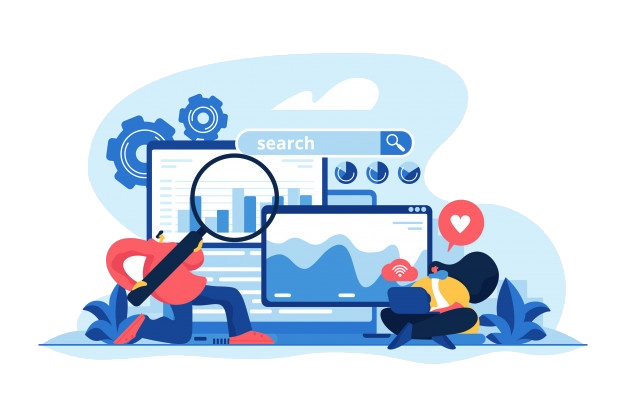 One of the upcoming media called podcasts which helps all to listen by an audio file either through a speaker of any devices or can be heard by headphones, about the gaming, its frequent updating, news and review of the games.
3. Gaming through influencer marketing
A lump sum amount of money is paid to the influencer, whose responsibility is to bring a larger audience to a particular game. Influencer uses some ideas and some methodology to achieve the task.
We provide all the strategical solution to improve user engagement in your gaming website
This is the second search engine apart from Google, which has the video from gaming channel and will a higher ranking of video by the implementation of
SEO
, links to the website, description, Appstore, social media platforms will lead to a quicker reach and trailer with graphical and motionable ideas, helps to bring more audience.
This also helps to bring more traffic to websites, where the audience come to know about the gaming and also find the available comments, which helps to get an overview of the games.
In digital marketing, branding is one of the major factors and some tactics are used to promote the
brand of the games
rather than to follow other tactics which are used in digital marketing. Digital marketing agencies built a strong consumer and maintain the database to nurturing them at frequent intervals.
7. Social Media platforms
To increase the promotion of the brand of the games to a larger scale can be achieved in social media platforms which may be like Facebooks, Instagram, Twitter, linked ln, Quora, medium, Reddit and so on. Sometimes even it is possible to run
gaming marketing
campaign ads, which leads to a quicker reach of audience around the globe.
Thus, the importance of
digital marketing in the gaming
industry and the various strategies are explained clearly which will be helpful to everyone in future and makes the game industry grow rapidly.
iStudio Techonolgies is a pioneer in game website digital marketing and the good news is that all our services are wallet-friendly