In 2019, the SEO world went through two major algorithm update, and you would have gone through enough about them to get a better position in SERPs (Search Engine Ranking Pages) and attain more traffic.
SEO is not the same stuff anymore, and we need to focus on lots of analytics and try out different kinds of stuff to achieve success.
SEO activities get widely classified into On-page and Off-page to cover up all the platforms and media that helps a website to get completely established.
On-page SEO activities make a website potential enough to derive in the targeted traffic, keep them engaged, and make all the possible attempts to convert the leads.
Whereas Off-page SEO, on the other hand, provides rigid backend support by promoting a website in third-party forums, article and blog corners by establishing a solid chain of links.
This blog will depict the dos and don ts of on-page SEO in this 2020. Being the best SEO Company in Chennai, we are thoroughly aware of all the DOs and DONTs of On-page SEO, and hence are sharing it now with our clients to provide proper knowledge.
SEO experts believe that On-page SEO contributes only 25% of a website's success, but it is still the base root of a website. If the base not laid with a strong foundation, then any website will fall like a house of cards.
Being a renowned SEO agency in Chennai, we give top priority to on-page SEO activities, and that has brought us towards the top of any of our service-related search. So here I have broadly classified the On-page SEO activities into four subcategories, and the entire DOs and DONTs depiction will revolve around the same.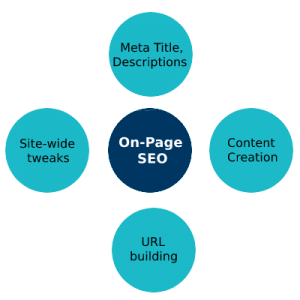 On-page SEO Sub Categories
1. Meta Title and Meta Description
Meta titles are mostly will be the heading(s) that we give in the H1 tag of the website content, creating the same or equivalent kind of title will help you in getting required reach.

Similar to the Meta title, meta descriptions will be a short 1.5 lines narrative that depicts the entire concept of the web page to enhance the easiness of user experience and make them travel in your website. Where you can see the real example of how the Meta Tag and Description gets displayed in the Google's front screen.
Get framed with the perfect set of Meta title and descriptions from our SEO services to attain maximum business benefits.
Dos and Donts of Keyword Inclusion
Do add the keywords in the meta title or meta description naturally, and don't make it look like a stuffed one. A keyword drove meta title, and meta description is a positive signal for both the Google search engine and the end user stating that they have landed in the right page and the Google is crawling and ranking the appropriate website.
Don't over exceed with the character count of Meta title and Meta descriptions that would decimate the chances of your web page getting a better ranking. A proper meta title needs to be not more than 50-60 characters and the corresponding meta description needs to be not more than 160 characters. SEO analysts state that a well-framed and under control meta title and meta descriptions will have 8.6% of higher search result in Google.
Being an experienced SEO Consultancy in Chennai, we create calculated and impressive meta titles and descriptions for our client's website.
Do's and Dont's on keyword modifiers and organic CTR
Please Do add modifier kind of keywords to your shortlisted set of target keywords to reach more close to the clients and be part and parcel of their search hunt. For instance, if you are targeting for web design service then you can use modifiers like "Best web design company", and instead of adding usual modifiers like "best" you can also use "innovative" and "creative" kind of words to enhance your capability and also rank in the top spot of low search terms.
Please Don't underplay the effect of organic CTR in On-page SEO where the actual conversion takes place, even though if you have made the clients visit your page through powerful title tags and meta descriptions, still they are on the edge of purchasing or availing your service which might turn either way. An organic CTR is the one that converts the incoming user, and it needs to be well crafted.
Being a reputed SEO Service provider in Chennai, iStudio Technologies follow standard and successful practices in implementing the suitable and best organic CTR for your page.
To get the best on-page SEO Service
Do's and Dont's on keyword usage and Meta Descriptions
Do– Post conducting thorough research on the web user purchase intent, Nielsen Norman Group gave the result that keywords which got projected at the beginning of the sentence or paragraph will have a greater impact as compared with the keywords getting projected at the tail.
Don't be negligence with meta description as it is equally important to that of a meta title where it does not just tick the box of relevancy or keyword insertion it also required to be unique especially when it comes to a service that is widely delivered by most of the players.
Do avoid Keyword Stuffing
Once you are done with all meta tag and description related stuffs, now you can move to the heart of your website or web page "The content".
Inserting keyword in a website is always a debatable topic and similar to scientists getting splitted when it comes to earth's origination, the SEO world too categorized into two where one group firmly believing that keyword density doesn't count anymore and the other still sticks with it.
However, some renowned experts who believes that keyword density do exists and they works as well, further adding up to their statement a 1000-1500 words content need to have maximum 5-7 relevant keywords (proper combination of primary, secondary, tertiary) and the primary keyword needs to get reflected in any one of the H2 tags (atleast).
Therefore stuffing more than the estimated number of keywords will definitely make your webpage or site sick foresure.
Being a promising SEO Company in Chennai, we strictly discourage keyword stuffing in our content work and follow some niche-based tactics in inserting the right set of keywords at the right spot to keep your visitors engaged and make them avail your product/service(s).
Please Do include your first keyword within first 100 words
If you can see the website page of any experienced or successful SEO company, you can notice that they would have inserted their targeted (primary) keyword within the first 100 words (atleast) to bring in a belief in the mind of visitors that they are providing the promised service, despite of adding all the glimpsy stuffs in the content, it needs to incorporate keyword priority to grab the attention of Google at the earliest and also provide the right information regarding the service to visitors.
Do include only relevant keywords
Apart from keyword stuffing, keyword irrelevancy also do matters when it comes to ranking your website in Google, few companies are still imposing irrelevant keywords in their webpages or blogs (like including keywords of other similar services) to generate more leads, actually this will end up with de-promotion of your business in online, where Google starts to discriminate that particular page for ranking.
Avail the most valuable consultation from our SEO Experts in Chennai, to eradicate irrelevant keywords completely from your webpage and improve your ranking.
To get customized content support
DONT'S
Never include irrelevant internal links
Handling links is a sensitive task in the SEO game, and they are more effective either way when compared to keywords, inserting one wrong internal link will decimate the chance of lead conversion as it could highly irritate a visitor and make them abandon your page.
"Mis-handling of internal links is the birth place of bounce rate for a website" it is 200% true where internal links are the only primary source that enhances the navigability of a webpage and if it is not handled properly then the door for enriched user-experience gets shutdown completely.
Hence it is essential to adopt the service of reputed SEO Consultancy in Chennai, to get rid of the act of using irrelevant link.
Dont forget to add images
"97% of websites featured in Google's first page have atleast one image with them"
Images plays an equally important role to that of content and one would say that a well-made content with impressive and relevant images makes a website complete. Just adding images doesn't workout in terms of SEO and it requires to feed-in respective alt-text for better ranking promotion and easy reach.
Don't avoid Schema Markup
Making things simple for Google and the user is where your website's success lies on, and the implementation of schema markup/structured data is one such approach. A well structured Schema markup enhances your website's chance of getting projected in featured snippets. Our rigid Technical SEO Services in Chennai, helps to attain a position above no.1 in Google and that is getting featured in their snippets.
"Remember Schema Markup will be significant ranking factor for Google"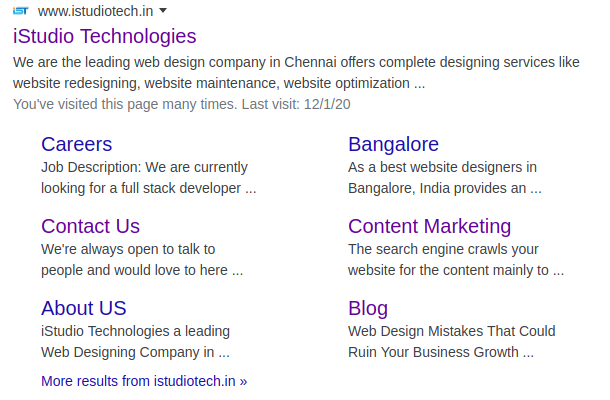 Do include Keyword centric URLs
"A URL with Keyword has 45% more chance of getting better Click Through Rate when compared to keyword less URL's"
The logic behind the above depicted statistics is that human finds the relevancy rate high in keyword driven URL when compared with non-keyword driven URL. Moreover, implementation of keyword in URL is a ranking factor that Google considers, hence it is fair to build a well-structured keyword based URL for any of your webpage.
Here is the best example of keyword based URL, and our end-end SEO Services in Chennai, includes keyword optimization for your URL as well.
Do insert only short keywords
Including keywords into your URL is essential, but it needs to be short and crispy to impress visitors and the search engine as well. Similar to the keyword density factor it is also mandatory to keep a wordcount on your URL keywords and here is the exact count:
It needs to be within 3-5 words or within 50 characters
And here you can see the perfect example.
A well structured URL needs to incorporate your business name, domain type, service and the location (if possible).
Don't be careless with URL change
If your website is the shop then the URL is your display board, if in case your shop got relocated or under construction it needs to be mentioned in the display board. SO as your URL, changing the URL structure is a big leap and it always needs to move towards further betterment.
A careless attempt will lead to nullification of your business leads in-flow. Hence as an established SEO Service Provider in Chennai, we set 301 redirect link to notify the search engine and the visitors regarding the website or webpage relocation.
4. Overall Site Optimization
Do use a proper SEO Plug-in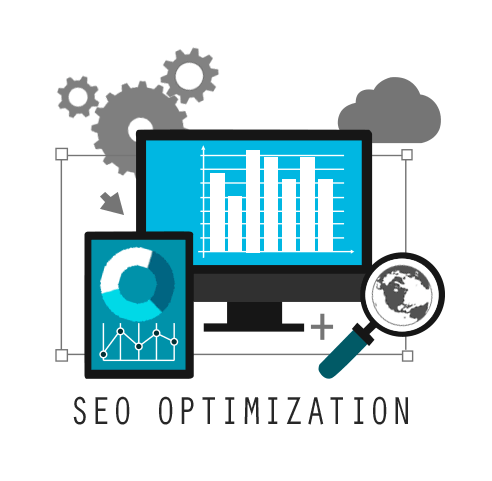 Using a proper SEO plug-in is definite to move things simple and flawless in the entire process of website creation, being a expert team of SEO Analysts in Chennai, we prefer and suggest to use Yoast SEO that can seamlessly carryout the activities of optimizing the tasks of keyword density handling, keyword implementation, meta tag and meta description handling, and finally dealing with the images as well.
Don't have a sluggish website
Speed do matters a lot when it comes to loading your website, any website that takes 3+ seconds to load (in mobile) will be definitely abandoned by its targeted potential customers irrespective of the design, information and attractive UI it holds. So never ever comprmise with site's speed.
It takes even more time to depict with you the entire set of factors that contribute towards better on-page SEO and following the above mentioned practices would help you to acquire a respectable position in Google search and earn a valuable set of potential customers to get maximum business benefit.
To fine tune your website