The whole world is suffering from a high alert pandemic situation; the outbreak of Coronavirus is so intense that even the most powerful economy of the world the USA has no time to research out the origin of this virus, since they are rushing out to save their citizens lives.
Welcome to the world of viruses, the new era of competency, war has emerged, and it is highly deadly due to the fact of being unidentifiable, when the whole world has got stagnated with the effect of a single virus attack, companies especially the tech-based organizations are completely transforming to online to keep running their business without getting hindered by Corona.
To make thing sure organizations are highly dependent on online, and hence a website is found to be the grass root identity for any organization. Maintaining, nurturing, and protecting it from security risks is highly mandatory to keep the business going on, and hence the security of the website becomes key here.
Being a secured web development service provider in Chennai, India, we at iStudio Technologies take the sheer responsibility and the initiative to brief the business world regarding their websites' security and educate those regarding preventive measures that could shield their website from virtual virus attacks.
50,000 websites gets hacked everyday
General Security Risks for Websites
There are n numbers of possibilities through which your website can get hacked or attacked virtually online and here we have depicted some of the common and major format of threats that every websites faces in their routine.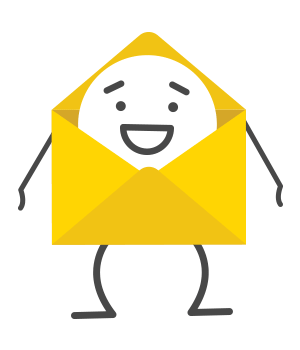 We do consider spam as something unsolicited or an annoying kind of message that continuously pop-ups in our website page screen without any relevancy, most of us consider a spam message or a mail to that level and hence avoid it, but spam messages and emails can be highly malicious that might contain attacking virus software that could harm your website and induce Google crawler to make you penalize for adhering backlinks to suspicious and unauthorized website hosts. The penalization from Google causes ranking downfall and hence eventually leads to low business rate. Being an experienced web development company in Chennai, we offer enthralled web security services that protects your website from any malware spams.
Malicious Software are commonly termed as "Malwares" in the tech world, malware are relatively dangerous as it could cause a great decimation to both the website holders and the website visitors as well.
The danger of malware lies in it accessing the whole data of the website holder and the visitor easily without their knowledge, since they can exist in any format and in any size they are extremely complicated to get detected.
Online hackers tend to generate these malware in the form affiliate links to steal your data and the data of your website visitors' too, hence being a renowned web development company in Chennai, we offer high-end security to the websites' we create to safeguard your data and your visitors data from malware viruses like memory scraper, downloader, and injector.
43% cybercrimes are targeted on small businesses
The process of either buying or selling a domain name needs to be handled with care, because it is equivalent to buying a property from an unknown person, domain purchase involves several hidden security risks that is not analyzed and foreseen by any organization surprisingly even in this digitized world. An organization must not just look at the way a domain suits their business and service, instead, they also need to measure the extent of security risks in it. To measure the security risks you need to approach a web development expert in Chennai, who can handle any security constraints.
Distributed Denial of Service popularly known as DDoS wont directly attacks your website and breach the security instead, it gradually denies the inflow count of your website visitors by generating a spoofed IP address that redirects them to other website domain, it certainly takes time for you in analyzing this particular situation and opt out for a remedy.
Moreover companies majorly do the blunder mistake of rushing up to overcome this situation in saving their server backup and hence get themselves prone to malware attacks, therefore one need a website maintenance specialist team support in Chennai to get rid of this DDoS attack.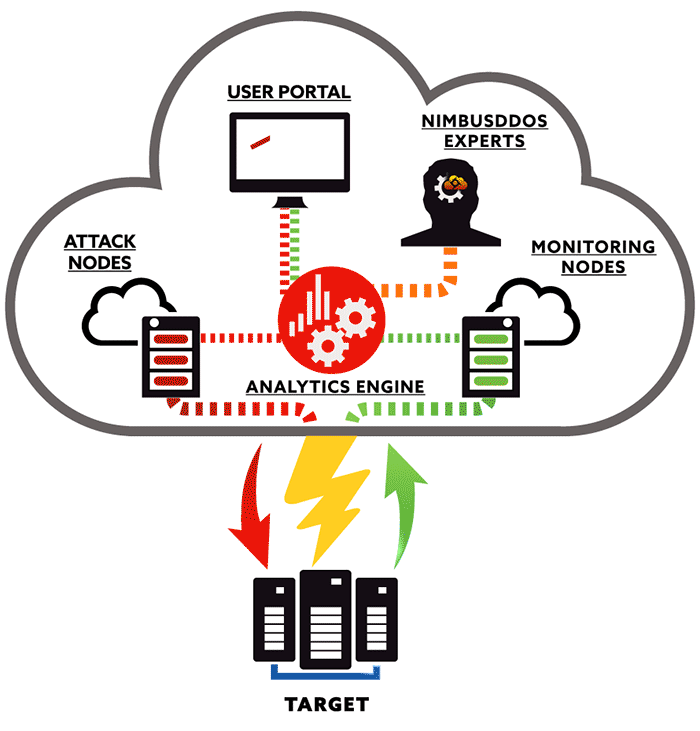 Getting blacklisted by a search engine, either it might be Google or any renowned browser; it is still a part of threat that pulls your website and its related business down. It is not a normal way of security risk, but it could certainly cause damage to your website, if the Google crawl finds any malicious content (even if it is inserted by spammers) still you will get penalized for it through marking your website under blacklist by Google or any other search engine, it is equal to that of getting black marked in your profession or academic career that makes it hard to get rid of, availing the helping hand of a trustworthy web development service provider in Chennai, can actually bring in the difference by detecting the hidden spams way earlier.
Hence these are some of the commonly occurring and deadly security risks and attacks that could plunder the growth of a website, so now it is time to look at some of the preventive measures that any website holder must not avoid at any cost for the good sake of their business development and also to ensure the security of their website visitors.
54% Companies have faced online attack at least once last year
Preventive Measures to Protect your Website
While visiting any website in today's date one could see the tag of HTTPS near the URL link, where the hyper-text transfer protocol based communication gets secured here with encryption, which means the sever details and the logged-in user data like their username and password are kept safe and can't be stolen at any cost. Moreover Google mentions that possessing a HTTPS standard is mandatory for every website and placed this factor as an important ranking criterion, where the search engine deliberately encourages websites with HTTPS implementation. Moreover, the search engine itself mark websites as not secure if they have not adhered with HTTPS.
To Avail a Secured Website
Implement SSL Certificate
Secured Socket Layer or established as SSL is similar to the kind of HTTPS that ensures the security of ecommerce websites and the involved users, similar to normal website, the online retail ones also need to implement the SSL certification in it to encrypt the happening conversation to protect against virus attacks from hackers, it especially deals with protecting the details of credit and debit cards by encrypting the password and pin numbers, hence making things difficult and lengthy for hackers to crack the code. Being an experienced player in web development arena, we strongly recommend online business players to avail web solutions providers who cater HTTPS and SSL based service.
To get SSL Certified Ecommerce Website
Would you believe me if I say that website hacking and any security attacks that a website faces might even happen due to the negligence of software update? Yes, you heard me right, software update postponement might even risk your website's security, say you are running a WordPress based CMS website, updating the involved software here is essential to not just avail the extend features, no software in this digitized world is perfect , and it keeps moving on to perfection by updating it and extending its security standards. So please don't deny the updating activity of your website, and do it immediately. Avail our secured web development services in Chennai, that keep your website updated anytime to be attack free.
38% Companies are ready to face online attacks anytime
When it comes to web hosting an organization always need to take wise and the best decision to make sure their server and its dependent website is completely safe. Business organizations might opt out for shared server hosting, due to the glimpse pricing stuff that exists in today's hosting market, but the hidden danger here is your website gets into trouble when your host server provider gets virus attacked, which means your server space also comes under red alert. Hence you need to think twice before opting out for a web hosting plan especially a shared one. Adopt our web hosting consulting service in Chennai, to make a corrective decision that is future worth it.
Secure your PC and Password

Securing your PC and holding an authenticated and non-traceable password might seem to be a normal reminder, but they are highly essential activities that need to be carried out too. 
Just look at this stat:
A study reveals that hackers can crack 25% of global passwords in just 3 seconds
Shocking right?
One need to maintain a non-traceable and complicated personal password to get away from security threats online.
Similarly, safeguarding your personal computer is found to be pivotal in shielding your website from virus attacks, people might unknowingly provide access to malicious software from their personal computer while accessing internet, and the worst part is it happens when it get connected with the FTP that steals the username and password that are important for website operability.
Being a reliable website maintenance service provider in Chennai, we offer you a splendid service by bringing in the best PC and password management tools on board to enhance your overall website security.
You could question me that how could humans be an element in taking safeguarding measures?
Let me reveal you another shocking stat, Huffpost states that 95% of online security risks happen due to human error.
It can further briefed with a real time scenario, while handling a website say it is in the development or designing phase, it needs to be essential that the login credentials and other FTP details are not given access to every employee, multiple employees sharing the same username and password to work on the back-end gives a scope to hackers to disrupt your work badly and also to derive out data.
Hence it is found to be essential to limit the access of your website operation and share the login and other FTP related credentials only to selective few.
When developing a website always looks out for worst things to happen, the online world is highly vulnerable and unimaginably transparent that every website holders must be aware of and be prepared by executing cautious acts. Being an experienced WordPress web development company in Chennai, we always advice and go for a backup storage plan that keeps your content and other works safe in a separate drive. Because no one wants their hard work get ruined in minutes of time to filthy spammer.
To know in detail about our website security strategies
Focus on your CMS Settings
The positive arena of workforce say new product development or an exclusive service delivery is not just automated today, but the either side that is the negative shade of the digital world like hacking has also got automated. A lot of hacking these days are automated and tools have emerged as well for that, hence it is found to be mandatory to keep changing your CMS settings, irrespective of the CMS you use, it demands constant changes in it settings especially in:
2, 30,000 Malware samples are created every day
File uploading might even risk the chance of getting your website hacked, say you need to review a particular file from your client side to deliver them the required service, but still it might create a scope for getting hacked. Hence you need to do some exclusivity with the programming of storing the file in a separate disk, and that part will be handled by us. Being a prolific web development company in Chennai, we ensure maximum security to our client's website and restrict malicious access from any side.
Managing the security of your website is a highly tedious task that requires twice the dedicated effort and time as compared to its creation, one need to approach a holistic web development company in Chennai, in order to avail the high-end secured development come maintenance service. We at iStudio Technologies are well versed team of web development experts who deliver proficiency in catering enhanced web development and maintenance service to our renowned clients.