One of the exclusive and growing digital trends is SME service while many organizations rise on a high tide of digital disruption and reap its benefits into millions of dollars, a few of them fall back due to the lack of distributed information in the organization and no proper strategy. It is why planning or redesigning your business strategy following digital trends is the initial step of digital transformation.
Subject matter experts (SMEs) are saviors who can combine your creative ideas and the digital technology that you are not familiar with and create a plan for successful transition across different layers of your organization. They are the connecting bridge between the digitally transforming organization and its employees by offering a re-envisioned business plan and other operational information in a simplified manner for the leadership and the employees so that the productivity is parallel to the digital business goals.
SME and cloud computing services for the enterprises
Benefits of SME services in large enterprises and big organizations can have a multiplying effect with other technology innovations
For any industry, the digital initiative is about getting a series of IT services. Defining the business strategy by involving SMEs who have expertise in both the industry and digital technology becomes the priority for successful integration. Identifying your long-term business goals and company's vision in line with digital trends becomes smooth and consistent with outsourced SME services to make the transition successful. As the decision flows are digitized with subject matter expert collaboration, it gives a holistic view of the business.
iStudio offers the best SME services in India with a team of experts who are skilled in data science
Cloud computing integration/ cloud migration
Cloud empowered digital transformation for large enterprises – big transition with big data analytics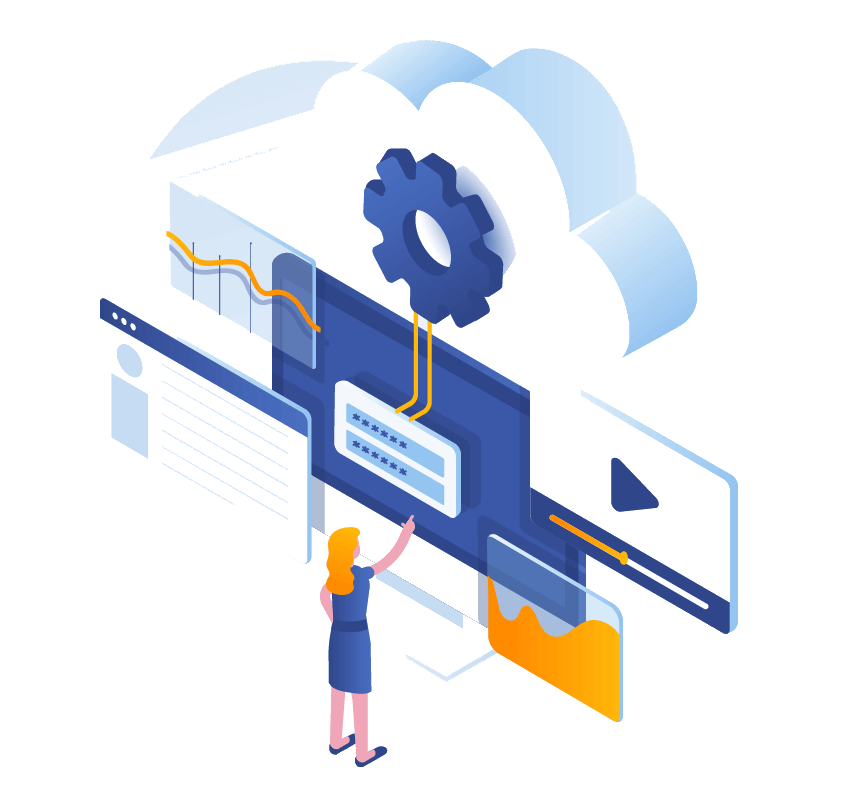 Amplify your business productivity with Cloud migration, the most popular digital trends of the decade. The technology infrastructure processes and retrieves precise data and enables big data analytics for the reference, comparison and measuring of intangibles is cloud computing in a nutshell. It is a distributed data network via the internet, and all the stakeholders and employees can work on the platform in real-time with high transparency. Cloud computing processes save a large volume of complex data that is a prerequisite for the startups willing to build a new IT infrastructure for their business. It is also helpful for an organization going for a merger or acquisition, on the way of transforming into a large enterprise and willing for cloud migration to progress in sustainability.
The integration of cloud computing infrastructure into your organization will
Creating a well-defined
cloud migration
plan is essential for effectively transferring the information from the organization's data centres to the cloud infrastructure to avoid disruptions which will hinder business operations. Hence, large enterprises depend on professional and experienced cloud migration service as the data is everything for the business, in the present and the future.
With high processing power and resources, iStudio is one of the top cloud vendor companies in India has satiated the need for cloud migration of well known IT organizations large enterprises across all industrial verticals. We are prompt in giving digital solutions to our clients with emerging digital trends. Our cloud platform and migration software tools are 100% stable, flexible, secure, agile, and updatable to the evolving technology innovations. We perform affordable ERP, CRM and supply chain application integration in your enterprise infrastructure.
iStudio specializes in Hybrid cloud models with the merger of private and public cloud platforms