The user can login with their smartphone by downloading the app where they will initially receive a OTP got generated by the admin as a part of user validation.
Similar to other OTP-based verification process, the user needs to apply the one-time password within a stipulated time to prove they are valid users.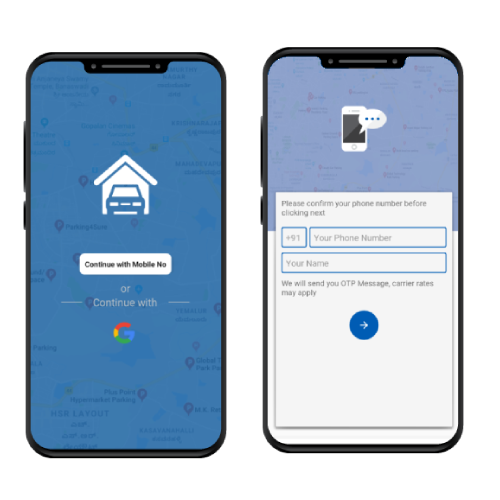 (Note: The user will get to know about the availability of parking space within a 1-1.5 km radius, where they can select the nearest one say 0.25 km of reach)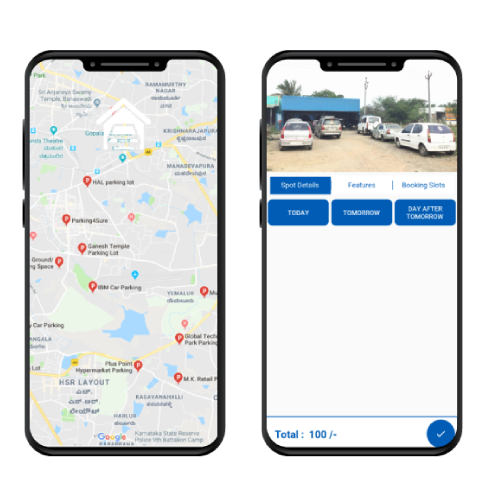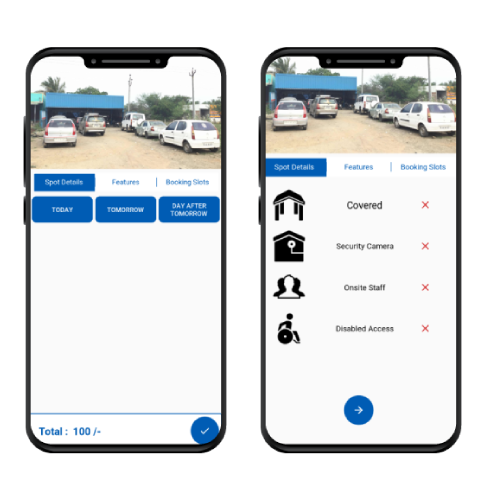 The user will initially receives the details of the parking area in their mobile app that includes:

Here you can find amenity related details like: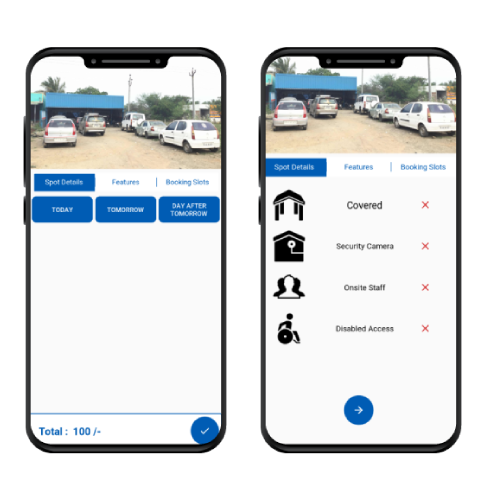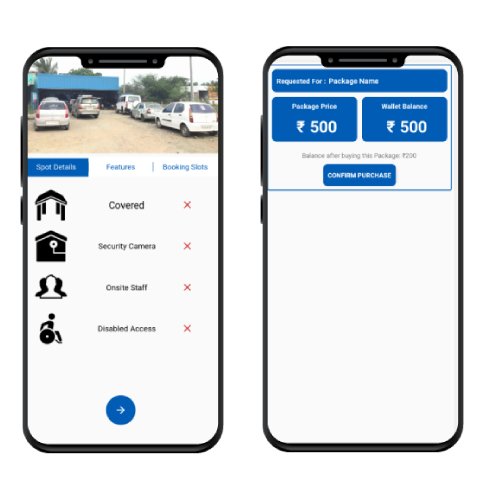 Provides complete details regarding parking area charges according to hour wise and also provide details on tax imposement.
If the user is parking in a particular area regularly then they can avail a combo package like public transport seasonal pass to avail cost reduction and membership as well.

A separate wallet will be included in the smart parking app and the user can make use of it by making direct payment.
Optional payment methods are also available in our smart parking app where the user can pay through their debit or credit card, payment wallet like Paytm, Googlepay and Mobiwik.
Availing offer places totally depends on the area in which the user currently located and the offer that provided by the particular parking area owner on that occasion.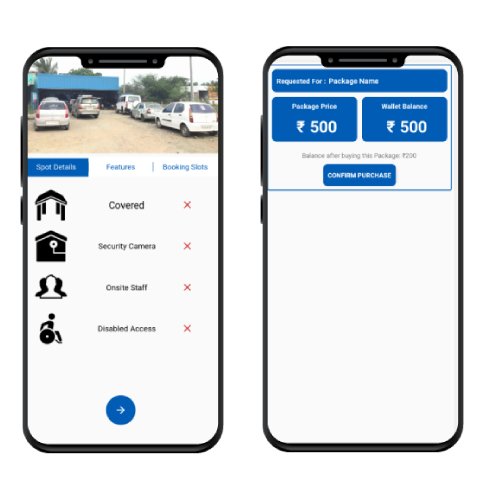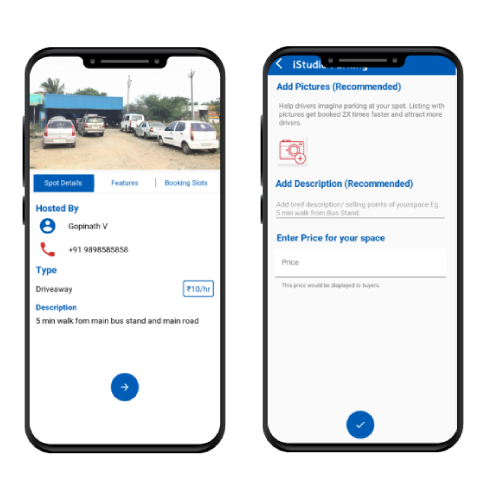 The user can add their requirements while parking their vehicles like:
Our smart parking app will filter out and display the exact parking space according to the user need.

Here the user can add their car, which helps the mobile app to find the exact fit parking slot in a particular area.
Check Previous Transaction(s)
Helps the user to view only the last or last 3-5 transactions based on their requirement.
Upload Parking Screenshots
Ensuring safety and security of the vehicle as a primary concern, the screen shot of the same is uploaded in the user's profile until the vehicle is taken off from that particular sport. The 360° camera will do this job.