We Are Best Sapui5 Consultant In Chennai
Helps You To Build Application
Sap UI5 Development Company In Chennai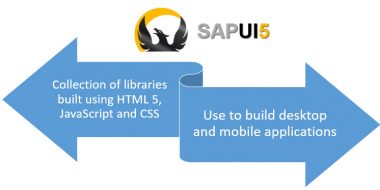 SAP UI5 is extremely effective for developers as they use it for building mobile and desktop applications. It is a collection of libraries used for building the SAP applications. With help of SAP UI5 JavaScript toolkit, developers can easily make SAP applications. You can preferSAP UI5 Development company for making the best app as per contemporary measures. iStudio Technologies is best SAPUI5 development company in Chennai can develop SAPUI5 application with xml views and js views.
As a Top SAPUI5 Development Companies in Chennai build an application with Netweaver Web HTML and Js brings user experience. SAPUI5 helps in creating an application with appealing interfaces that are perfectly fit for the contemporary business applications. It can be considered as a big number of UI controls bonded in libraries. It is loaded with plenty of exciting features like-
Product Description Writing Services
At our multi-vendor ecommerce development company in Chennai, provides a complete solution for multi-vendor ecommerce portal based on, Magento, Prestashop and complete development from scratch. We are having experienced ecommerce professionals in B2B, B2C & C2C marketplace portals. With our realtime experience in ecommerce we will guide you from consulting, strategy creation, development, marketing & maintenance. Multivendor & Marketplace ecommerce become a latest trend in ecommerce industry. So, this is the right time to start your multi vendor ecommerce portal.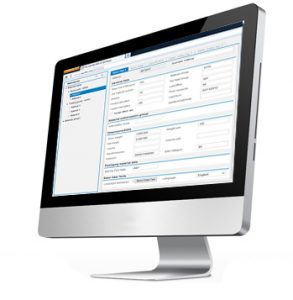 As a Top SAPUI5 Development Companies in Chennai build an application with Netweaver Web HTML and Js brings user experience. SAPUI5 helps in creating an application with appealing interfaces that are perfectly fit for the contemporary business applications. It can be considered as a big number of UI controls bonded in libraries. It is loaded with plenty of exciting features like-
SAPUI5 Provides Highly
Efficient Development Concepts
SAPUI5 supports 3 types of binding i.e. element binding, aggregation binding, and property binding. Its data binding feature helps in binding two information or data sources together for keeping them synch. it supports binding with XML, JSON, OData and other data formats. As a Top SAPUI5 Development Companies in Chennai build application with Netweaver Web HTML and Js brings user experience. It comes with all the relevant features for covering most of the requirements of the current app. SAPUI5 is loaded with built-in support regarding architectural concepts for instance MVC, data binding, routing, and message handling etc. It is geared up with 400+ UI controls whether it is complex UI patterns or the basic elements. Best SAPUI5 Consultant in Chennai implement for browser compatibility with responsive design along latest SAPUI5 technologies.
Designed To Provide The Utmost User Experience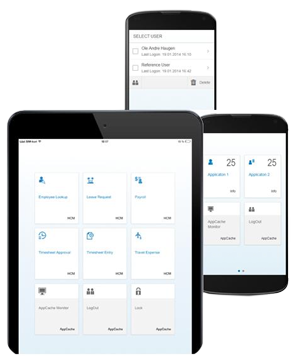 SAPUI5 is smartly designed to provide the most satisfying user experience. Therefore, it is loaded with predefined UX patterns and consistent design language. We are best SAPUI5 Development Company in Chennai have SAPUI5 experts to build a custom application and standard application development. You can use UI theme designer or predefined theme as the way you like to. User experience is the real big thing and SAPUI5 gets full marks on this.
Top SAPUI5 Development Companies in Chennai develop application with standard template. SAPUI5 supports XML and HTML templating. XML templating helps you to use the XML view as a template. While the HTML templating helps in binding the text against the properties in model. Along with the above mentioned exciting features SAPUI5 is loaded with plenty of other amazing features. it is highly effective for the developers as they get the needed support while crafting applications for different industries. It is remarkably well crafted for the purpose.

SAPUI5 is the robust helping hand for the app developers. It helps in building easy and fast pace apps' user interfaces as per the HTML5 standard. Top SAPUI5 Consultant in Chennai recognize custom application development with best template design. It can be considered as cluster of libraries. SAPUI5 relies on usefulness and relevance. You can make your app outside the SAP scenario and then you can bring it in the SAP system.
To conclude it is to say that SAPUI5 is literally a panacea for the app developers. They get all the required support from it. SAPUI5 provides support for the data bindings for the raw XML, OData, and JSON. It helps in making your data more value packed and relevant. If you execute it well, it will give you mind blowing outcomes. SAPUI5 is widely accepted and admired because of its tempting features and amazing benefits.

iStudio Technologies is best SAPUI5 Development Companies in Chennai guide and help clients to build custom application with HTML and JS view to better user experience. It has become one of the finest helping hand of app developers. Its wide range of features, proficient structure helps in reaping the utmost functionality and creativity. Being a developer you would be well aware about its significance. So, continue taking its advantages while designing an application with loads of tempting features and functionality.
Experts team of tester is ready to provide you the best SAPUI5 Development Companies in Chennai. Move forward with caution, as you may fall if you wish to fly straight away. It is important to test independent entity before utilize if for business process, Software brought from vendors will provide quality of test case to product development. iStudio Technologies is best SAPUI5 Consultant in Chennai will do it for your Business growth.

AS A PLEASANT SAPUI5 DEVELOPMENT COMPANIES IN CHENNAI, WE CARRY CRAFT STRIKING, ENGAGING WEBSITES AND INTERACTIVE MOBILE WEBSITES AND AT THE SIMILAR TIME DELIVER TRIUMPHANT SEO PROMOTION TO BUSINESS ASSOCIATES WHO ARE ON THE LOOKOUT FOR INNOVATIVE AND FLOURISHING ONLINE BUSINESS REPLICA.
ARE YOU LOOKING FOR WEB DEVELOPMENT COMPANY IN CHENNAI ?
GET THE BEST SOLUTION FOR YOUR BUSINESS