Edge computing and IoT (Internet of Things) are the two great powers revolutionizing the digital world today, a lot of efforts and approaches were been carried out by leading tech players in combining these two technologies and provide some spectacular experience for the end user irrespective of the industry. This duo will be highly influencing the whole technology-based industry, and it will be mainly focusing on data computation which is a must needed service for any corporates. Implementing edge computing will highly enable the data to pass through between data centers. This helps companies to save time and resources in data computation and improves their turnaround time. As the best IoT development company in Chennai, iStudio Technologies is highly capable of meeting your requirement when it comes to Edge computing based development.
A set of physical devices or equipment's which are powered by sensors clubbed together in order to monitor and track their mutual performance. Apart from sensors, it is also implanted with software and electronics which helps in enhancing the overall performance and to exchange information between devices without interruptions.
Basically, edge computing is a mesh of networks which consists of a number of data centers and every node in the data center is responsible for receiving as well as transmitting important data from its neighborhood using IoT devices. Data are mined and extracted from the data centers in order to transmit it to the cloud storage facility.
Why IoT requires Edge Computing?
Edge computing implements the optimization process for cloud-computing systems through carrying out data processing works at the edge of a network. As a top IoT development company in India, iStudio Technologies implements the most advanced technology in framing your Edge computing based solutions.
As the leading IoT development company in Chennai, iStudio Technologies is highly capable of meeting the client requirements and delivers a quality service.
Edge computing enabled IoT will be highly helpful for oil& gas industry in detecting the faulty machinery in its initial level in order to rectify the problem and avoid unnecessary chaos. Using edge powered IoT in the chemical industry, smart petroleum refineries were built in order to improve productivity and provide a safer workplace.
When it comes to Energy sector there is a lot to get discussed which in general improves productivity, minimize power loss, transforming the equipment reliability and efficiency. For example, the semiconductor industry is using edge based IoT to avoid the production of defective microchips. Edge-IoT computation highly helps transportation industry in managing real-time parking troubles and also to fix the navigation and traffic based issues.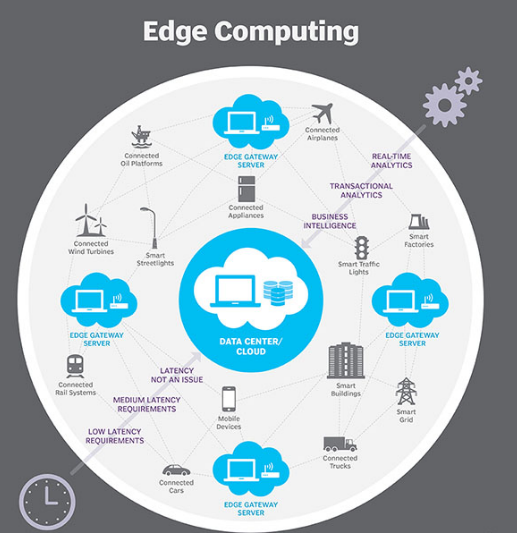 As a continuous adopter of innovative technologies we at iStudio Technologies always try out these futuristic methods and to bring in for real world application to solve existing problems. We have been quiet successful in these approaches earlier and we wish to carry out this momentum further. As a best IoT development company in Chennai, iStudio Technologies incorporates edge computing with IoT in a best possible way to give a highly efficient solution for the existing complexities.