When most business owners are asked how to enhance conversion rates, they will most likely mention two things: strong content and good SEO.
However, guess what? This response ignores a critical part of a conversion-oriented web experience: design and development.
In this blog, we'll discuss three concrete areas where readers and webmasters alike may make adjustments to move
website design
from hindering to assisting marketing efforts.
Are you looking for a web design company to design your dream website?
Why Is Web Page Design Important?
Let's start with some success indicators from UX and UI overhaul projects:
These stats, as claimed by TopTotal, are incredible.
What would a 103% year-over-year traffic increase look like for your site? Or how about a 14% boost in conversion rate?
In the realm of B2B, your website should be your most dependable salesman, and these statistics demonstrate unequivocally that, in an increasingly online environment, UX and UI are no longer optional concerns. You will be left behind if you disregard them.
In the parts that follow, we'll go over three key areas to assist you to assess how effectively your site converts and, more significantly, how to detect and address any difficulties.
Do you require help with your current website or want the latest one?
1. Underscores Simplicity Excellent Web Page Design
Have you heard of the Keep It Simple, Stupid principle!
Of course, we're not implying that everyone reading this is stupid, but the first three words embody the core of great
web design
: simplicity. Overcrowding on a website is the greatest technique to assure low conversion rates.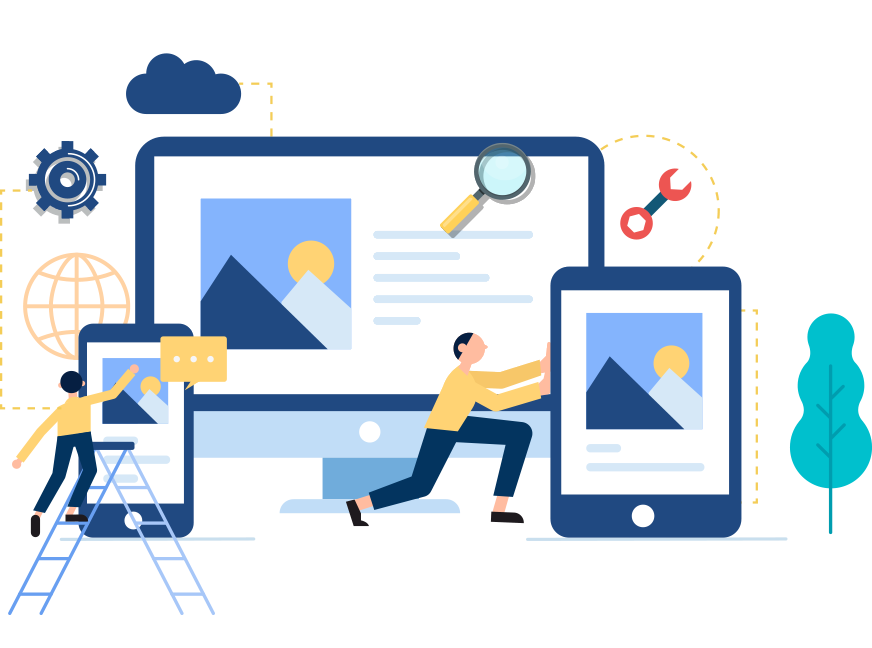 But what does simplicity entail?
To address this issue, we'll look to industry-leading websites with seemingly limitless design expenditures and, presumably, massive conversion rates.
Creating Simplicity in Business-to-Business Web Page Design
Visitors will find it much easier to utilize your site if it has a simple web design. Here's how to go about it:
Customize website design as per your business needs!
2. A Well-Designed Website Leads To An Increase In Visit Duration.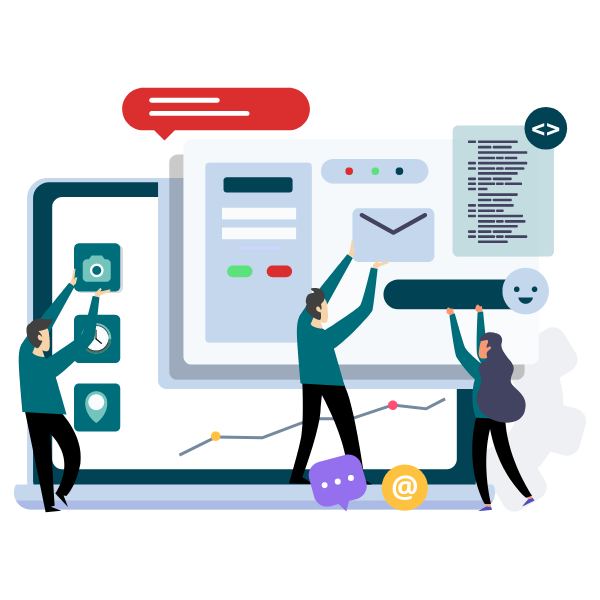 Let us first define two crucial terms:
Time on page: the average amount of time that all users spend on a page.
Session length: It is calculated by dividing the total time of sessions by the total number of sessions.
Both are essential and have their own applications, but the growth-driven design often focuses on extending session time.
A good design has aspects that allow the user to obtain the information they want and pre-qualify themselves before leaving the site. Low duration can indicate that you're drawing a lot of visitors but your site isn't meeting their expectations: a bad trust signal that informs Google your website isn't satisfying their demands.
According to Content Square, the average B2B session time is 2.28 minutes. How does that stack up against your metrics?
Improve Visit Duration and Other Website Analytics Metrics
The odds of converting a person improve with each additional second they spend on your site. Here's how you keep them around for a longer period of time:
Check that dropdown menus function properly and are simple to use.
Get your website designed just like you have imagined!
3. A Well-Designed Website Can Reduce Bounce And Exit Rates.
Let us define the following concepts as well:
Bounce rate: The proportion of visitors who abandon a website after just seeing one page.
Exit rate: The percentage of visitors who leave a website after seeing a given page, independent of how many pages they previously saw.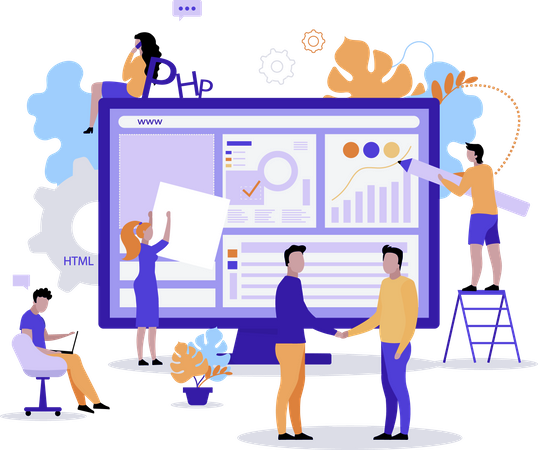 Pages on your website should have a natural flow that directs viewers to further relevant material or to an on-site action such as submitting their information or downloading a resource. This will necessitate some changes to your design.
Need results but are short on time? Schedule a 15-minute consultation with our web development and design team, and we'll go through how we can boost your conversions.
Reduced bounce and departure rates are achieved by ensuring that visitors' demands are addressed and that your design supports easy interaction. It should be simple for the user to find, go to, and interact with whatever material they desire, and it should be simple to proceed farther down the funnel from there.
Essentially, any demand must be satisfied as soon as possible, or the visitor will click the back button and search elsewhere.
How to Reduce Bounce and Exit Rates Using Design?
It is critical to keep people on your website after they have been drawn there. Here's how to keep them interested:
Want high ROI? Need help in designing a perfect website to stand above your competitors?
How the Growth-Driven Design of Digital Media Stream Can Help You Achieve Your Marketing Objectives?
Our digital skills, along with HubSpot qualifications and industry tool knowledge, positions our experienced team to create the best
B2B website design
and development that drives greater conversion rates.
Schedule a conversation with one of our experts to discuss your requirements and how we can help you enhance conversion rates through design.
Ready to create a website that drives actual outcomes for your business?