The covid-19 epidemic has significantly impacted every person's life and every industry throughout the world. Even though a year has passed, nothing has returned to normal. Nobody can say for sure whether or not things will ever return to as they were. Governments all over the world are working extremely hard to keep their citizens secure and to maintain stable economies. The financial impact has been greatest on small firms. They are pushed to change how they market and sell their goods and services. There are several strategies that businesses can employ as the epidemic draws to a close to maximizing their opportunities.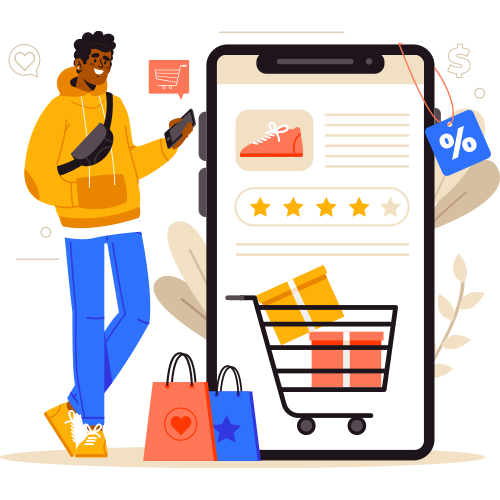 Regardless of their business plan, every ecommerce company in Chennai has now gone digital due to the pandemic. The choice is to go digital or risk having to close your business. The move toward digitization is something that won't soon come to a stop. You might be wondering how you might profit from the recent increase in e-commerce. You might not know what to concentrate on or how to do it with so much stuff going on.
iStudio technologies in Chennai is one of the top ecommerce development companies that offer the best ecommerce development services.
5 Things Your Business Can Do To Thrive.
Spend more money on marketing
You could believe that, in these unpredictable times, reducing your marketing expenses is the best course of action. But it's not. Although there are other departments where costs might be slashed, marketing is the poorest option. Remember that the current unpredictability is caused by an outside factor for which your firm bears no responsibility. Your customers will undoubtedly return to you for further purchases after this storm is over and the weather returns to normal. We, therefore, contend that now is the ideal time to invest in your marketing initiatives to reap the rewards when things return to normal using ecommerce web development in Chennai.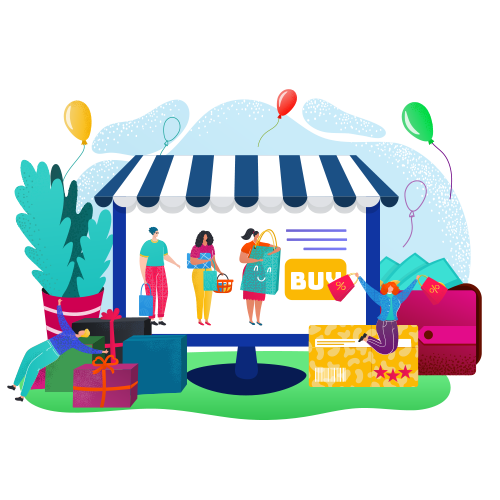 Have significant technology advancements prepared
You can think about examining your company's existing web storefront by utilizing the best ecommerce website builder in Chennai. You might also consider working with an e-commerce development company, which can offer you advice. Many reputable organizations provide a UX Audit that enables you to quickly identify all the areas that need to be changed. You could, for instance, spend money on quality material. If you own a clothing-focused online store, you might think about including the best pictures, videos, and a thorough description of each item to increase sales. Increasing your profits as a result.
Make your clients' shopping experience better
All thanks to the Covid epidemic, people are now accustomed to a new way of life. Anything that makes internet buying more convenient for them will be welcomed. You may want to consider the following improvements as an e-commerce brand: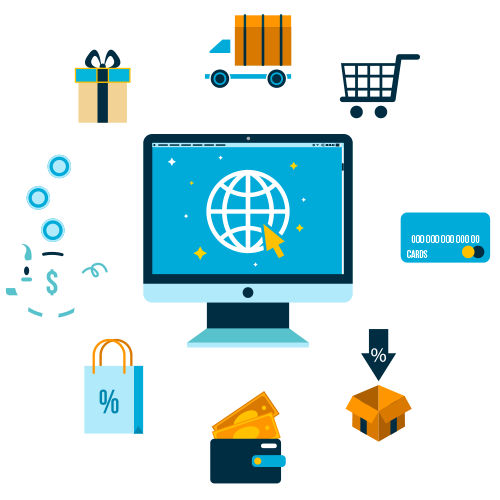 Looking for the best ecommerce development services in Chennai
When expanding your brand internationally, you must choose the best delivery partners. To be prepared for unforeseen circumstances, you should cooperate with numerous such delivery services rather than just one. Customers frequently choose speedier delivery over free shipping and discounts, according to observation. Therefore, if you deliver the highest-quality goods more quickly, it will undoubtedly result in conversions by using an ecommerce website design in Chennai.
A smartphone is a useful device
You could have examined the effectiveness of your website using an analytics program like Google Analytics. You may have noticed that more and more people are now making purchases using their cell phones. When traveling, people frequently use their smartphones for shopping. You must therefore ensure that buying on your website is as simple on a mobile device as it is on a computer. For your brand, you can also create an iOS or Android app.
You need to remember that e-commerce will be around regardless of how this pandemic affected your brand or business. To remain in business, you must use it as leverage. You ought to get a web developer from an ecommerce web development company in Chennai who can assist you in creating the ideal website for your company. Time to go digital!
Contact iStudio ecommerce development company for more information so that our experts can help you decide which option is ideal for your needs.