ESSENTIAL FEATURES TO BE PRESENT IN YOUR ECOMMERCE ABOUT PAGE
introduction
Any website irrespective of the industry it belongs too, irrespective of the products and services it delivers must have an "About us" section. This is the most important section of a website where a customer gets to know about the entire profile of a company. It includes their business objective, their vision and mission, their credentials like experience, background and other added advantages. Comparatively this page won't generate you high traffic but still, it holds the responsibility of clarifying customers doubt at any instance. This article will be explaining six most important factors that need to be present in the "About Us" page of an ecommerce website.As a leading Ecommerce Web Design Company in Chennai, iStudio Technologies caters the best ecommerce website development service to the clients who belong to different industries.
Generic FAQs
The primary and unique feature of this wallet app is its three tiered security offering to the users. Irrespective of the coin type it provides a strong security to its users. This smart app is also well known for providing satisfied service to each and every customer being its top priority. It has all the essential features of a wallet app in it.
Summary
This app goes straight into your face by just providing the current price range of cryptocurrencies. If you think that it is not a worthwhile, this app disappoints you as it is designed using Google's Material Design which tells you the whole story. Predictions are not up to date, but they are up to second driven from Coin Market Cap. This app works only for Android providing price details to its accuracy.
Who you are?
This is about answering to the targeted customers that you are the right person to provide them with their required solution in a most tailor-made way and it must be well explained in this session as a self- introduction.
Why into this business?
This section depicts that the reason you got into this business and here you can reveal the customers about your uniqueness and your competency skills in a most effective way.
Whom do you support?
This depicts the customers about the product categories or services types that you offer through your ecommerce platform. It directly or in-directly registers your vision and mission of your business in the minds of the customers.
Why do you support?
This involves narrating the reason behind choosing a specific service or set of services or product category in your platform. This may be based on your vision and mission or your previous similar experience.
What is your business strategy?
Your business strategy reveals how you carry forward your idea towards your customers successfully? The depth and uniqueness of your business idea determine your position in the ecommerce market among your competitors. We at iStudio Technologies cater the most awful M-commerce solutions in Chennai, to their various industrial clients meeting all their business requirements.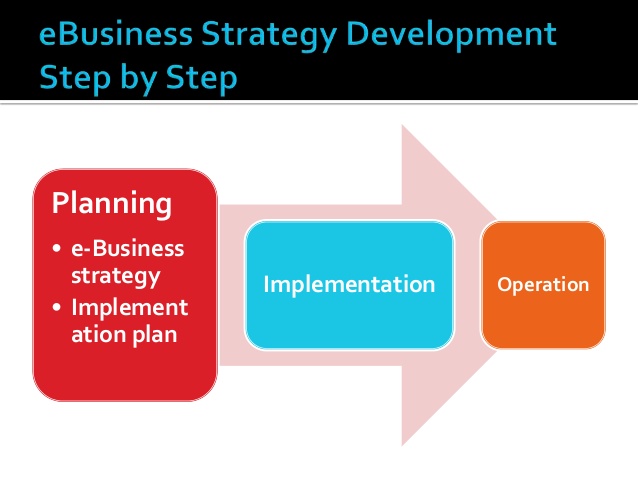 Things to include

Self-introduction: This may include a short description of the founder or the core team and the story behind starting this company. This helps to build an eventual trust among the customers and stake-holders as well. This self-introduction must be supported by some impressive images of the team so that it connects a strong bond with the stakeholders.
Team members detail
Post the introduction of founders and key players of the ecommerce company team members must also be listed here as it is highly important to state that how your ecommerce platform actually functions as a team?
Company's history
This includes a self-description or any graphical representation of your company's history depicting the path you have come across all these years. To make the readers attentive and completely focused presently it in a most elite way which makes them feels highly engaged. As the best Mobile Commerce Service in Chennai, iStudio Technologies caters outstanding ecommerce service through continuously updating the advanced features prevailing in the industry to surpass the client requirements.
So about us, page is a highly crucial one where the information needs to be 100% true and also must act as a converting factor for your ecommerce business. Don't exaggerate yourself and pull things into trouble. It is all about creating a bond with your visitors and the navigability of your ecommerce site will take responsibility for the remaining activities. As a best ecommerce web development company in Chennai, iStudio Technologies caters their clients with awful ecommerce websites. We incorporate latest technologies and advanced features to bring in high quality to the website you deserve. As a leading service provider in ecommerce development, we highly believe that the product page acts as the front face of an ecommerce website and it plays the lead role in converting the website visitors. We are well known for delivering a responsive website design which is of high demand in today's ecommerce business.