Handling a website for redesigning task is a herculean act that needs to be carried out very properly by the designers and developers. Especially, when it comes into the hands of beginners, they must make sure that the previous designers or clients are not blamed at any cost. Apart from design, there are several other factors that need to be considered when it comes to website redesigning where factors like SEO are highly troublesome one that can cause severe damage to the current website.
This is the reason why website redesigning process is given high credit despite the outcome it yields. Since everything needs to be done from the beginning and there is no scope for comparing the current work with the previous one. Under website redesigning, you can actually track the performance of the website through monitoring the performance of the latest process and also able to compare it with the previously accomplished one.
This blog write up will be helpful for those people who are highly fascinated into redesigning projects but, are misguided or do not have a proper idea about redesigning process. Here, you can find a step by step approach in redesigning a website. As the best web design company in Chennai, iStudio Technologies provides the most outstanding designing services to their clients for a decade of time successfully.
When a website is about to get redesigned, there might be several reasons switching around it, and we will be reviewing some of the most frequently happening reason in this phase.
This is the most critical and business-oriented aspect considered while redesigning a website most of the business organizations (especially in this digital era) rediscover themselves as a different brand post the launch of your website. This pushes them towards the recreation of their site. Sometimes brands feel that their value, aim and mission is not conveyed properly in the previous website design and that acts as the pushing factor behind website redesigning. As the leading web design company in Chennai, iStudio Technologies is highly capable of meeting diversified requirement of clients.
The need for functionality is ever changing one and an active website needs to update with its functionality quite often. This will be found proportional to the client requirement which tends towards website redesigning.
Clients who are design consciousness will definitely feel that they are lagging behind quite often in terms of website designs. This is due to the change in design trends happening quite often and they tend to adopt every change when it does so.
Earlier the design which would have been created for the website might be highly impressive since it is created only for the desktop version. But, things have changed a lot and it is mobile-focused now days. This seems to be the lagging factor for the websites precisely creating for desktop those days which undergoes a setback while viewing it under through a mobile screen; this will certainly tend towards website redesigning.
The Conversion rate of clients is highly based on the design of a website, and it plays a major role here when a website has gone live but cannot able to convert any clients towards the business then the decision has to be reviewed, and there are higher possibilities in recreating the website. We at iStudio Technologies cater the best website design service in Chennai with the help of our experienced designers.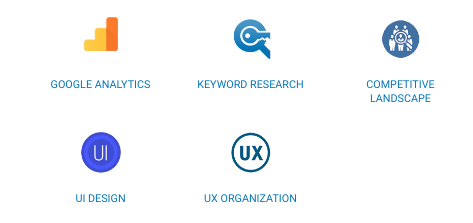 The client might be unhappy with the overall site performance but don't know to mention in specific about the flaw. This is a highly critical factor according to the client perspective as well as the designers' perspective since; the entire website needs to be redesigned. In this phase, a designer will carry out a complete web audit to find out the exact drawback which includes:
These five are the key aspects under which an audit will be carried out in which a designer can come to a solution where exactly the problem lies in. the problem may lie in any part of the website like:
As a designer, if you have not stepped into redesigning process earlier, then you need to maintain high caution and strictly follow the workflow of the project and stick firmly with the checklists in order to create standard redesign projects. Analyze each and every step involved in previous website creation process and follow the same through creating a structured framework and setting milestones on your own in the redesign plan. As the top web design company in Chennai, iStudio Technologies delivers the most outstanding designing service that suits your business.
Hold the process, because the workflow will certainly get changed with the change in the process. Hence, as a designer you need to adopt flexible workflows for every single project.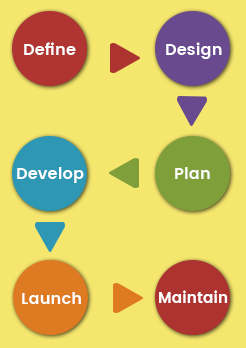 Redesigning Process Highly Targets Certain Aspects Like:
This is the most critical and important step in the process of redesigning a website unless there is a high demand to recreate it chances are less than you get involved in the complete redesigning process. This means that you will be focusing on some specific aspects that demand to redesign in the website. The criticality further increases here when you are about to redesign only a few parts of the site. As a designer, you need to make sure that the remaining parts or functionalities of a website which doesn't require any redesigning must be handled carefully as well. Since these parts will be a high contributor towards the organization's business growth they must not be disturbed at any cost.
Sitemaps storyboards and prototypes are the factors which act as a savior here when it comes to redesigning a website and also to check with the client requirements before moving forward with the process. These factors act as a tool during the process of redesigning. As a designer, you also must count on A/B testing especially when it comes to website redesigning to detect and sort out the critical element before implementation takes place. The impact of SEO must also be counted here as there are high chances of the site getting deviated from its vision. As the leading website design company in Chennai, iStudio Technologies caters complete designing service for diversified client base.
Similar to other designing and developing activities, website redesigning is also an interesting job in its own nature. This enhances the problem-solving nature from a developer perspective and even equips you in a better way of analyzing a website from different angles. Even though it doesn't feed much to your creativity still, it is highly recommended for those who would like to implicate strategic approaches and testing into practical web designing approach. As the best web design company in Chennai, iStudio Technologies is well known for delivering the most innovative and outstanding designs for your website.