The focus of web designers as well as marketers for years has been mobile and responsive designs. In April 2015, to promote websites to use mobile or responsive design, Google made mobile-friendliness an official ranking factor in its search algorithm.
Even though it may sound identical with mobile and responsive design, they're very different. The distinction between mobile web design and responsive web design and usability is explained in this blog. It also provides some guidelines on how to select the best choice for your company.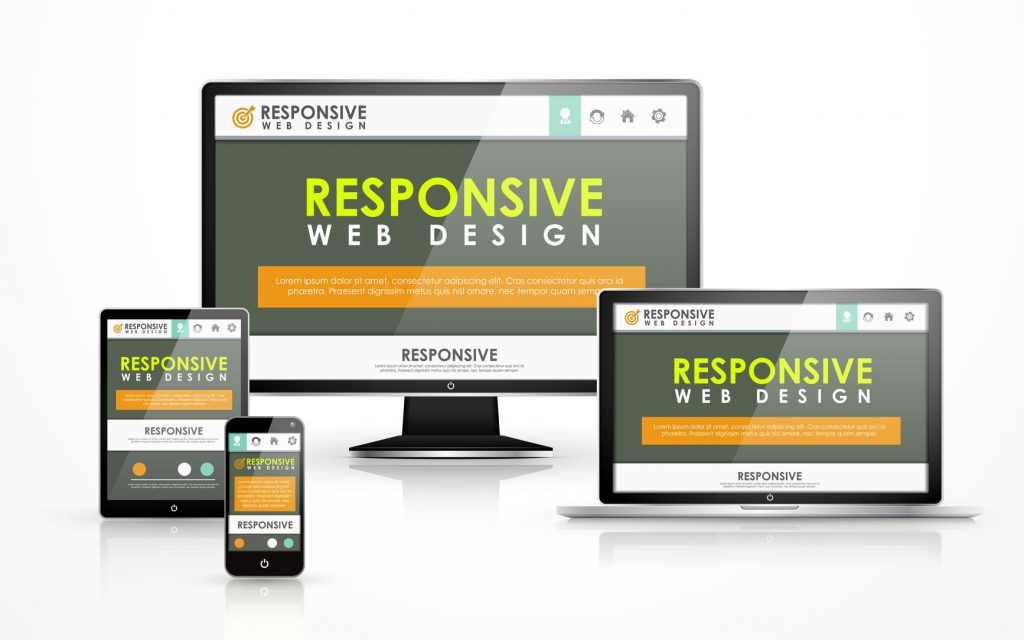 As the best web design company in Chennai, India our highly experienced and professional team will give you the complete detail about web design that suits best for your company.
How does mobile website works? What are its PROS and CONS?
One of the very first examples of mobile web design is mobile websites. They continue extremely good at their work, particularly when it comes to mobility. It is possible for mobile sites to tailor their content to mobile users.
This enables site developers to proceed with messages including features which are suitable for people on the go, or even just to work on a tiny screen.
As the top website design company in Chennai, India we have created the most successful websites and are dedicated in making your company lead your competitors in the digital platform.
However, it's not just entirely perfect. Mobile sites do come with some disadvantages.
How does responsive website works? What are its PROS and CONS?
When responsive web design first took off and is retaining its success amid an ever-changing mobile environment, responsive web design took the world by storm.
If you'd like to find if your website or any website that is of your concern is responsive, simply resize the browser window. If the site shrinks, that is, 'responds', to fit any new size of your browser, then it's a responsive site. Simple!
Our expert team is ready to help you out in creating your website.
We are the best web design company in Chennai, India who build the most finest websites that run without glitch and will uplift your business to the nest level.
There really is a reason why most people are fond of responsive design.
Consider a restaurant, for example. First and foremost, somebody browsing on a personal computer would need to see a menu, rates, and an online reservation form. Mobile users might also need to see the restaurant phone number and address, via a bottom navigation bar to switch to the menu, food pictures, including the reservation system online.
You can satisfy those numerous needs through mobile sites; you need to be a bit more cautious with responsive design.
Do you want to know more about responsive web design?
Who should use mobile website?
There are several websites that, mainly because of
We at iStudio technologies, the top website services in Chennai, India who offer excellent web design services fulfilling the requirements of our customers.
Who should use responsive website?
Thus blogs, online markets with daily updates of items, or news organisations are all probably much better off responsive.
Being the best responsive web design company in Chennai, India who produce the exceptional sites with a professional touch for your company website.
Which is the better, mobile webiste or responsive website?
The winner is whatever platform fits best for your company in the competition between responsive versus mobile sites.
A mobile site is better if
As the best website design services in Chennai, India our expert team have great experience in designing industry-specific websites for your business.
On the other hand, a responsive site is better if
You can easily select whether you'd like to use a mobile or responsive site for your company with all of these qualities in consideration. We are the top responsive web design company in Chennai, India designing customized responsive website meeting all needs of your business website.
iStudio Technologies works with mobile and responsive sites
At iStudio technologies, the best web design company in Chennai, India, we've worked with mobile as well as responsive websites for years probably. Our strong team of professional developers know precisely how to create a website display perfectly on almost every device, and they've created most finest sites for our customers. Now, we'll make your company a site which will work on each and every device!
Contact us today to build a mobile or responsive website for your business!