Well, the gig is an advanced and bug-fixed version of Angular 10.1 (as per what the Angular community claims) that has been released by Google. The most reliable and revolutionary front end framework series from the house of Google is now got an upgrade and loaded with many extra features to tackle performance-oriented lags and is available in the market and ready to use for your web projects.
Why Angular Framework for Web Development?
Behind every simple, attractive, and user-friendly web page design, there have been the codes written with front-end frameworks like Angular. Google has released Angular 10.1.0, a subsequent version to Angular 10, which has no many features like its previous version yet with significant value additions. There is another version, Angular 11 is expected to be released in a few months as Google schedule these releases to synchronize Angular with the JavaScript ecosystem. Millions of websites and apps around the world, including Youtube, Walmart, Linkedin, Paypal, and Lego built with Angular framework only.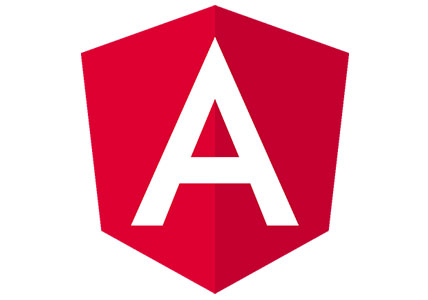 Call us today to build fast and secure payment gateway apps, eCommerce websites, and game applications using Angular Framework.
Angular 10 was a major release and has many features like date range picker in the Angular Material UI component library, warnings on CommonJS imports about large and slow applications so that the developer can substitute an ECMA Script module bundle, and optional strict mode workspace, and quicker detection and bug fixing.
With Angular 10.1.0 there are more capabilities to fine-tune the performance, and more bug fixes are in place. With the new, improved version Angular 10.1, the developers can find bugs much earlier and fixes them immediately. It has the capabilities that help the front-end developers to create diverse, user-friendly, robust, and attractive web pages with simple navigation that can potentially multiply user engagement.
We are an innovative team with up-to-date knowledge in the Google framework Angular versions and create feature-rich websites.
Advantages of Developing Websites and Apps with Angular Framework
Contact us at +91 88070 03902 to get best and affordable Angular framework hybrid apps for Android and iOS platforms.
Let us help you get user attractive website developed with the latest version of Angular 10.1 for your business.
Excellent UI/UX with Angular 10.0
Customer engagement increase when they get awesome UX from the website and simple yet attractive UI built with advanced framework like Angular 10.1 as the added features and fixes in the new version help the developers to create user-friendly as well as interactive web and app designs to grow your business through customer satisfaction. The developers can build innovative designs with all the features required for the website with the new version Angular 10.0.
Call us now to develop interactive high performing cross-platform apps for your business
Angular 10.1 Web App Development – Takeaway
Interactive website and application designs are the basic necessity to fetch the audience of today who are well-known and want a fast and smooth experience while they enter your website. The framework used for web development decides the very nature of the website from a user dimension. AngularJS is a go-to framework for the current developers as it has many advantages to them as well as the clients. It is cost-effective and takes lesser time to build web applications compared to any other framework. Most of the attractive, popular, and interactive websites are developed with some of the Angular Versions, and with the promise of higher performance in the new version, developers are really looking forward to the possibilities to create the best customer-friendly websites in a much better way.
Get a free consultation with the top Angular development company in India that builds highly affordable websites and applications.