Augmented reality, or AR, has been a game-changer for many industries. While virtual product displays have benefited the retail sector, augmented reality (AR) is being used in healthcare to improve patient care, and the benefits don't stop there. Whatever business you work in, AR has a unique set of advantages to offer you.
It makes sense that organizations are looking into new ways to integrate augmented reality into their operational procedures and serve as change agents. Here are some current trends in augmented reality technology and how they will affect society in 2022 and beyond.
According to your needs, iStudio Technologies in Chennai is a top provider of AR development services.
The most popular method of product purchase for consumers may be through ecommerce. Unlike physical retailers, they do not permit customers to touch or try on the merchandise. You can determine whether a particular outfit would look good on you, whether a couch would look good in your space, and more. It unquestionably detracts from the quality of the customer experience you provide and will ultimately cost you money.
While selling their items online, firms can interact with customers using digital or virtual showrooms. These showrooms are cutting-edge substitutes for actual ones, extending the advantages like higher interaction, more sales, etc.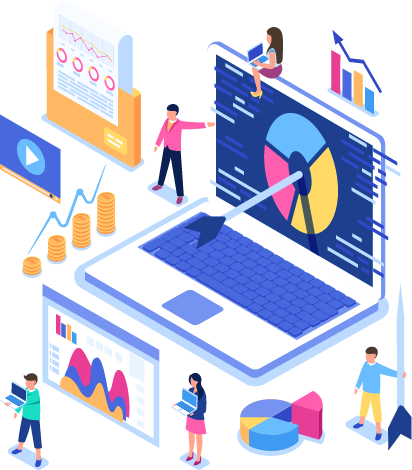 Brands can organize new collections, and they can add images, pricing information, and delivery information. Retailers can use 3D virtual sampling features to do away with real sampling.
Shoppers can navigate the large spaces in stores thanks to AR-powered in-store navigation. They can use this technology to easily find the things they need rather than just locating particular areas within the store. Such applications can help users identify product discounts and offer by displaying the locations of desired products and suggesting an efficient shopping route.
By assisting your clients in finding the items they've been looking for at the online store, AI integration can further advance the shopping experience. For instance, if their search results include denim trousers, the solutions can direct them to the appropriate aisle and product.
These times are thankfully a thing of the past. With great apps, AR development businesses are assisting ecommerce brands in reimagining their customer experiences. Customers may easily determine whether a specific product range satisfies their needs.
According to your needs, iStudio Technologies in Chennai is a top provider of AR development services.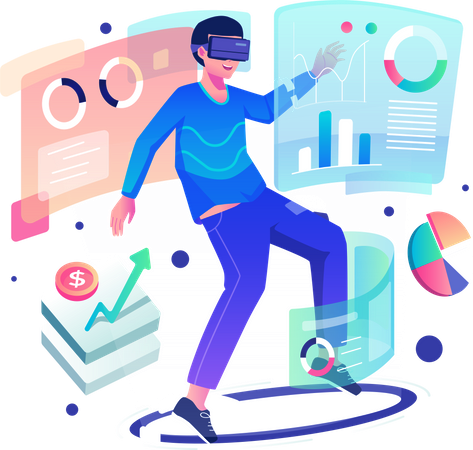 Combining VR and real estate can improve the consumer experience while helping businesses increase income. No matter where they are, prospective clients can take a virtual tour of the establishment. As a result, individuals can truly picture themselves living there and determine whether to move forward with it more effectively. They spare the agents' and the customers' time in this way. Buyers can inspect the properties they are interested in buying, and agents can present them to clients who are more likely to make a purchase.
Socializing is a largely overlooked part of the post-COVID world. Not everyone has the time to travel outside of the home for meetings. Nevertheless, due to travel limitations, business encounters with clients worldwide are not always feasible.
The answer is to use augmented reality (AR) to close this gap. These individuals can communicate as if they are physically present at the same spot with the aid of augmented reality (AR), which can imitate their environment. There is still more to observe on this front, but the outcomes are anticipated to show up shortly. Cross your fingers!
Looking for best AR development service in Chennai
Promoting a Culture of Remote and Hybrid Work
Organizations now have a brand-new method to manage their team, thanks to COVID-19. The workplace has become more accepting of hybrid and remote work cultures. Some of the specialists, however, are unable to work remotely. They struggle to do their best work due to their sense of solitude, which results in problems.
AR-based solutions make these situations obsolete. Remote workers can design a virtual environment that would aid in better time management. Better communication amongst human resources can guarantee efficient work delivery.
One of the most neglected manuals must be the one for the user. Typically recognized by their timeless black and white appearance, they lie about in residences collecting dust. Thank goodness not anymore.
How individuals view user manuals has been transformed by augmented reality-based instruction manuals. It will make instructions delivery more understandable; these applications use AR technology to overlay the text and graphics. Interactive product walkthroughs are a great way for businesses to increase customer acquisition and retention rates.
For years to come, the fundamental business operations of organizations are likely to change due to changes in the AR sector. The time is now to embrace change and make a difference. Let the industry specialists at iStudio lead the way if you're a business owner seeking to determine where augmented reality will fit your operation. We deliver to your business not just our years of experience facilitating digital transformation for various clients but also our technological expertise, which supports your growth. We have assembled a team of credentialed sector specialists, have in-depth knowledge, and keep up with the most recent developments thanks to a thoroughly considered hiring process.
We provide various services, including everything from product discovery to launch as one of the top AR development companies.