If you are an app owner, you want to keep your users interested. You want to make your user a paying customer.
You'll need in-app alerts to instruct your users, inform them about new updates, and assist them in utilizing the app. In-app alerts are an excellent tool for engaging consumers, and as an app owner, you must realize this.
So let's use this guide to learn more about in-app alerts. Being the top Android app development company in India, we know how in-app notifications operate and how to use them to attract new users and retain existing ones while generating revenue.
iStudio technologies in Chennai is one of the top mobile app development companies that offer the best mobile app development services.
To onboard new users, motivate existing users to take more action, and increase user engagement to increase sales and profits; an app developer may employ in-app alerts. For more information, contact flutter app development services.
Additionally useful are in-app notifications informing users of updated capabilities, advertising deals, and announcing new features.
Additionally useful are in-app notifications informing users of updated capabilities, advertising deals, and announcing new features.
Top 5 Best Practices for In-App Notifications
Here are some tips on improving your mobile app engagement rate and the best practices for in-app alerts.
Set specific objectives and divide your target audiences.
Since every user is different, you must identify clients based on their personas to develop tailored messaging for each user. It should always be launched at the appropriate time to get the most out of an in-app notification.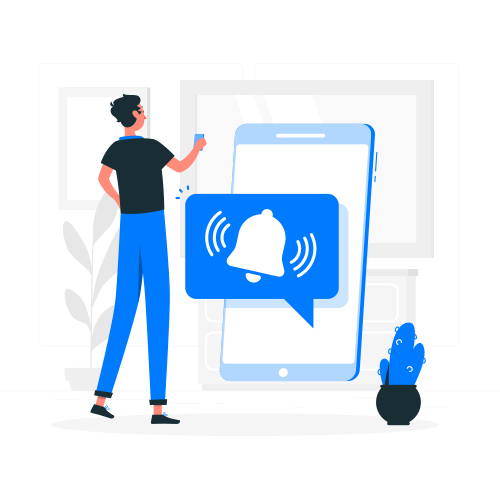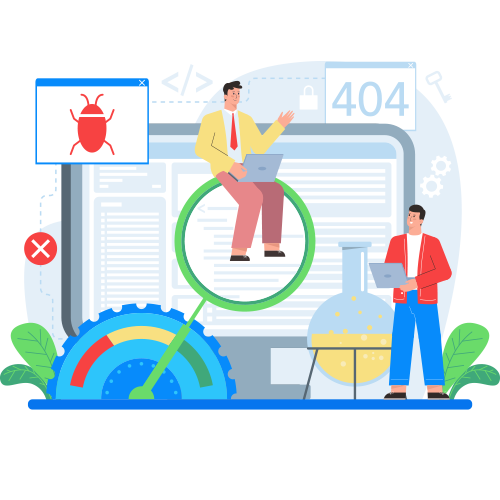 In-app alerts must include messaging to convey the value of your product to users. Users should understand how vital the product is to them and purchase it.
The proper timing is yet another crucial factor when sending an in-app notice. The best words are only helpful when the timing is right. The in-app notification will only be considered if not. A/B testing for in-app notifications will be used in this situation.
Send 2 different notifications to 2 distinct groups to determine what is and is not working for you. With the aid of mobile app development services in Chennai, you can determine which notification draws in the most users and examine the CTR and feature adoption rates.
Looking for the best mobile app development services in Chennai, contact us today!
Try Different Visual, Textual, and Audio Elements
It would help if you continued experimenting with various visual, textual, and audio aspects because images engage viewers more than text-only pieces. So make sure the design is straightforward and clear while experimenting with texts and visuals.
You may also use emoticons, a notification bar to make your material visible, and CTAs in the designs. Your users will be able to take action with the aid of CTAs. Therefore, to be more explicit, make the CTA button bold and use only 2 to 3 sentences inside.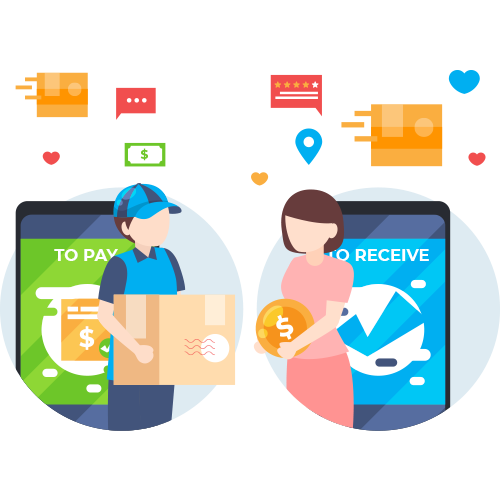 Consider the geolocation information of your willing users if your app has users from all over the world with diverse time zones and cultures. Utilizing Android app development services in Chennai send updates regularly to draw customers and boost conversion rates
People won't trust your in-app notifications no matter what you do if you don't provide superior services. Therefore, consider whether the design supports your main objective before sending an in-app message.
By reading this article, you now understand what an in-app notification is, how it operates, and how it motivates people to utilize your app. Your app's user experience will determine how profitable your business is.
As a result, you must ensure that your audience receives the appropriate message at the appropriate moment. Contact iStudio technologies in Chennai if you need assistance creating an app with a fantastic in-app notification system that draws users. We'll look at your needs and create a strong mobile app.
Contact iStudio mobile app development company for more information so that our experts can help you decide which option is ideal for your needs.